"Evan Hansen" Expected To Win Best Musical TONY Award
Dear Evan Hansen And War Paint Are Both Captivating New Musicals On Broadway That Are In The Running For Best Musical According To The Outstanding Weekly Box Office Analysis.
---
"Dear Evan Hansen" Poised to Beat Other New Musicals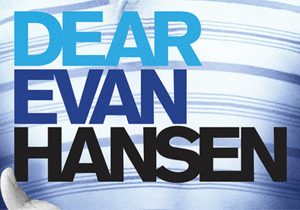 Unlike last year, when Hamilton was an unanimous shoe-in for Best Musical, this year's Tony Awards will be more contentious. Of the shows that are most likely to be up for the most prestigious award of Best Musical – including Dear Evan Hansen, Natasha, Pierre & the Great Comet of 1812, Come From Away, Anastasia, War Paint, and Groundhog Day – the show with the most promising box office is Dear Evan Hansen. While box office is by no means the criterion used to determine the winner of this award – rather, it is voted upon based on quality of the material – it is a helpful indication to observe which direction the buzz is going.
While some musical revivals are faring excellently, such as Bette Midler in Hello, Dolly!, the new musical race is less of a sure thing. In terms of box office, Dear Evan Hansen has been playing near or over 100% of its gross potential for the entire run. Since it began performances on November 14, 2016, this musical has been garnering a steady stream of buzz. This past week, the week ending April 23, 2017, Dear Evan Hansen brought in its second highest weekly gross yet of $1,214,891.
Broadway Show Has Its Second Best Box Office Week
The only week that was higher was the week ending January 1, 2017, which had excellent box office performance across the board. This past week's gross represented 103.16% of its gross potential, making it the sixth most successful show of the week in terms of gross potential, and the most successful new musical. With a top ticket price of $397.00, the average paid admission was $152.05, and the audience was filled up to 101.5% of its capacity on average across the week.
New Musical "War Paint" Breaks the One Million Dollar Mark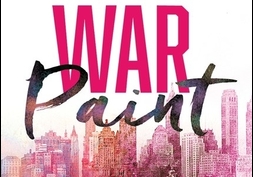 While Dear Evan Hansen may indeed take home the honor of Best Musical, another new show is beginning to show signs of box office increase. Following a stream of positive reviews following its opening night on April 6, 2017, War Paint broke the million dollar mark for the first time of their run this past week. Of all the shows this past week, War Paint demonstrated the biggest increase, going up by $210,360 to reach a weekly gross of $1,042,449. With a top ticket price of $248.00, the average paid admission was $123.24, which was also the highest average ticket price of the run to date.
Across the eight performances, the audience was filled up to an average capacity of 90.5%. Starring Patti LuPone and Christine Ebersole, War Paint is a new musical with a book by Doug Wright, music by Scott Frankel, lyrics by Michael Korie, and directed by Michael Greif. It tells the true story of 20th century entrepreneurs Elizabeth Arden and Helena Rubenstein, who broke the glass ceiling for women by overhauling the cosmetics industry, egged on in part by their rivalry with one another.
Broadway Show Reaches Their Milestone
While War Paint still has a ways to go before proving that its box office legs will remain, this past week was a milestone for the musical, which may now very well be in the running for Best Musical, along with Dear Evan Hansen, Come From Away, Anastasia, Groundhog Day, and Natasha, Pierre & the Great Comet of 1812. The Tony Award nominations will be announced on the morning of Tuesday, May 2, 2017.