Eighteen Broadway Shows Go Dark For Election Day
Many Broadway Shows Go Dark For Election Day. This Is A List Of All Broadway Shows That Are Closed Or Open On Election Day 2016, A Day That Is Expected To Be An Historical Event In The US
---
Eighteen Broadway Shows Go Dark For Election Day
Get Out The Vote!
Eighteen Broadway shows are closed for the Presidential election day on Tuesday, November 8, 2016. The Broadway League is touting that this move is done to encourage cast, crew and audiences to vote and follow in the elections, but the truth may be that many of the shows may just want to avoid the road closures, long lines, party celebrations and any potential protests that may happen in New York City during this contentious election season.
Twelve Broadway shows will still be performing, including four of the top five Broadway shows including Hamilton, Aladdin, Lion King and The Book Of Mormon.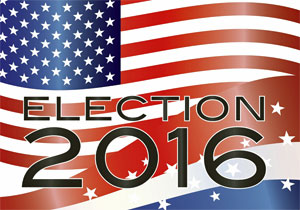 New York City Street Closures For Election Day:

Many streets in NYC are closed as both election campaigns plan to have their election celebrations in Midtown in NYC. The celebration for Hillary Clinton will be at Clinton's headquarters at the Javits Center on Eleventh Avenue at West 34th Street. Trump's celebrations will be at the Hilton Hotel on Avenue of the Americas (Sixth Avenue) at West 53rd Street.
Street Closures
There are street closures surrounding both the Hilton Hotel and the Javits Center. Both locations will be closed from 6 PM November 7 until 6 AM November 9: Javits Center: West 34th Street between the West Side Highway and 11th Avenue Eleventh Avenue between West 34th Street and West 40th Street Hilton Hotel: Sixth Avenue between West 53rd Street and West 54th Street Seventh Avenue between West 53rd Street and West 54th Street
The Following Broadway Shows Will Go Dark On Tuesday, November 8, 2016:
Beautiful: The Carole King Musical
Cats
Chicago
The Color Purple
The Encounter
The Front Page
The Humans
Kinky Boots
Les Liaisons Dangereuses
Natasha, Pierre and the Great Comet of 1812
Oh Hello on Broadway
On Your Feet!
Paramour
The Phantom of the Opera
School of Rock
Something Rotten!
Waitress
Wicked
What is surprising, is that Hamilton is open for business, especially given that the show is so politically focused. Many Broadway shows did an extra show on Monday, when they would normally be dark, to compensate for the missed show (and revenue) on election day.
Twelve Broadway Shows Are Still Open For Business On Tuesday, November 8, 2016:
Aladdin 7pm
Falsettos 7pm
Fiddler on the Roof 7pm
Hamilton 7pm
Heisenberg 7pm
Jersey Boys 7pm
Matilda 7pm
The Book of Mormon 7pm
The Cherry Orchard 7pm
The Lion King 7pm
A Bronx Tale 8pm
Holiday Inn 8pm