Disney Announces Unprecedented Ticket Exchange Policy
Disney Announced Ticket Exchange Policy To Allow Ticketbuyers For Aladdin And The Lion King To Exchange Tickets For A $12 Fee Up To 2 Hours Before Curtain.
---
Broadway Ticketholders For "Aladdin" And "The Lion King" Can Exchange Dates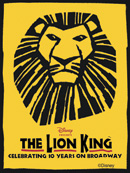 Two of Disney's most popular animated films have become two of their most exciting stage musicals. For the Broadway productions of both Aladdin and The Lion King, Disney Theatrical Productions has announced that ticketholders can exchange their tickets for another performance time, up until 2 hours before curtain.
There will be a $12 ticket exchange fee for each change transaction, except in cases in which the change happens less than 24 hours after the purchase was made.
Theatregoers Must Stick With Production They Originally Chose
Also, the exchange must happen in the same way that the purchase was originally transacted: either at the box office, the Disney on Broadway hotline, or online via Ticketmaster.
Though this announcement applies to both Aladdin and The Lion King, theatregoers must stick with the production they originally chose; there is no exchange allowed between tickets for the two shows. Still, this flexibility is sure to please audience members for both shows alike, thereby perhaps encouraging seeing both to take advantage of the scheme.
An Unprecedented Move, So Why Now?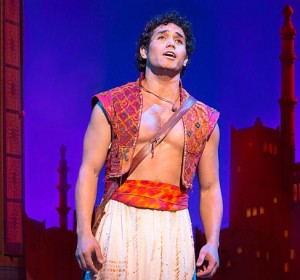 Generally, purchasing tickets to a Broadway show is seen as a non-refundable commitment, requiring all other scheduling to accommodate the unchanging requirements of the time as originally selected. Therefore, this decision by Disney completely changes the nature of the Broadway ticket-buying marketplace.
It's possible that if this proves to be a successful incentive for choosing these shows over other offerings, that other producers may follow suit.
Consistent Hits Allow Added Flexibility
The disincentive for this flexibility is that producers and managers need to keep careful track of each performance, understanding when they need to discount, offer complimentary tickets, or implement dynamic pricing to suit the availability of each performance.
Disney has the unusual flexibility to engage this policy because both shows are such consistent hits, so even if theatregoers change their minds last minute, Disney is confident they can fill up those seats either at the TDF booth, box office, or online, still continuing with a steady stream of profits. And furthermore, Disney may benefit quite strongly from this $12 change fee, which may seem slight at the time of change, but could definitely add up to another significant revenue stream for the organization.
"The Lion King" And "Aladdin" Continue To Top The Charts
The Lion King is undoubtedly one of Broadway's biggest hits, having run at the Minskoff Theatre at top box office grosses since it began performances on October 15, 1997. It has now played for over 7000 performances, generally with weekly grosses between $1.5 million and $2.5 million.
With music by Elton John and lyrics by Tim Rice, the production was directed by Julie Taymor and choreographed by Garth Fagan, famously utilizing giant puppets to simulate the animals of the kingdom with human dancers inside them.
Brand Power From Animated Films

Aladdin is a much newer production, having only begun previews on February 26, 2014 at the New Amsterdam Theatre. Still, it quickly rose to the top of the box office charts, consistently earning grosses between $1.2 million and $1.6 million.
Perhaps Disney is attempting to get Aladdin up to the league of The Lion King, incentivizing ticketbuyers by grouping the two shows together with this flexible policy. In any case, the brand power from the animated films of both of these shows will certainly live on.