Constantine Maroulis Returning to "Rock of Ages"
Constantine Maroulis Has Returned, After National Tour, To The Role He Premiered On Broadway, Drew In Rock Of Ages, For A 12 Week Limited Engagement.
---
Returning To His "Rock" Roots On Broadway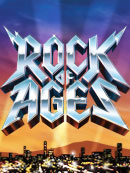 Constantine Maroulis, who originated the role of the protagonist Drew in the Broadway production of Rock of Ages, has returned to the role for a limited 12 week engagement. Maroulis first sang the part onstage in October 2008, when the show had its New York premiere in an Off-Broadway production at New World Stages.
When the show transferred to Broadway in March 2009, Maroulis went with it. At the time, he had been on Broadway once before, as a two-month replacement in fall 2006 as Sammy in The Wedding Singer musical. For his role in Rock of Ages, Maroulis was nominated for a Tony Award for Best Performance by a Leading Actor in a Musical.
"Rock Of Ages" National Tour
He then set out on the show's national tour, in September 2010, traveling to sixty venues including Washington D.C. Chicago, Indianapolis, Cincinnati, Orlando, and Fort Lauderdale. On August 4, 2014, Constantine returned to the Helen Hayes Theatre where he will reprise his role for 12 weeks.
Maroulis first entered the national consciousness in 2004, when he made it to the final six contestants on the fourth season of American Idol.
From "American Idol" To "Jekyll And Hyde"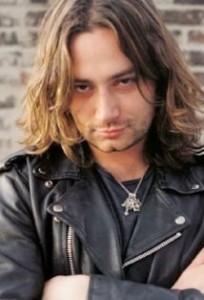 As earlier seasons of Idol made an even bigger difference in the careers of contestants than later seasons, Maroulis saw a significant boost from this success. He launched a solo career in 2005, and amongst other performances, he premiered a New York show called "A Night at the Rock Show" in September 2009. Other stage credits include the Off-Broadway shows Jacques Brel is Alive and Well and Living in Paris.
He also played the role of Roger in the National Tour of Rent. His third and thus far only other Broadway credit began in April 2013, when he played the lead role of Henry Jekyll and Edward Hyde in Jekyll and Hyde. Prior to this Broadway run, he traveled with the show for a 25 week National Tour.
"Rock Of Ages" Continues To Rock
Though Constantine has been pursuing other endeavors since he completed the Rock of Ages national tour in July 2011, the show has been alive and well.
With a book by Chris D'Arienzo and featuring a jukebox of classic 1980s rock hits such as "Don't Stop Believin'," "Here I Go Again," "I Wanna Know What Love Is," and "Every Rose Has Its Thorn," it has been playing to continuously appreciative houses at the Helen Hayes Theatre ever since.
Success on Broadway
Furthermore, a fairly successful film was released in 2012 starring Russell Brand, Catherine Zeta-Jones, Tom Cruise, Bryan Cranston, Mary J. Blige, Paul Giamatti, Alec Baldwin, Julianne Hough, and Diego Boneta in the role of Drew. The show will surely get a boost from Constantine's return, but perhaps he is pursuing this opportunity for his own interest as much as because it will benefit the show.
After all, he has a long way before his name is box office gold, although he has seen great success in his three Broadway outings. In any case, he is surely a face to watch on Broadway, and his voice will continue to soar to amazing heights.