Clint Eastwood To Direct Jersey Boys Movie
The Big-Screen Adaptation Of Broadway's Mega-Hit Jersey Boys Takes A Step Forward With New Director Clint Eastwood And Casting Auditions
---
Broadway Mega-Hit Adaptation "Jersey Boys" Takes A Big Step Forward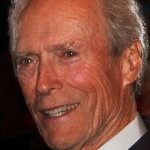 The forthcoming big screen adaptation of Broadway mega-hit Jersey Boys now has a director. Academy Award winning director and acting legend Clint Eastwood will take the helm of the film version of Jersey Boys, which tells the true story of the formation, success, and tribulations of the pop group Frankie Valli and The Four Seasons.
Jersey Boys, which will be produced by Robert Lorenz and Graham King, is set to begin filming in L.A. late this summer. The production is currently holding casting auditions.
Opened In 2005 To Rave Reviews
Featuring numerous hits by Frankie Valli and The Four Seasons, Jersey Boys opened to rave reviews in November of 2005 and has continued to be a Broadway audience favorite since then. The show won the Tony Award for Best Musical and the 2006 Grammy Award for Best Musical Show Album.