"Cats" and "Miss Saigon" Revivals Sell Sluggishly
Miss Saigon And Cats Are Both Revivals Of Classic Contemporary Musicals That Will Close Around The End Of The Year Due To Slow Ticket Sales.
---
Both Revivals Will Close Around The End Of The Year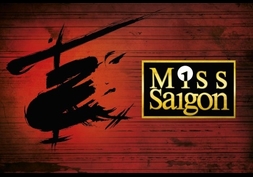 With all of the recent buzz for new musicals and plays taking home Tony Awards, and with long-running musicals such as Hamilton, The Lion King, Wicked, Aladdin, and The Book of Mormon continuing to sell impressively, two musical revivals in particular are having trouble keeping up.
Miss Saigon, a revival of which began performances on March 1, 2017, ahead of an opening night on March 23, 2017, has only brought in an average of 61.74% of its gross potential throughout the run.
"Miss Saigon" Receives Two Tony Award Nominations
The show earned just two Tony Award nominations but no wins; the nominations were for Best Revival of a Musical, which went to Hello, Dolly!, and Best Performance by an Actress in a Leading Role in a Musical for Eva Noblezada, which went to Bette Midler for Hello, Dolly! As scheduled since the beginning of the run, Miss Saigon plans to run until January 13, 2018, just past the New Year.
This is the first revival of this highly renowned musical, which first took Broadway by storm in the early 1990s. A collaboration between Claude-Michel Schönberg and Alain Boublil, the same team as behind Les Misérables, Miss Saigon is considered a great classic of contemporary musical theatre.
Not So Great Reviews After Opening Night
Nevertheless, this revival will not enter profits before it shutters in January. The show began with high anticipation, bringing in 76.08% of its gross potential in its first partial week of previews. However, with less than stellar reviews after opening night, the box office began to stall, and sales are unlikely to raise near the million dollar weekly gross mark for too long before the run ends.
"Cats" Will Conclude Without Any Tony Award Recognition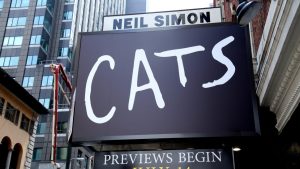 Another great contemporary musical theatre composer, Andrew Lloyd Webber, is currently enjoying productions of several of his works on Broadway: those include The Phantom of the Opera, School of Rock – the Musical, and Cats. Another of his shows, Sunset Boulevard, recently closed in a revival starring Glenn Close.
While The Phantom of the Opera has been running for almost 30 years, and School of Rock appears to be sticking around for a while, Cats is on the outs.
With Bad Timing And Big Name Shows, "Cats" Gets Lost In The Fray
The revival began previews last summer on July 14, 2016, ahead of an opening night on July 31, 2017. The initial buzz was disadvantaged by the summer placement, and the poor timing reared its head when the Tony Awards finally came around almost a year later.
By that point, many other revivals had opened, including the highly celebrated revival of Hello, Dolly!, and thus Cats was lost in the fray, failing to earn a single nomination. While this is the first ever revival on Broadway of this musical, which first came to New York in 1982, that debut production ran until 2000, and thus this revival does not feel so necessary as memories of the original Cats are not far away.
Radio Silence During Awards Season
While the show had certain strong weeks, bringing in over one million dollars in weekly gross several times throughout the run, recent weeks have been just mediocre. In the last reported week of box office figures, the week ending July 2, 2017, Cats brought in a weekly gross of $791,756, which represents 55.50% of its gross potential.
With no buzz from the radio silence during the awards season, the producers recently announced that Cats will close on December 30, 2017, just before the New Year. Not to worry, however, as a new National Tour of Cats will pick up in January 2019, with cities including Chicago, Illinois; Los Angeles, California; Providence, Rhode Island; and Durham, North Carolina.