"Casa Valentina" Begins Previews on Broadway
Limited Engagement Run For Casa Valentina, Based On A True Story, Begins Previews On Broadway With A Starry Cast And Talented Creative Team.
---
Limited Engagement Run Begins For "Casa Valentina"
Tonight at the Samuel J. Friedman Theatre, previews will commence for the Manhattan Theatre Club production of Casa Valentina, a world premiere play written by four-time Tony Award winner Harvey Fierstein. Directed by two-time Tony Award winner Joe Mantello, the play will run for a limited engagement between April 1, 2014 and June 15, 2014, with the official opening night taking place on April 23, 2014.
Fierstein, who has seen enormous success in penning the book for musicals including Kinky Boots, Newsies, and La Cage aux Folles, has not had a straight play produced in almost thirty years. Well, none of Harvey Fierstein's content is ever "straight," per say.
Base On A True Story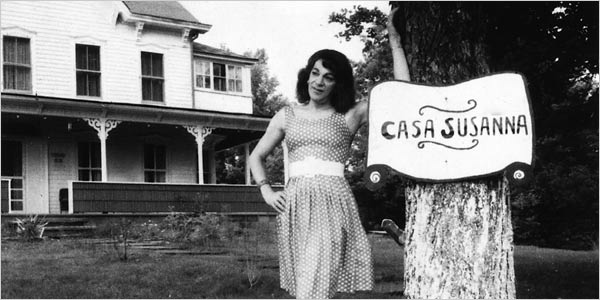 Casa Valentina is based on the true story of a group of New York men in the 1960s – white collar professionals with families – who vacationed in the Catskill Mountains during the summers.
Unlike most vacationers in that period, however, these men had a particular quirk: they dressed up as women. Beyond assuming female wardrobe to a meticulous degree of detail, they also adopted the personalities of their female counterparts during the vacation.
An Engaging Storyline
While transvestitism has proliferated in our culture in many forms since that time, these men were truly transgressive, and yet they were still firmly embedded in conventional heterosexual culture in the course of their everyday lives. The play introduces us to these unique individuals, and then follows them as they are confronted with a difficult choice: the opportunity to become an official organization, effectively outing their precious secret.
Just as interesting as the plot of the play, however, is the background of how this true story became uncovered. Some time ago, a pair of antique collectors discovered a large collection of old photographs at a New York flea market.
The Original Source Material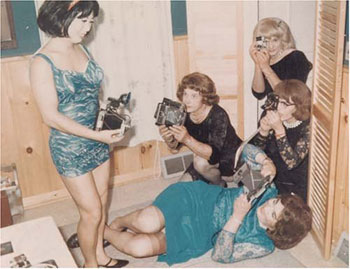 When they realized that the gorgeous women depicted in the photographs were in fact men, which was not immediately obvious, they decided to publish them in a book entitled Casa Susanna. The pictures alone tell the heartbreaking story of these conflicted souls.
However, what is exceedingly interesting is that none of the press releases about this new Broadway play refer to the original source material.
Harvey Fierstein Wrote The Play Based On The Images
After purchasing the rights to this book of photographs, the producers Colin Callender, Robert Cole, and Frederick Zollo commissioned Harvey Fierstein to write a play based on the images.
To mitigate their risk in bringing an untried play directly to Broadway, they partnered with the Manhattan Theatre Club, and agreed to be credited as granting the production "by special arrangement."
Not Quite A World Premiere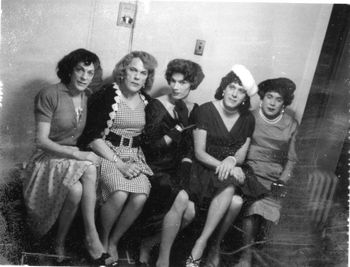 It is curious that the producers decided not only to change the name of the play to Casa Valentina from the original title of Casa Susanna, but also to neglect to mention the book of photographs in any press release.
Perhaps the reason was to protect the appearance of originality for Harvey Fierstein, and calling this a "world premiere" by Fierstein certainly implies that it was his idea in the first place, which it was not.
Extraordinary Cast Looks Promising
Of course, none of this background information would affect the quality of the play itself, which is to be seen in the coming weeks as previews unfold. What does bode well is the extraordinary cast of Broadway stalwarts and up-and-comers, including Reed Birney, John Cullum, Gabriel Ebert, Larry Pine, and Patrick Page.
Under the skilled direction of Joe Mantello, and surely featuring Harvey Fierstein's signature wit, this play could be a very exciting addition to the Broadway season. Indeed, it would be a true achievement if Fierstein's concocted narrative comes close to representing the understated yet superb beauty of the mysterious found photographs, which the producers of this play clearly do not want the audience to discover.