Carnegie Hall To Feature Broadway's Favorite Divas
Two Of Broadway's Favorite Leading Ladies, Patti Lupone And Kristin Chenoweth, Head To Carnegie Hall For A One-Night-Only-Event Titled Evolution Of A Soprano
---
Patti Lupone And Kristin Chenoweth Come To Carnegie Hall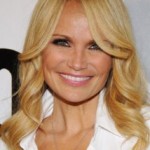 Two of Broadway's favorite leading ladies will be gracing New York City cultural institution Carnegie Hall in the 2013-2014 season. Two-time Tony Award winning actress and singer Patti Lupone, who was recently on Broadway in a non-singing role in David Mamet's The Anarchist, will perform there on November 7, 2013 in a concert entitled "Far Away Places".
The one-night-only event will be a sort of travelogue that presents songs in different styles that tell different stories, including numbers by composers ranging from Cole Porter to Kurt Weill.
Broadway's Leading Ladies
Tony and Emmy winner Kristin Chenoweth, best known for her role in Broadway's mega-hit musical Wicked, will visit Carnegie Hall on May 3, 2014. The performance will be called "Evolution of a Soprano". Visit www.carnegiehall.org to find out more information, including ticket availability.
Discount Broadway Tickets
---
---