Ticket Brokers Were The Enemy, But Is Bruce Springsteen The Problem Now?
Bruce Springsteen Concert Fans Feel Ripped Off By Ticketmaster's Dynamic Ticket Pricing System That Forced Ticket Prices of Mediocre Seats Balloon Up to $5000.00 and Cut Other Fans Out Completely

---
Bruce Springsteen and the E Street Band to Tour in 2023 Despite Ticket Pricing Problems
Bruce Springsteen and the E Street Band are set to go out on tour again. Live show dates have been announced going all the way through July of 2023. The shows will mark Springsteen and his famous E Street Band's first tour dates since February 2017, and their first in North America since September 2016.
Great news for Springsteen fans, right? Not so fast. The legendary songwriter and front man is costing his devoted following a small fortune to see him live in concert.
Springsteen On Broadway: A Familiar Tune
While on a smaller scale, a similar ticket price gouging happened when Bruce Springsteen performed his intimate and highly acclaimed solo acoustic show at the Walter Kerr Theatre on Broadway. Springsteen on Broadway ran from October of 2017 until the pandemic hit and then performed the show again until September 2021.
Fans couldn't get anywhere near any of the tickets and had to resort to brokers like StubHub, where last minute single tickets could be purchased for several hundred dollars, not including massive additional fees. Ticket prices were often 5 to 10 times the face value.
Part of what makes Springsteen such a draw, in addition to his seemingly ageless showmanship and endless wellspring of energy, is the possibility that every performance might just be at last. At almost 73, the Boss must have a retirement date in mind, but never lets on.
But Springsteen's youthful exuberance isn't the only dynamic factor at play…
Born To Run Up ....Your Credit Card Bill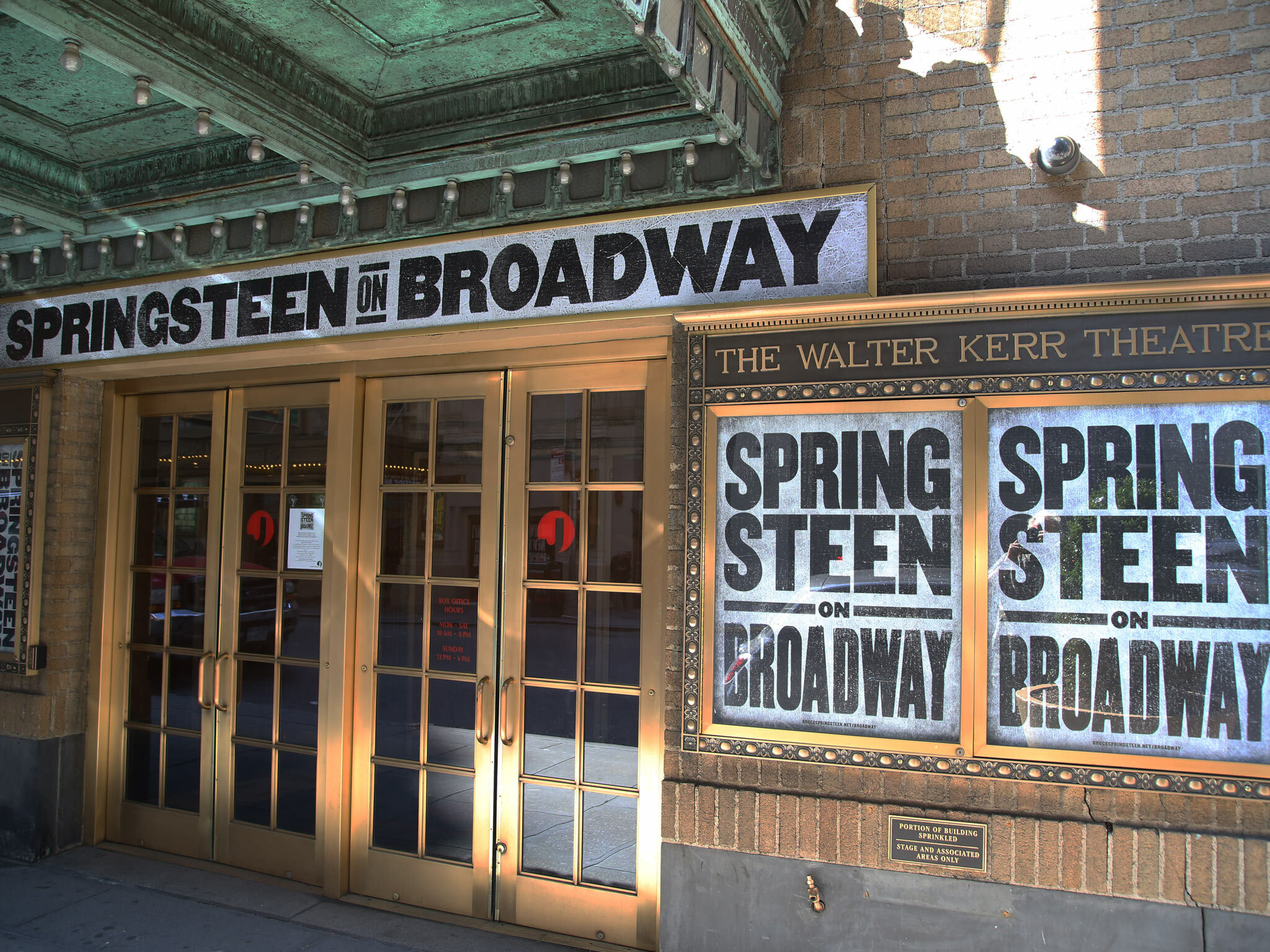 Bruce Springsteen 2023 Tour: Dynamic Ticket Pricing Causes Pricing Havoc
For the 2023 tour, while some reasonably priced tickets may be available, they are elusive to say the least. If reloading web pages in hopes of a miracle isn't your full-time job, you might be left with those exorbitant platinum tickets, priced according to demand.
When fans finally make it through the purchasing queue, they are greeted with grossly inflated ticket prices, sometimes almost 10x more than the original face value, with some as high as $5,000 for a mediocre seat.
Moreover, this seemingly rigged system does not align with Springsteen's working man persona. The Boss could easily use his clout to put an end to out-of-control dynamic ticket pricing for good. He certainly doesn't need the money and his body of work would suggest an extreme antipathy for this sort of elitism, so why hasn't he taken action?
Naturally fans are outraged. But Ticketmaster reported at the end of July that only 1.3% of total tickets sold exceeded $1,000. But this data has not been verified.
Is Springsteen Selling or Selling Out?
While Springsteen himself has stayed silent on the matter, his manager Jon Landau claimed that they chose prices both lower and on par with their peers. According to his sources, the true average ticket price has stayed in the mid-$200 range. That figure is misleading since Landau is referring to costs before dynamic ticket pricing kicked in.
Springsteen, often regarded as a working class hero by his legions of followers, needs to step up lest his fanbase abandon him for selling out.
Governor Hochul's Ticketing Legislation
In July of 2022, New York's Governor Kathy Hochul signed into law a bill targeting anti-consumer ticketing practices for live entertainment events. The legislation promises to increase transparency by banning bidding fees. Scalper bots, ticket purchasing software, the sale of free tickets, electronic ticket delivery fees, dynamic ticket pricing— will all be prohibited. Any violations will incur serious penalties.
While Broadway is not specifically named, live theatre certainly fits squarely under the live entertainment umbrella of the new ticket law.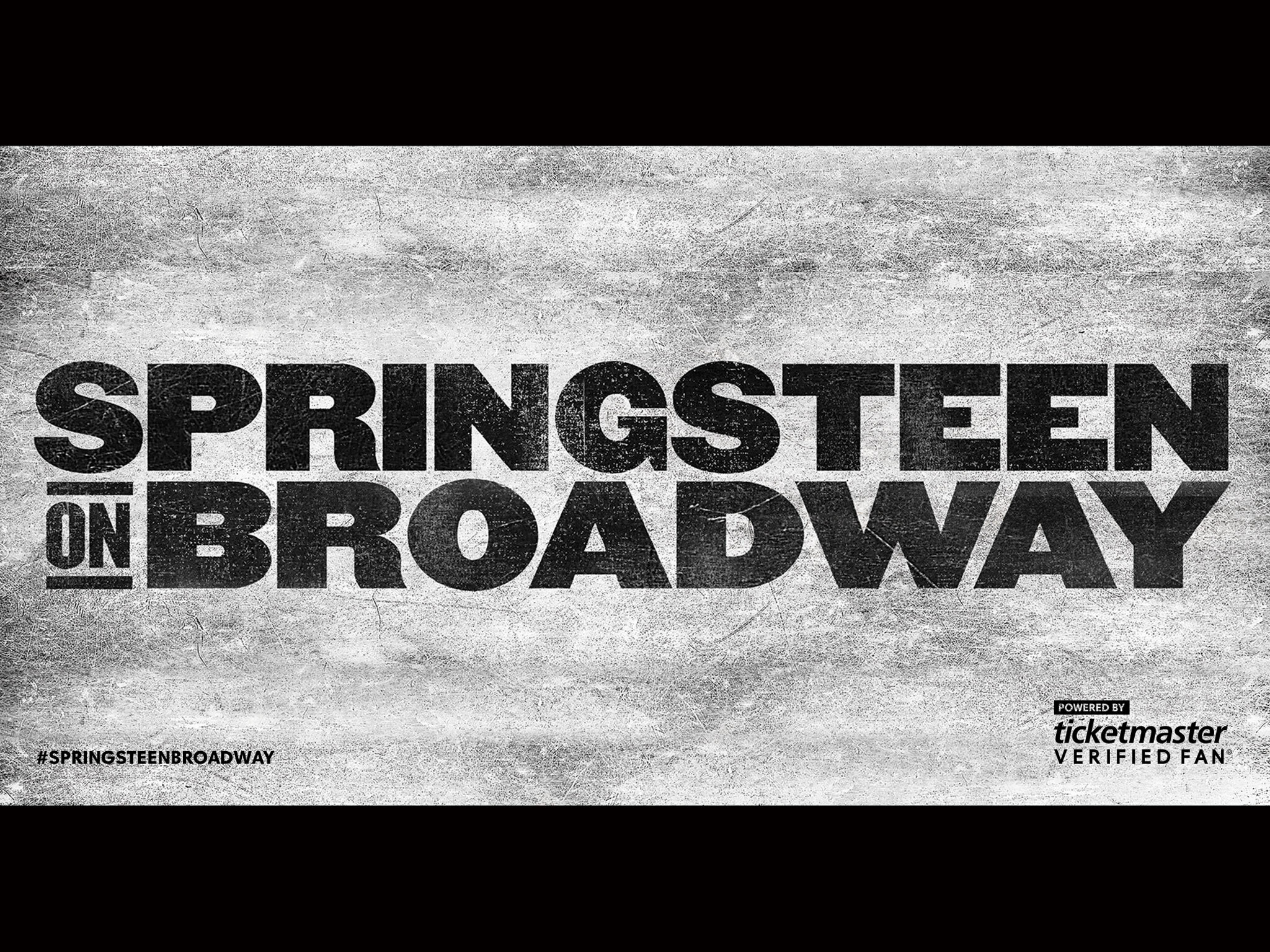 Come On Up To The Rising…Of Ticket Prices
In the case of Springsteen, some fans actually saw ticket prices rise even though they were already in their web cart. Broadway fans tend to be desensitized to additional charges like facility fees and vague service charges but those patrons would not be likely to tolerate such a seemingly rigged system of ticket prices changing mid-purchase.
Hochul's law certainly feels encouraging but vendors (and that includes Broadway theatres) will probably just absorb those fees into their regular ticket prices. At the end of the day, the entertainment industry is still a business and will find a way to make up the lost revenue.
Born In The USA, And Then Off To Europe
The 2023 tour hits the US with 31 stops starting in the South (Tampa, Atlanta, Orlando, Hollywood, Dallas, Houston, Austin) before heading to the midwest (Kansas City, Tulsa, St. Paul, Milwaukee, Columbus), the Pacific Northwest (Portland, Seattle) and eventually east (Albany, Philadelphia, Boston, Buffalo, Greensboro, Washington DC, New York City, Brooklyn, Baltimore).
Of course no tour would be complete without the prodigal son of New Jersey returning home: the last domestic stop is Newark, but Springsteen has now demonstrated that he is no man of the people anymore. Many critics have now dubbed Springsteen a "fake working class hero".
Springsteen will also perform internationally in major European cities such as Barcelona, Dublin, Paris, Rome, Amsterdam, Oslo, London and Vienna. The tour is bound to be a rich experience, indeed. Rich for him and poor for pretty much everyone else.