Broadway Theatres Host Unconventional Shows This Fall
Three Nonconventional Shows Are Playing Broadway This Fall: Lewis Black, Alton Brown, And Frankie Valli Each For A Limited Engagement.
---
"Frankie Valli And the Four Seasons On Broadway!" At The Lunt-Fontanne Theatre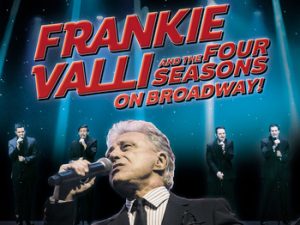 Among the Broadway offerings this fall, three shows stand out as unusual fare. While most of Broadway is populated with musicals, dramas, and theatrical comedies, the theatres often allow a different sort of show into their venues: those that are more of the special event or concert bent.
Among these, one is Frankie Valli and the Four Seasons on Broadway! This is an actual concert by Frankie Valli and his band, the same fellows whose life story and music is featured in the hit musical Jersey Boys, currently still running at the August Wilson Theatre.
Produced By Eva Price
This is therefore a special treat for theatregoers, who could arrange their vacation to see the actual and fictional depiction of the same beloved musicians. Frankie Valli and the Four Seasons on Broadway! also ran from October 19 to 27, 2012. The same concert will take place exactly four years and two days later, from October 21 to 29, 2016.
The show is produced by Eva Price, who was also involved with the 2012 rendition, and whose other Broadway credits include other special events such as Kathy Griffin Wants a Tony, along with Live Nation, a major provider of concert events around the country, who was also behind the 2012 Frankie Valli and the Four Seasons concert on Broadway.
"Alton Brown Live: Eat Your Science" At The Ethel Barrymore Theatre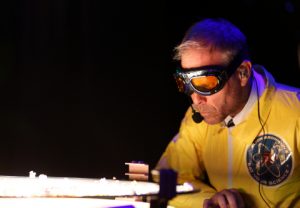 Another week-long special event will come to the Ethel Barrymore Theatre from November 22 to 27, 2016. This time, it won't be a musical concert, but something even more unconventional for Broadway.
Alton Brown, the television personality, author, and food show presenter, has a touring show called Alton Brown Live: Eat Your Science, which has just announced it will play in an additional 40 cities starting March 2017 in Bakersfield, California. In the meantime, however, he will also make his Broadway debut in the fall for a week-long presentation of the show.
Brown's Speciality In Unique Combinations
The show is a multi-faceted experience including comedy, songs, puppets, and large-scale food demonstrations. Brown's specialty is combining music and food into a comedic night of entertainment.
He has also written books such as I'm Just Here for the Food, which won the James Beard award, and also has a new cookbook to be released by Ballantine Books that is presently available for pre-order; that cookbook is called Alton Brown: EveryDayCook. Among the television shows he has hosted are Camp Cutthroat, Cutthroat Kitchen, Iron Chef America, and Good Eats, the latter of which he created, hosted, and produced on the Food Network for 13 years.
"Lewis Black: Black to the Future" At The Marquis Theatre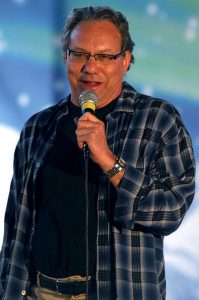 Frankie Valli isn't the only person to be reprising a special event from fall 2012 in fall 2016. Lewis Black, the comedian known for films such as Accepted and Man of the Year, as well as television appearances in such shows as The Daily Show with Jon Stewart and his own Comedy Central series Lewis Black's Root of All Evil, will be appeared on Broadway for a limited engagement this upcoming fall.
On Monday evenings from September 12, 2016 to October 10, 2016, while On Your Feet! is dark, Lewis Black will perform his comedy show Black to the Future at the Marquis Theatre. It is unusual for a show to perform in a theatre occupied by another full-time show on their dark nights, as usually the sets are too much of a barrier for that to be possible.
Black Returns To Broadway
However, a comedy show can be very small-scale, and thus it makes sense that any type of special event show to be able to perform on dark Monday nights, that a comedy show could manage. This is not the first time Lewis Black has performed a solo comedy show on Broadway.
From October 9 to 20, 2012, he had a show called Running on Empty at the Richard Rodgers Theatre. Therefore, this fall, among all the interesting Broadway shows running, there are a few non-traditional picks to choose from.