Broadway Star Elaine Stritch To Make Final Bow
Elaine Stritch Made Her Broadway Debut In 1946, After A Long And Impressive Career Will She Enjoy Her Final Engagement At The Cafe Carlyle Before Retiring
---
Beloved Broadway Star, Elaine Stritch, Retires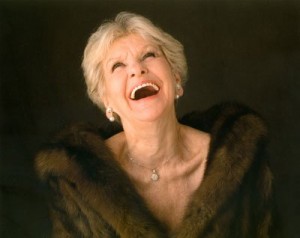 Elaine Stritch, one of Broadway theater's most beloved fixtures, is retiring. From April 2-6, the 88-year old performer will be enjoying her final engagement at the Cafe Carlyle, the famed hotel and cabaret/music venue that has been a favorite for many Broadway and musical theater stars.
Titled "Movin' Over and Out," the evening will give NYC audiences one last chance to see Stritch on stage before she returns to her home state of Michigan to retire. Rob Bowman will be at the piano for the event, which will provide Elaine Stritch a chance to share stories and songs.
The Impressive Career Of Elaine Stritch
Recently seen by TV audiences as a regular guest star on the NBC sitcom 30 Rock, Elaine Stritch made her Broadway debut in 1946 in the play Loco. She appeared in several Broadway musicals in the '50s, including Call Me Madam, Pal Joey, and On Your Toes.
Elaine Stritch is particularly treasured for her role as Joanne in the 1970 Stephen Sondheim/George Furth musical Company, which was captured on the show's original cast recording and an accompanying video documentary. In 2002, she was lauded for her biographical solo show Elaine Stritch At Liberty. Stritch's most recent Broadway appearance was in the revival of A Little Night Music.