Broadway Shows "Ghost the Musical" and "End of the Rainbow" Close This Weekend
As Summer Draws To A Close, Two Shows, Ghost The Musical And End Of The Rainbow, Are Wrapping Up Their Runs, Ghost Was A London Hit, It Struggled To Find Its Audience On Broadway
---
Summer Comes to an End Bringing Closure to Two Broadway Shows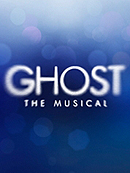 As the summer starts moving to a close, two more Broadway shows -- one a romantic musical, and the other a dramatic play -- are concluding their runs, Ghost the Musical and End of the Rainbow. A hit in London (particularly with groups of women, or "hen parties," who like to go as a ladies' night out), Ghost the Musical did not find similar success on Broadway. Possibly because there was not enough time for buzz to build up, or because of lackluster reviews, the musical based on the popular 1990 Patrick Swayze-Demi Moore film did not find a steady audience the way that its London counterpart has.
Ghost the Musical did, however, receive accolades for its stunning stage illusions (provided by Paul Kieve), which made its hero seem to walk through doors and disappear into thin air. Another London import, Peter Quilter's End of the Rainbow stars British performer Tracie Bennett as musical theater and film legend Judy Garland. Billed as a play with music, End of the Rainbow featured Bennett singing many of Garland's best-known and best-loved songs, including "The Trolley Song," "Get Happy," "The Man That Got Away," and of course "Somewhere Over the Rainbow."
Actress Shines in Portrayal of Judy Garland
The play explores some of the Wizard of Oz star's notorious struggles with pills and alcohol. The dramatic aspects of End of the Rainbow were largely considered to be the piece's weak point, while the Olivier Award-winning Tracie Bennett herself was roundly praised for evoking the spirit and voice of Judy Garland.