Broadway Shows Continue to Stay Closed Despite Governor and Mayor's Lofty Goals
Broadway Shows in New York City Remain Closed Despite Governor Andrew Cuomo and Mayor DeBlasio's Lofty Goals
---
When Will Broadway Shows Reopen Post Covid-19?
It is the question on the mind of every theater-goer, performer, and everyone else involved with the Broadway industry: When will Broadway shows reopen? It has been a full year of living life during Covid-19 and we are only now starting to some light at the end of the tunnel for the return of NYC life and possibly Broadway shows.
Vaccines are having a bumpy roll-out as NY State and Federal governments manage a limited supply and cases of new variants of the Covid-19 virus are being reported every day. The Broadway League has made repeated lofty goals of Broadway reopening dates, but every projected date to reopen Broadway shows has come and gone without a single usher dimming the house lights.
The most recent projection by the Broadway League was to reopen on May 30th, 2021. That date would be far too optimistic, to say the least, and now the League are backing away from this aspirational and somewhat lofty goal. The Broadway League has realized that their last eight opening day predictions have been wrong and they should stay out of the prediction business.

How Other New York City Businesses Are Reopening Amid the Covid-19 Pandemic
Other businesses in New York City have been granted the ability to open at limited capacity but, for several reasons, this is harder to achieve for Broadway theatres. Sports teams like the Brooklyn Nets opened their arena at 10% capacity late February 2021, but the much newer construction of the modern arena allows for much better ventilation than the historical Broadway theatres can accommodate.
Furthermore, 10% capacity for a sports arena like the Barclay's Center is still over 1,700 patrons, much larger than the capacity of any Broadway theatre even without any Covid or social distancing guidelines. Restaurants are starting to open at 25% capacity but they benefit from being on the other end of the spectrum as restaurants are so small (compared to Broadway theatres) that they can afford to only have 50 patrons in one night.
The open floor plan of a restaurant more naturally lends itself to social distancing than a theatre where people typically cram in shoulder-to-shoulder in the notoriously small Broadway theatre seats. Some may say that any attendance is better than no attendance, but operating costs for Broadway plays are often so steep that they need to sell at least 80% of tickets (or more!) just to break even.
Spending the producers money to put on Broadway shows for just 10-25% capacity, could very well create even more losses than having no shows at all. It seems like a real world skit of the famous Nathan Lane show The Producers, but with real consequences for art and people. Broadway Theatres could increase ticket prices but they would have to be 2-3 times the normal cost and they would soon run out of patrons with pockets that deep to buy them.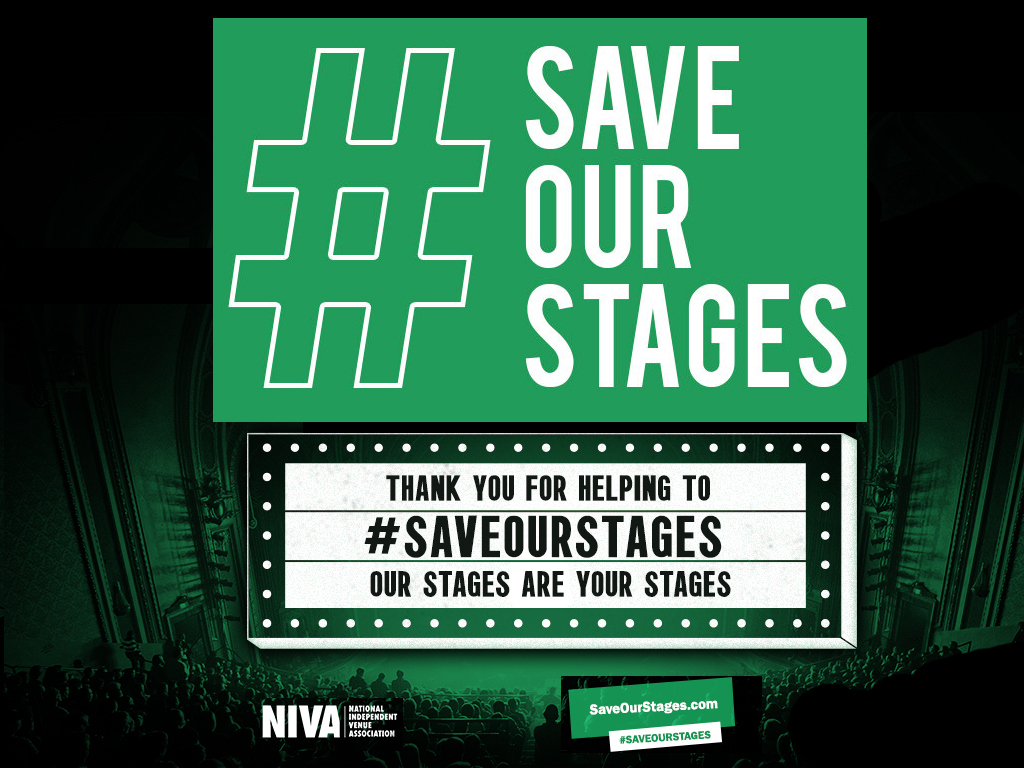 The "Save Our Stages Act" and the Future of Broadway
We are starting to see a light at the end of the COVID tunnel. Many New Yorkers' are getting vaccinated and the "Save Our Stages Act" has officially been added to the congressional relief bill. This new legislation provides financial relief to live performance and associated industries (from music venues to Broadway theatres) in a tiered system, allocating funds to those hit the hardest by the Covid-19 pandemic first.
The bill allocates $15 billion to financially support the live performance industry and each recipient will be eligible for up to $10 million - but there are still details that need ironing out. The main concern being who is eligible for aid and how to determine this. With this bill, the Broadway industry can at least feel a little more secure that there will still be a Broadway when 'normal' life returns to post Covid-19, although, it will likely look very different.
Similar to other industries, it is likely that social distancing guidelines will still be in place, required temperature checks and negative Covid-19 tests are very possible, and of course face masks will be mandatory. Many New Yorkers have fled the crowded city in the midst of this pandemic and it is a genuine concern that many of them may not be coming back at all. Health and safety will be at the forefront of everybody's minds so these preventative measures will not only be necessary, but may even stick around to help coax out scared and weary Broadway theatre-goers.
Broadway Shows Reopening Date - Our Prediction
So, when will Broadway shows reopen post Covid-19? It's hard to say and the truth is that no one knows for sure. Organizations like the Broadway League predicted May 30th, 2021 but their previous 5 predictions have all proven to be totally wrong, so they lack all credibility. Health officials have the goal of herd immunity from the virus, but reports say that could take another nine months, which is somewhat optimistic.
That would mean Broadway shows would reopen in October 2021. Other entertainment industries, like the music venues, are not holding their breath for live shows until early 2022 and Broadway theatres could very well be in a similar position. Unfortunately, only time will tell, but our prediction is February 2022, a full two years of closure on the Great White Way, with a huge loss of talent and opportunity, Broadway may never recover.