Broadway Show Ticket Sales* w/e 8/26/2012
---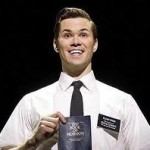 This week saw some interesting changes in Broadway ticket sales with the total ticket sales revenue dipping below the $20 Million mark in quite some time.
Newsies
continues to drive ahead with phenomenal ticket sales growth;
Sister Act
finds its "last chance" audiences before closing on Sunday, boosting its sagging popularity; and
Once
continued its hot streak since its Tony wins with another entry in the exclusive million dollar club (where a show's ticket gross is above $1 Million in a week).
Newsies
sold every seat they could muster this week by hard selling the week beforehand through multiple marketing outlets and then operating the new strategy of short-term discounting to sell the small excess inventory - anticipate them to take this strategy forward over the coming weeks. The ticket discounting took a toll on the show's average paid admission, dragging it down to $101.77, but they filled every seat in theater (as well as the standing room spots). This speaks volumes to the whole spirit of
Newsies
as the Broadway upstart that gains more fans the more people actually see it, much like the original movie that was panned by critics and was lackluster in the movie theaters. With apologies to Shawshank, can anyone say
Newsies
Redemption?
Wicked
ticket sales cooled a little this week with its tickets sold dropping below 90% inventory for the first time ever. The show remains second only to the Lion King in terms of total attendance and the Gershwin Theatre is a big theatre to fill - so unless ticket sales turn around for
Wicked,
anticipate the introduction of incentives to boost ticket sales in September, even perhaps
Newsies
-style, with short vertical discount offers that sell the unsold ticket inventory laid bare by too much inventory and not enough buyers, especially in the back-to-school season.
The Book of Mormon
continues to lead with a stellar ticket sales records in capacity and an astounding average price paid of $186.41, which indicates their continued ability to wrestle the profits for this show away from ticket brokers and into the hands of the producers, where they rightfully belong. The "long in the tooth"
Chicago
managed to eek out a surprising 85.96% capacity, by combining big online and TDF TKTS ticket discounts and pushing big group discounts.
The Lion King
remains the top dog in sales due to the popular summer vacation, but is anticipated to falter as school starts in September. Although it has an open ended run,
Nice Work If You Can Get It
looks like it's heading to the chopping block with a dismal 50% of tickets sold, the very worst performing show on Broadway. Their average paid admission also took a dive to $86, from previous weeks at $100, which seemed oddly high compared to the percentage of unsold ticket inventory - although their management team have been surprisingly reluctant to pursue all available marketing avenues, so they could yet turn their sagging ticket sales around.
The following are the Broadway ticket sales numbers from the week ending August 26, 2012:
| | | | | |
| --- | --- | --- | --- | --- |
| Show Name | GrossGross | TotalAttn | %Cap | AvgPaidAdm |
| BRING IT ON THE MUSICAL | $492,212 | 7,770 | 72.81% | $63.35 |
| CHAPLIN | $356,882 | 5,996 | 71.72% | $59.52 |
| CHICAGO | $595,470 | 7,427 | 85.96% | $80.18 |
| CLYBOURNE PARK | $420,369 | 6,098 | 80.15% | $68.94 |
| EVITA | $1,012,152 | 9,834 | 76.26% | $102.92 |
| GORE VIDAL'S THE BEST MAN | $575,811 | 6,453 | 75.88% | $89.23 |
| JERSEY BOYS | $899,124 | 9,008 | 91.69% | $99.81 |
| MAMMA MIA! | $784,701 | 9,133 | 76.21% | $85.92 |
| MARY POPPINS | $836,240 | 11,823 | 82.24% | $70.73 |
| NEWSIES | $985,639 | 9,685 | 101.31% | $101.77 |
| NICE WORK IF YOU CAN GET IT | $502,446 | 5,837 | 50.70% | $86.08 |
| ONCE | $1,025,288 | 8,253 | 97.51% | $124.23 |
| ONE MAN, TWO GUVNORS | $746,407 | 7,482 | 95.92% | $99.76 |
| PETER AND THE STARCATCHER | $368,042 | 5,151 | 62.03% | $71.45 |
| PORGY AND BESS | $508,069 | 6,321 | 59.19% | $80.38 |
| ROCK OF AGES | $485,487 | 4,588 | 98.37% | $105.82 |
| SISTER ACT | $814,822 | 10,377 | 73.91% | $78.52 |
| SPIDER-MAN TURN OFF THE DARK | $1,396,354 | 12,466 | 80.74% | $112.01 |
| THE BOOK OF MORMON | $1,631,432 | 8,752 | 102.63% | $186.41 |
| THE LION KING | $1,753,380 | 13,418 | 100.01% | $130.67 |
| THE PHANTOM OF THE OPERA | $884,788 | 11,133 | 86.71% | $79.47 |
| WAR HORSE | $537,676 | 7,218 | 84.40% | $74.49 |
| WICKED | $1,690,150 | 12,774 | 88.27% | $132.31 |
| Total: | $19,302,941 | 196,997 | 82.37% | $94.96 |
*Broadway Grosses provided courtesy of The Broadway League