Broadway Revival of "Titanic" Postponed
The Broadway Revival Of Titanic The Musical, Planned For This Year, Has Been Postponed Due To A Lack Of Sufficient Theatre Availability.
---
"Titanic" The Musical First Premiered On Broadway In 1997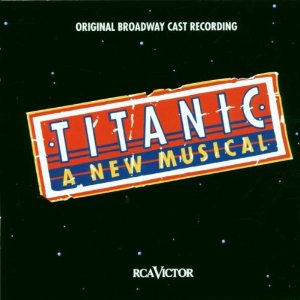 Titanic, a musical rendition of the story of the RMS Titanic disaster, premiered on Broadway in April 1997, with a book by Peter Stone, music and lyrics by Maury Yeston, directed by Richard Jones, and choreographed by Lynne Taylor-Corbett.
Though one could easily presume that this musical followed in the recently popular tradition of movie to musical adaptations, this musical was in fact not an adaptation of James Cameron's immensely popular film.
Iconic Film Propelled Interest In Musical
That movie, starring Leonardo DiCaprio and Kate Winslet in career-defining roles, was released in December 1997, months after the Broadway musical was already running. The film release did help propel interest in the disaster story, and subsequently, the musical had at least 80% attendance throughout much of 1998.
However, interest in the musical soon began to dwindle, and the show closed in March 1999, after about 2 years. Still, the show was considered to be quite successful, as it won all five 1997 Tony Awards for which it was nominated: Best Musical, Best Score, Best Book, Best Scenic Design, and Best Orchestrations.
Revival Has Been In The Works For A Long Time
This Tony Award winning Best Musical has therefore been on the minds of theatrical producers for revival for some time. In January of this year, it was announced that the revival had finally been set, under the guidance of producers Barry and Fran Weissler, as well as David Mirvish.
The show was to be directed by Thom Sutherland, who staged a well-received production of the musical at London's Southwark Playhouse in 2013. The plan was for an out-of-town Broadway pre-run to be mounted at Toronto's Royal Alexandra Theatre from July 22nd to August 31st, and then for a Broadway engagement to follow in fall 2014 at a theatre yet to be decided.
"Titanic" Revival Has Been Postponed Due To Lack Of Theatre Availability
However, it was just announced that both the Toronto production and the Broadway revival have been postponed, due to the lack of a suitable available theatre. Although this is an issue specific to the New York production, the financing for the out-of-town tryout was reliant on the Broadway run, and thus both have been cancelled.
Theatre Availability A Common Issue For Producers
It is a common issue for theatre producers to have difficulty finding an adequate theatre for an intended production. It is not only important for a theatre to be available, but it is crucial that a theatre of the right size be vacant in order to attract enough audience members to make the recoupment of the show's capitalization possible in a feasible amount of time.
Because many theatres suitable for large-scale musicals such as Titanic are taken up by long-running shows that have no intention of closing anytime soon, such as The Phantom of the Opera, Chicago, Mamma Mia!, and The Book of Mormon, this leaves very few options for new musicals or musical revivals to find their ideal home.
Competitive Environment For Producers
This also creates a competitive environment wherein producers are actually eager for other shows to close, so that their show can come to Broadway as planned.
Many of the theatres that are frequently available are more suitable for straight plays, as those tend to have limited engagements, especially as their profitability often relies on the presence of A-list Hollywood stars whose busy schedule only allows for 12 to 20 week runs. The frequent turnover of play-sized theatres, therefore, leaves few remaining for musicals to inhabit.
Revival Still Forthcoming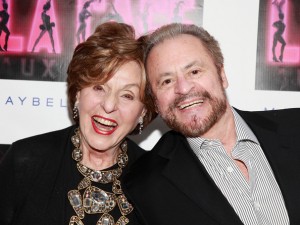 It is not clear when the revival of Titanic will find its way to Broadway. In a press release, the producers have stated that they are committed to bringing this show to Broadway as soon as scheduling allows.
Even for Broadway stalwarts such as the Weisslers, who are also the producing team behind Chicago, Pippin, and many more hit shows, theatre availability can be a serious problem preventing their projects from hitting the stage, even when the creative team and producers are ready to go.
Discount Broadway Tickets
---
---