Broadway Plays That Closed in January 2023
January 2023 Has Seen Its Fair Share Of Broadway Show Closings and Here Are The Highlights (and Lowlights) of Broadway Plays That Bit The Dust
---
Broadway Plays Closing in January 2023


Death Of A Salesman (October 9th, 2022 — January 15th, 2023, Hudson Theatre)
Imported from the West End, this landmark production of the Arthur Miller classic interprets Eugene O'Neill's vintage drama from an entirely different point of view: an African-American family. Famous for its exploration and excavation of the American dream, Death Of A Salesman takes audiences through the last day of Willy Loman's life.
In this fresh venture helmed by Miranda Cromwell, Olivier Award nominee Wendell Pierce stars as Willy Loman, Tony Award nominee Sharon D. Clarke plays Linda Loman, and Tony Award winner Andre De Shields and Khris Davis round out the main supporting cast.
Why the Show Closed
The show, which has received major acclaim on this side of the pond as well, was always intended to be a limited run. The big stars aren't going to stick around forever.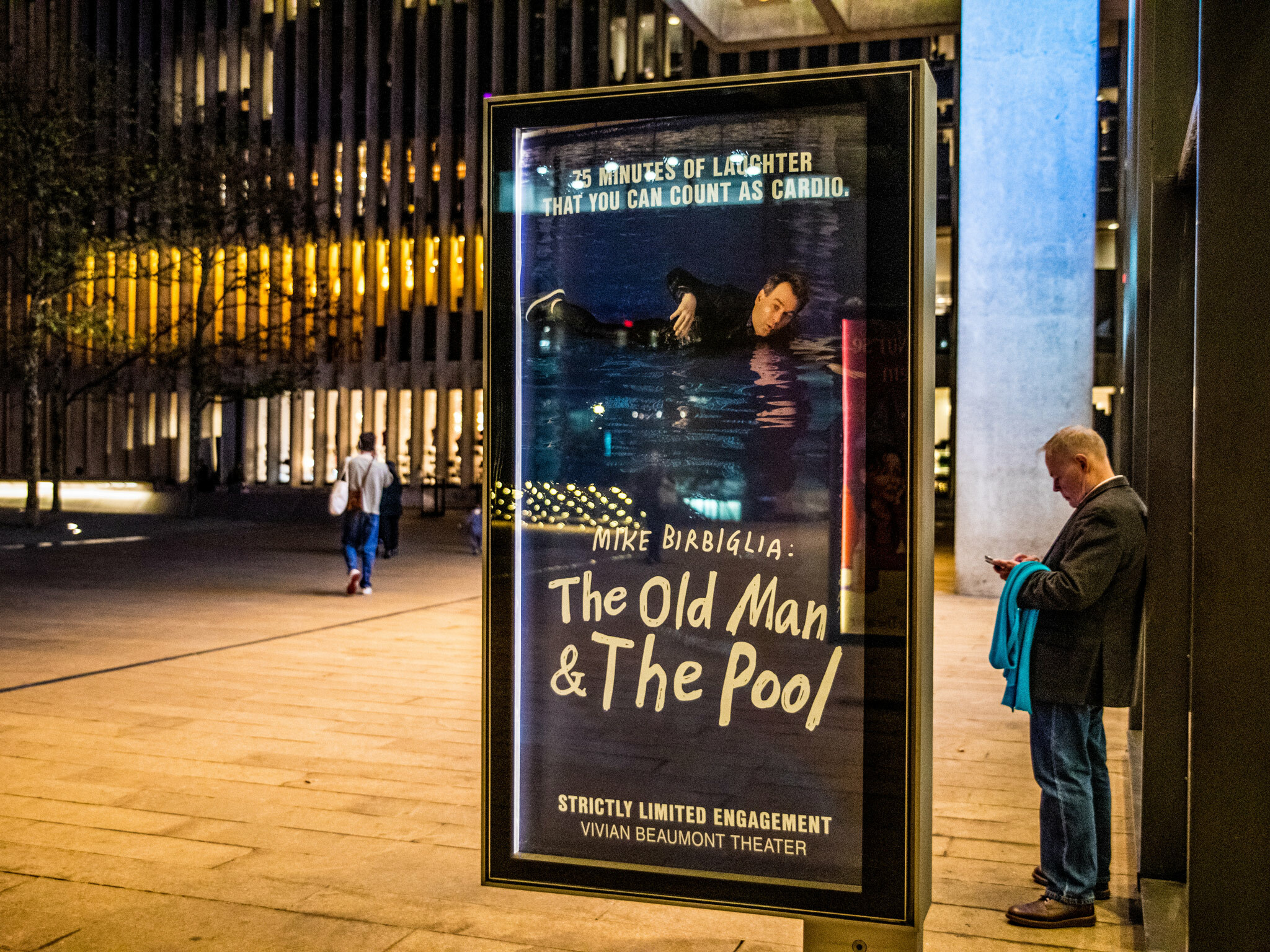 The Old Man And The Pool (November 13th, 2022 — January 15th, 2023, Vivian Beaumont Theatre)
Monologuist, comedian, actor, podcaster and raconteur extraordinaire Mike Birbiglia has brought his latest one-man show to Lincoln Center. In this limited run of a piece that has already toured extensively and whose material has been workshopped piecemeal with various other comedians on Birbiglia's process oriented podcast Workin' It Out, the middle-aged, self-effacing realist veers into existential territory.
Never one to shy away from big ideas (usually through the lens of anecdotal minutiae), Mike Birbiglia grapples with life and death, his place in the world, and his place in his own body. It's a comedy.
Why the Show Closed
As with his previous theatrical offerings like The New One, Thank God For Jokes and My Girlfriend's Boyfriend, Birbiglia received high praise for The Old Man And The Pool (the title a nod to Hemingway's The Old Man And The Sea), though ticket sales were modest at best for the whole special engagement.
The house papered the audience throughout the run, a practice that's common for previews but rare for performances post-opening night (especially for Lincoln Center).

Ohio State Murders (December 8th, 2022 — January 15th, 2023, James Earl Jones Theatre)
One of a handful of shows closing prematurely this season, Ohio State Murders has been a tough sell from the get-go. Yes, marquee star Audra McDonald is always a box office draw but consumers would rather hear her sing than watch her navigate a dark mystery.
Six-time Tony Award winner McDonald plays Suzanne Alexander, an author who delivers a speech at her alma mater. The speech, which digs into themes of violence and racism, sets a suspenseful series of events in motion.
Regardless of the fate of Ohio State Murders, the playwright Adrienne Kennedy, known for her Obie winning play Funnyhouse of a Negro, can finally celebrate her Broadway debut at the age of 91. The play was the first to christen the newly renamed and refurbished James Earl Jones Theatre (formerly the Cort Theatre).
Why the Show Closed
Despite the intriguing pitch and indisputable star power of McDonald herself, the show has struggled to sell tickets and while originally slated to play until mid-February, will close almost a month early.

Topdog/Underdog (October 20th, 2022 — January 15th, 2023, John Golden Theatre)
A fable of sorts, the play by the prolific Suzan-Lori Parks darkly and comedically depicts the lives of Lincoln and Booth, two brothers whose father played a cruel joke on his sons when he named them. The beleaguered siblings, portrayed respectively by Tony Award nominee Corey Hawkins and Emmy Award winner Yahya Abdul-Mateen II, use their fixation on three-card monte as a way to reconcile their own history.
This acclaimed production of Parks' masterwork was directed by Kenny Leon.
Why the Show Closed
Audiences usually love an underdog story. But the 20th anniversary revival of Suzan-Lori Parks gritty, groundbreaking, Pulitzer Prize winning play Topdog/Underdog is closing simply due to its anemic box office receipts. Tale as old as time.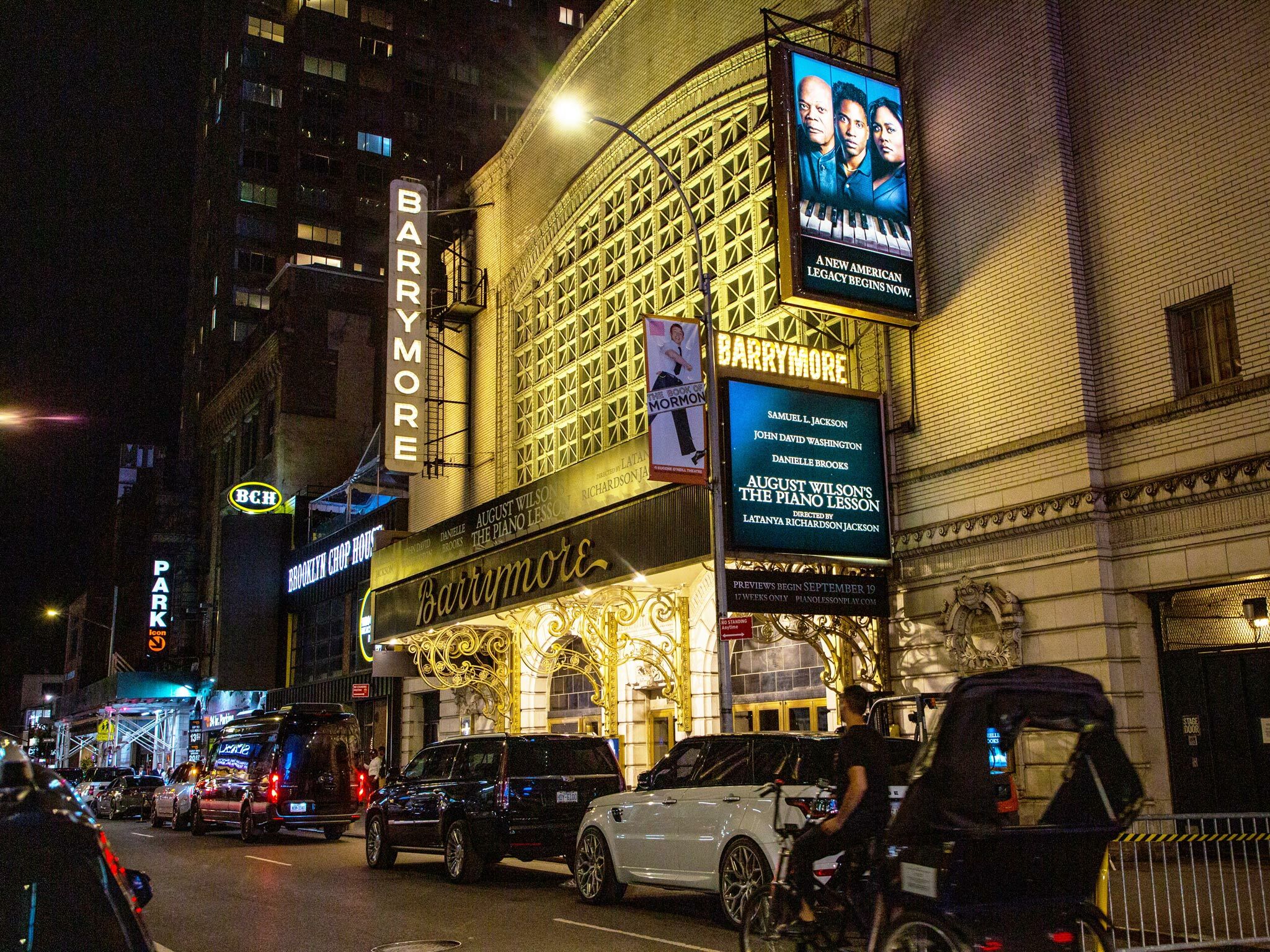 The Piano Lesson (October 13th, 2022 — January 29th, 2023, Ethel Barrymore Theatre)
The 1930s installment of the ten play Pittsburgh Cycle (each of the plays is set during a different decade), The Piano Lesson literally and figuratively revolves around the Charles family's titular heirloom. One brother has designs on selling the potential moneymaker while one sister sees it as a way to keep the Charles family history intact. Their uncle gets caught between the two and must reckon with his own ghosts to determine the piano's fate.
Starring Hollywood and Broadway stalwart Samuel L. Jackson and directed by his wife LaTanya Richardson Jackson, this production remains the highest-grossing revival of a play this season.
Why the Show Closed
Always intended to be a limited run, the August Wilson revival extended two weeks past its initial closing date of January 15th, but the A-Listers on this show have other projects they want to pursue.

Five Broadway plays seems like a lot of plays to close in a single month to be sure, but on the flip side, think of all the new tenants who will bring new life to Broadway come spring. Stay warm until then!