Broadway Musical "Wicked" Stands Up To Bullies
Broadway's Beloved Production Of Wicked Is Joining Forces With Anti-Bullying Champions, The It Gets Better Project And The Ben Cohen Standup Foundation, For A One-Night Event On October 11
---
Broadway Event Takes a Stand Against Bullying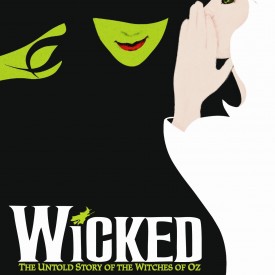 On October 11, the long-running Broadway hit Wicked will host a special event co-sponsored by anti-bullying organizations The It Gets Better Project and The Ben Cohen Standup Foundation. The one-night-only event designed "to help combat bullying" will include a performance of Wicked followed by a post-show talk-back discussion with members of the Wicked cast, rugby star Ben Cohen, and It Gets Better co-founder and columnist Dan Savage.
The subject of the talk-back will be about what might be done to stop bullying. Given its themes about popularity, what it means to be different, and the effects of being treated as an outsider, Wicked is an ideal Broadway show to shine a light on the important issue of bullying. For the last several years, the show has participated in programs such as BullyBust, which brings a message of tolerance directly to classrooms through special materials and in-class workshops.
Ticket Sales to Benefit Anti-Bullying Organizations
Tickets for the Wicked anti-bullying event include admission to the 8pm performance of the show on Thursday, October 11, as well as admission to the post-performance discussion. Part of the proceeds from ticket sales will go to support both The Ben Cohen Standup Foundation and The It Gets Better Project, both of which work to raise awareness about the serious consequences of bullying and to help give young people the confidence to combat it.