Broadway Dims Its Lights for Elaine Stritch
Elaine Stritch Died On July 17, 2014 At The Age Of 89. She Was A Beloved Star Of Stage And Cabaret, And Won Many Awards Throughout Her Career.
---
Broadway Honors The Life Of Elaine Stritch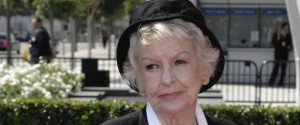 On Thursday, July 17, 2014, Elaine Stritch, the notorious and viscerally talented star of stage and cabaret, died at the age of 89. The following evening at 7:45pm, every Broadway marquis dimmed its lights in her honor for one minute.
This is a long Broadway tradition only given to truly eternal contributors to the world of Broadway, and Elaine Stritch is certainly one of them.
A Long And Lauded Career
Stritch first performed on Broadway in 1946, playing the role of Pamela Brewster in a play called Loco. Her first major recognition came from her performance as Melba Snyder in the 1952 revival of the musical Pal Joey, when she famously performed a song called "Zip!".
She earned her first Tony Award in 1956, earning the honor of Best Featured Actress in a Play for her role as a waitress named Grace Hoylard in William Inge's Bus Stop.
Best Actress In A Musical
Her next Tony Award came in 1962, when she won the award for Best Actress in a Musical for her role as Mimi Paragon in Noël Coward's Sail Away. Perhaps the role for which she is best remembered, however, is Joanne in Stephen Sondheim's Company.
Not only did she win the 1971 Tony Award for Best Actress in a Musical for her performance, but her rendition of "Ladies Who Lunch" will always be definitive. She also won a Tony Award for Best Actress in a Play for Edward Albee's A Delicate Balance in 1996.
Stritch's Cabaret Performance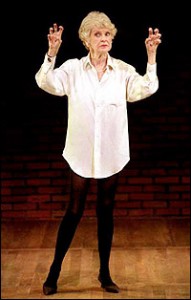 More recently, Stritch performed a one-woman show entitled Elaine Stritch: At Liberty, which premiered Off-Broadway at the Public Theater in 2001, then transferring to Broadway in 2002.
This show earned the Tony Award for Best Special Theatrical Event. Directed by George C. Wolfe and with a book by John Lahr (or rather the technical credits are Constructed by John Lahr, and Reconstructed by Elaine Stritch), the cabaret show then toured to London's Old Vic Theatre, and it was also filmed for a TV documentary.
Subject Of A 2014 Documentary Film
Furthermore, Stritch was the subject of a 2014 documentary film entitled Elaine Stritch: Shoot Me, which received a 98% rating on Rotten Tomatoes and includes interviews with her friends such as Alec Baldwin, Tina Fey, James Gandolfini, Cherry Jones, Nathan Lane, Harold Prince, John Turturro, and George C. Wolfe.
Personal Life Off Broadway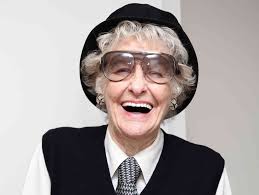 Stritch was candid about her long struggle with alcoholism. In the beginning of her career, this gave her credit as a woman who could challenge a man at anything, even drinking, but as the years progressed she admitted it as a problem, and supposed it as a cause for her later onset of diabetes.
She began to drink at age 14 in order to overcome stage fright, but her drinking got worse after her husband's passing.
Love and Romance
As recounted in her cabaret show, Stritch has had romances over the years with Marlon Brando, Gig Young, and Ben Gazzara, and was married for a short time to John Bay, until his death in 1982.
In the final years of her life, she retired to her home state of Michigan. She died in her sleep in her home in Birmingham at the age of 89. Upon news of her passing, not only did Broadway dim their lights, but countless obituaries surfaced from many individuals – some very renowned – who loved her very dearly.
Discount Broadway Tickets
---
---