Box Office Dips over July 4th Holiday Weekend
The July 4th Holiday Was A Slow Week For Broadway Box Office. Hello, Dolly! With Donna Murphy In The Lead For All Eight Performances Saw A Major Decline.
---
As Fireworks Soared, Broadway Box Office Took A Fall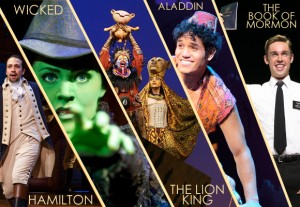 In the week ending July 2, 2017, there were 32 shows running on Broadway. Due in part to slow sales over the weekend leading up to Independence Day, the collective box office gross for all shows for that week went down by $1,771,167 from the week before.
In comparison to the week prior, which had a collective gross of $33,736,978 from these same shows, this past week had a collective weekly gross of $31,965,811, which averages out to $998,932 per show, down from a $1,054,281 per show average the previous week.
Audience Decreases Across The Industry
Across the industry, the average percentage reached of gross potential was 74.29%, and the audiences were filled up to 88.96% on average, down from an average audience capacity of 90.60% in the week prior. While the actual July 4th holiday took place on the Tuesday following, the weekend was full of fireworks and festivities as well, which superseded the option to attend a Broadway show.
Furthermore, many locals skipped town for the long 4-day weekend, taking advantage of the chance to leave the city for the extended holiday. Nevertheless, The Lion King saw the largest increase of any show, going up by $277,776 to reach a weekly gross of $2,423,941, but that is because it added a ninth performance, so the higher weekly gross amounted to a lower percentage reached of gross potential of 98.5%.
Small Increases At The Box Office
The next biggest increase was a slight uptick for 1984, which increased by $83,861 to reach a weekly gross of $421,364, or 54.4% of gross potential. In addition, The Little Foxes increased by $83,604 in its final week, to reach a final weekly gross of $609,488, or 71.8% of gross potential. Furthermore, Present Laughter went up by $54,946 in its final weekly, bringing its final weekly gross to $910,174, or 68.7% of gross potential.
"Hello, Dolly!" Saw Major Decline With The Departure Of Bette Midler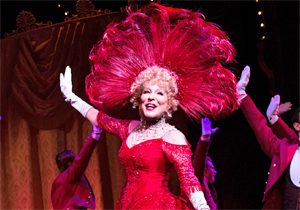 The weekly grosses for Hello, Dolly! have been extraordinary ever since the show began performances on March 15, 2017, with record-breaking advances due to the star power of Bette Midler.
This assumption that the incredible box office was due to the presence of Ms. Midler has now been verified. This past week, Bette took the week off in a previously announced vacation, and the role was taken over by Donna Murphy.
Donna Murphy With Strong Performances
Murphy has been playing the lead part on Tuesday nights since the run began, but this was the first week in which she starred in all eight performances. The difference in box office was impossible to ignore. This past week, Hello, Dolly! saw a decrease in ticket sales of $1,368,878 compared to the previous week, bringing the weekly gross to $936,603, or 62.46% of gross potential. While Donna Murphy does have a certain pull with theatre fans, she is by no means as well known as Bette Midler.
Rest assured that Bette Midler will be returning to the show, but her eventual departure is inevitable. While the combination of Midler and Murphy was a strong sell, a full-time Murphy bill is clearly not as robust. Nevertheless, the show has been selling so extraordinarily well that the producers may decide to take the risk of a replacement star once Midler leaves for good, but she may need to be a bigger name than Donna Murphy.