Ayad Akhtar's "Junk" Earns Mixed to Positive Reviews on Broadway
Junk Opened At Lincoln Center'S Vivian Beaumont Theatre To Mixed To Positive Reviews, And Box Office Remains Middle Of The Road.
---
Playwright Behind "Disgraced" Tackles Wall Street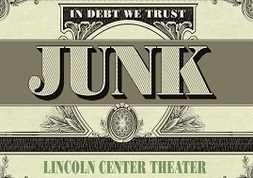 On November 2, 2017, Junk opened at Lincoln Center's Vivian Beaumont Theatre, where it had been running in previews since October 5, 2017.
Directed by Doug Hughes (The Father, Outside Mullingar, The Big Knife, An Enemy of the People, Born Yesterday, Elling), the play boasts a large ensemble cast including Steven Pasquale (The Bridges of Madison County, Reasons to be Pretty), Ito Aghayere (Broadway debut), Phillip James Brannon (Broadway debut), Tony Carlin (Six Degrees of Separation), Caroline Hewitt (The Front Page), Rick Holmes (The Visit), and Ted Koch (Elling), among many others.
Successful Career Of Ayad Akhtar
Junk marks the second Broadway production from the playwright, Ayad Akhtar, whose Disgraced played Broadway in 2013, when it was nominated for the Tony Award for Best Play, and also won the 2013 Pulitzer Prize for Drama. Beyond his theatrical works, Akhtar also wrote a novel called American Dervish, which was published in 2012, and which marks the first in a seven-book series Akhtar intends to write on the Muslim-American experience.
Nevertheless, unlike his previous works, Junk does not deal with Muslims; rather, it tackles the subject of the cutthroat Wall Street environment in the 1980s.
Critical Responses Range From Mixed To Positive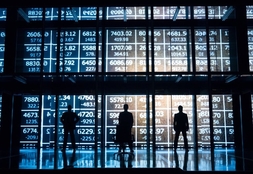 Upon the show's opening night, the reviews poured in, ranging from mixed to positive. Arguably the most prominent theatre critic, Ben Brantley from The New York Times, called it "the tidiest show on Broadway," remarking that Doug Hughes' direction is "bland," and comparing the show's crispness to a "conscientiously assembled spread sheet."
Therefore, while he praises Akhtar for his intelligence and focus, he ultimately finds the play to "numbingly safe." Other critics were more won over.
Skillful And Thrilling
Matt Windman from AM New York called the play "solid storytelling," remarking that it is comparable to many Wall Street themed films and television series to come out in recent years, but that this show stands out for its skillful integration of pacing, a large ensemble cast, and detailed plot mechanics. Adam Feldman from Time Out New York was also a fan, calling the play "trenchant" and praising it as a "fast-moving, broad-ranging, social thriller."
Meanwhile, Chris Jones from the Chicago Tribune was "sold" on the show, calling it "exciting, even though you already know how it ends." However, Barbara Schuler from Newsday was more in agreement with Brantley's lukewarm response, calling it "entertaining but predictable."
Box Office Is Far From A Sell Out
Over the course of the 3.5 weeks of reported box office figures thus far, the average percentage reached of gross potential for Junk has been 51.85%. With a top ticket price of $197.00, the average paid admission has been $74.93, and the audience has been filled up to an average of 83.95% of gross potential. The box office has been fairly consistent over the course of these weeks, fluctuating just between $530,185 in its first full week of performances, to $560,859 in the week ending October 29, 2017.
Now that generally positive reviews are out, it's possible there may be an uptick in ticket sales. However, the serious subject matter, lack of A-list cast, and non-musical nature of the play will still be impediments to the play's box office performance. It is presently scheduled for an open-ended run, and the box office in the coming weeks will determine how much longer the play will remain open.