Award-Winning Revival of "Present Laughter" Closes
Moritz Von Stuelpnagel's Production Of Noël Coward's Present Laughter Closed On July 2, 2017 Following A Revival Starring Kevin Kline As Garry Essendine.
---
Moritz Von Stuelpnagel Directed Kevin Kline In The Lead Role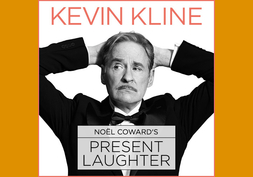 On July 2, 2017, Present Laughter concluded performances at the St. James Theatre. It had begun previews on March 10, 2017, ahead of an opening night on April 5, 2017. Upon closing, the revival had played a total of 129 performances, including previews.
Including an ill-fated 1958 production that only lasted six performances, Noël Coward's Present Laughter has now been produced on Broadway a total of six times, beginning with the premiere Broadway production in 1946.
Originally Debuted In Blackpool England
The play was written in 1939, and first staged in 1942 on tour in the United Kingdom, with the first-ever performance taking place in Blackpool in the northwest of England. In New York, the original 1946 Broadway cast starred Clifton Webb as Garry Essendine, a role that was originated by Noël Coward himself in England.
Other men to play that role over the years include Nigel Patrick, Simon Callow, Albert Finney, Ian McKellen, Donald Sinden, and Peter O'Toole. The recently shuttered revival of Present Laughter starred Kevin Kline in that same role. Kline is a well-known star of stage and screen; his Broadway credits include Cyrano de Bergerac, Henry IV, The Play What I Wrote, Ivanov, Bring in 'Da Noise, Bring in 'Da Funk, The Tempest, and many more.
Talented Cast
Starring opposite Kevin Kline was Kate Burton in the role of Liz Essendine, along with Kristine Nielsen as Monica Reed. This stellar cast was directed by Moritz von Stuelpnagel, who made his Broadway directorial debut with the 2015 production of Hand to God.
Tony Recognition And Box Office Reception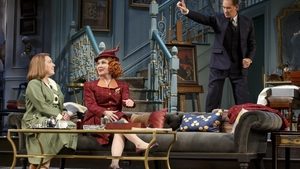 The 2017 revival of Present Laughter was nominated for three Tony Awards: those for Best Revival of a Play, which ended up going to August Wilson's Jitney, Best Costume Design of a Play, which ended up going to Lillian Hellman's The Little Foxes, and Best Performance by an Actor in a Leading Role in a Play, which Kevin Kline won for his performance in Present Laughter.
Despite excellent reviews and this awards recognition, the box office remained mediocre throughout the run.
Filmed By Broadway HD
Over the course of the engagement, the average percentage reached of gross potential amounted to just 58.81%, and the average paid admission was $90.41, with a top ticket price averaging to $327.94. The audience capacity across the run averaged to 77.28%. Still, this is not the end for this production of Present Laughter. Prior to closing on July 2, 2017, the evening performance on June 23, 2017 was filmed by BroadwayHD.
This on-demand, live streaming service captured this production before the end of its run, and it will be made available to the public for viewing later this year. BroadwayHD also partnered with Thirteen/WNET in filming the production. Other shows to have been filmed by BroadwayHD in recent years include Holiday Inn, She Loves Me, Long Day's Journey Into Night, Daddy Long Legs, On the Exhale, The Gabriels: Election Year in the Life of One Family, and If I Forget. Therefore, this lauded revival of Present Laughter will live on for years to come, and will therefore always be "present," even long after it has closed.