Annie Offers Tickets to People Who Adopt Shelter Dogs
Annie Offers Free Ticket Giveaway For The Entire Month Of October In Honor Of Adopt-A-Dog Month With Several Shelters Taking Part In The Promotion
---
"Annie" Offering Free Ticket Giveabout In Honor Of Adopt-A-Dog Month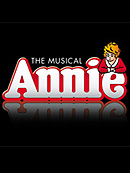 The beloved Broadway musical Annie, which is currently enjoying a revival on Broadway, is well known for being about the plucky orphan Annie who optimistically sings about "Tomorrow". But almost as well known is Annie's adorable dog Sandy, who is her loyal companion during her adventures in New York City.
Fittingly, Annie is now offering a free ticket giveaway throughout October in honor of Adopt-a-Dog Month. Anyone who decides to adopt a canine from one of the New York City animal shelters that is participating in the program will get a voucher that is good for two tickets to go see the current production of Annie on Broadway sometime during the month of November.
Several Shelters Are Taking Part
New York Animal Care & Control, The Humane Society of New York, Animal Haven, Sean Casey Animal Rescue, and Louie's Legacy are among the shelters taking part in Annie's free ticket offer for people who adopt dogs.
Annie, which is scheduled to end its Broadway run on January 5, 2014, is a big supporter of adopting pets, as evidenced by the fact that the show cast an actual shelter dog, Sunny, to play the part of the dog Sandy. Animal trainer Bill Berloni trained Sunny, who was chosen from a Houston shelter during a nationwide search, to become a Broadway "actor".
Broadway Regulars Star In "Annie"
Annie features young actress Taylor Richardson in the title role and currently co-stars Broadway regular Faith Prince as Miss Hannigan and Anthony Warlow as Daddy Warbucks. Clarke Thorell, J. Elaine Marcos, and Jenni Barber also star in the production.
Written by Charles Strouse, Martin Charnin, and Thomas Meehan, Annie won several Tony Awards in 1977 during its original Broadway run. The Adopt-a-Dog free ticket giveaway goes through October 31 while supplies last. Visit AnnietheMusical.com for more information about Annie the musical.