"American Psycho" Musical Slashes onto Broadway
American Psycho Began Previews At The Gerald Schoenfeld Theatre Starring Benjamin Walker In A Production Directed By Rupert Goold.
---
Musical Adaptation Of Controversial Bret Easton Ellis Novel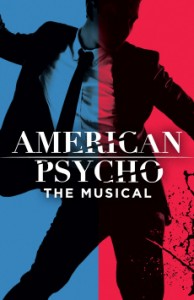 American Psycho first appeared as a novel in 1991, written by Bret Easton Ellis. It took the literary world by storm with its controversial portrayal of a Wall Street businessman who is secretly a sociopath, murdering women and imbibing drugs as easily as he jives to 80s pop music.
The book was so controversial, in fact, that major publisher Simon & Schuster chose to withdraw their participation in its publication last minute, and Vintage Books stepped in to release the book. It was not even released in hardcover until 2012, although it is customary for books to be released in hardcover even before they are sold as paperbacks.
"American Psycho" Classic Favorite With Excellent Reviews
By that point, it had become a classic, with the severe violence portrayed in the book understood as a critique on society, similar to A Clockwork Orange. Solidifying its widespread recognition was the 2000 film adaption directed by Mary Harron, and starring Christian Bale as the deadly sociopath Patrick Bateman.
The film premiered at the Sundance Film Festival, where it received excellent reviews as well as an NC-17 rating. In December 2013, the long-gestating stage adaptation began previews at the Almeida Theatre in London. After receiving positive reviews, the decision was made to bring the show to Broadway.
Duncan Sheik Scores The Book By Roberto Aguirre-Sacasa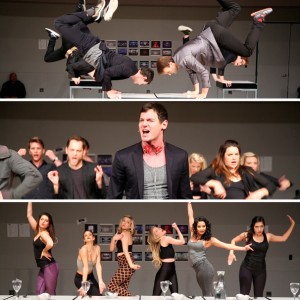 The creative team behind American Psycho has quite a pedigree. The music and lyrics were written by Duncan Sheik, who is best known for writing and orchestrating the music for Spring Awakening, which premiered on Broadway in 2006 and recently enjoyed a revival co-produced by the Deaf West Theatre Company.
Meanwhile, the book is written by Roberto Aguirre-Sacasa, whose one other Broadway credit was the infamously gargantuan production of Spiderman: Turn Off the Dark. While the book of that musical was perhaps the least discussed element of its ill-fated production, Aguirre-Sacasa's participation in that extremely expensive musical is no small achievement.
Directed By Rupert Goold
American Psycho is directed by Rupert Goold, a British director who also helmed the London production, and whose previous Broadway directorial credits include King Charles III, Enron, and the 2008 production of Macbeth starring Patrick Stewart. The choreography is by Lynne Page, whose previous Broadway choreography credits include La Cage aux Folles and A Little Night Music, which were both also productions that had originated in London.
The lead role of Patrick Bateman is played by Benjamin Walker, who is best known for starring as the title role in the 2010-2011 production of Bloody Bloody Andrew Jackson, and who has also appeared on Broadway in Cat on a Hot Tin Roof, Les Liaisons Dangereuses, and Inherit the Wind.
Box Office Promising But Not Quite Spectacular
In its first partial week of four performances, American Psycho brought in $365,186, which represents 68.86% of its gross potential. With a top ticket price of $248.00, the average paid admission was $90.04, and the audience was filled up on average to 98.4% of its capacity.
Therefore, right out of the gate, significant interest was demonstrated for the show, although not top-price ticket paying interest. The show will have its official opening night on April 21, 2016, and is presently scheduled for an open-ended run.
Controversial Content Matter May Miss The Mark
It will be interesting to see if this show has legs on Broadway, both because its controversial subject matter may not quite jive with the average Broadway ticket buyer, who for marketing purposes is considered to be a 55-year-old female, and also because audiences may be getting tired of yet another musical adaptation from a film (and previously a novel).
While American Psycho alienated readers when it was first published due to its shocking subject matter, it may have the opposite effect today, which would be to disinterest audiences due to its overly familiar subject matter.