ABC TV to Air "Live" Broadcast Show of Disney's "The Little Mermaid"
ABC Television Network Announces Live Broadcast Of Disney's The Little Mermaid After Several Failed Attempts Following Its Broadway Run

---
The Little Mermaid Will Be Part Of Your (Television) World

On November 5th, 2019, ABC will officially join the pack of television networks airing live performances of Broadway musicals on their own TV network, with their own rendition of Disney's The Little Mermaid. The broadcast television network announced that Auli'i Cravalho, best known for voicing the titular character in Disney's 2016 animated film Moana, will star as Ariel in their live presentation of the classic story.

Other big names associated with the project include Grammy and Emmy award winning star Queen Latifah, who will play the story's main antagonist Ursula, as well as Jamaican reggae artist Shaggy, who will star as Ariel's crustaceous sidekick Sebastian. ABC's live production of The Little Mermaid plans to stand out from the other televised Broadway musicals by combining live performances of the show, with clips of the original film.

Unique musical score
The ABC television performance will also feature a unique musical score that combines songs from the 1989 film and its 2008 Broadway adaptation. The ABC live performance also serves as a precursor to Disney's recently announced live-action The Little Mermaid film which is speculated to come out in late 2021.
2nd Try For ABC's "Live" Little Mermaid Broadcast
ABC originally planned their live Little Mermaid production back in 2017, under the name The Wonderful World of Disney: The Little Mermaid. The network planned to air the special on October 3rd of that year, however this never came to fruition. It was reported that ABC had to "quietly postpone" the live musical due to budgetary constraints, although it is unclear what these monetary issues stemmed from.

Perhaps it could be due to the "cutting edge technology" the network claimed to be using to mesh the live performances with animated film footage, which does not come cheap. However, as ABC is now owned by Disney, many have become skeptical of these budgetary "constraints" as the network would not need to license the film from their own parent company.

Expect lavish sets
Regardless of the monetary controversy, ABC will be able to reuse much of the previously built materials, such as the amazing sets, for the upcoming rescheduled performance, which will likely help the network save some time and money this time around. ABC's The Little Mermaid may be the only live Broadway television performance in development during 2019, but it is far from the first performance of its kind.
Other TV Networks Previous Attempts At Live Broadway Show Broadcasts

NBC TV Networks Live Broadway Productions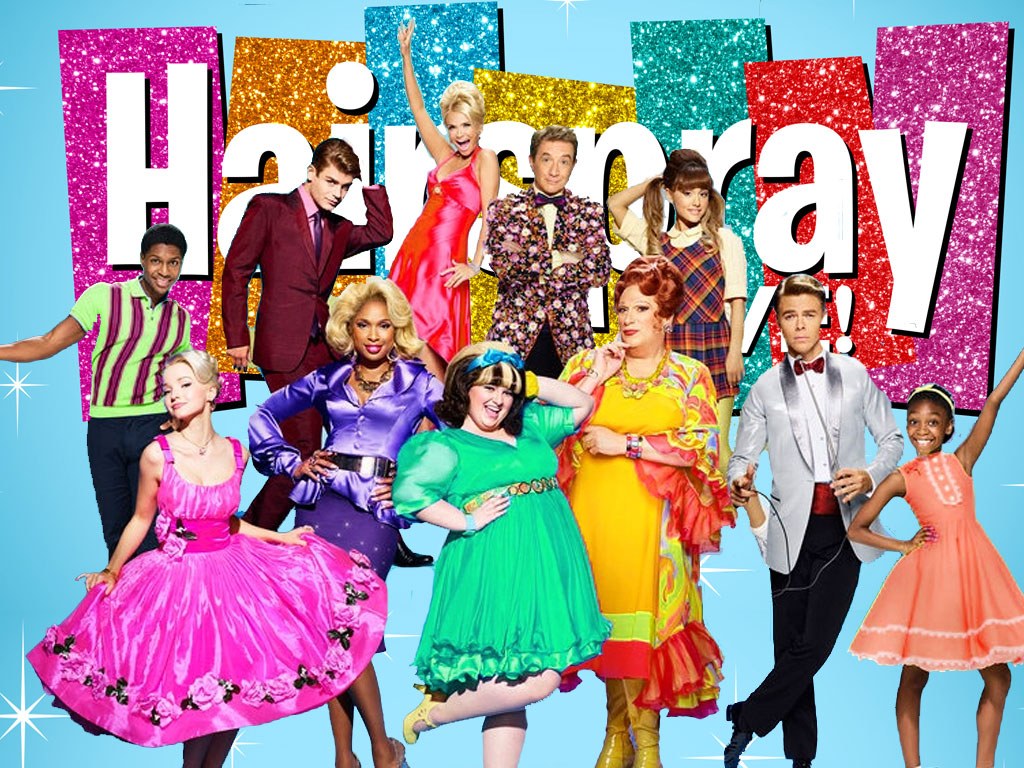 The long-time rival network NBC, is well known for releasing similar content on a pseudo-regular basis. In 2016, NBC aired a live version of the 2002 Broadway musical Hairspray, which went on to win three Primetime Emmy Awards, all for design. Two years later, NBC continued the trend by releasing a live reimagining of Andrew Lloyd Webber's 1970 rock opera, Jesus Christ Superstar, which was watched by nearly 10 million viewers the night it aired.
Fox TV Networks Live Broadway Productions Run Into Problems
In 2016, the Fox network aired a production of Grease, titled Grease: Live, which received a positive critical response and five Primetime Emmy Awards. The live show nearly met with disaster after one of the trolley cars hit a curb at high speed and nearly flipped over. Fox attempted to reignite the same live energy in early 2019 with a "live" rendition of the classic 1996 musical Rent, however things did not go as planned either.

During the Saturday dress rehearsal, Brennin Hunt, the actor who played Roger, broke his foot. This injury jeopardized the entire production leading Fox to air the taped dress rehearsal footage the next day, rather than a true live performance. While this was a difficult call and a rare set of circumstances, airing pre-taped footage contradicted the entire purpose of a live performance and caused the production to suffer critically and fans to feel duped.
CBS Have No Plans For Live Broadway Show Broadcasts
CBS may be the long-time home of the TONY Awards broadcast, but when it comes to actually doing a live Broadway show broadcast, the staid TV network is still stuck in its glory days in the 1990's and has no plans to develop a live Broadway show TV broadcast.
ABC Looks Forward to Broadway's "The Little Mermaid" being their Highest Rated Live TV Show For 2019
ABC's live rendition of The Little Mermaid has a great deal of potential when it comes to its critical and commercial response, but a lot can happen in the months leading up to its television debut. The cast and crew behind this new production are clearly looking at the past mistakes of previous live Broadway show broadcasts, and are trying to avoid them.