Hamilton on Broadway Ticket Guide
What the best ways to get Hamilton Tickets. This guide shows the many ways of obtaining Hamilton Tickets and how to avoid Hamilton ticket scams
---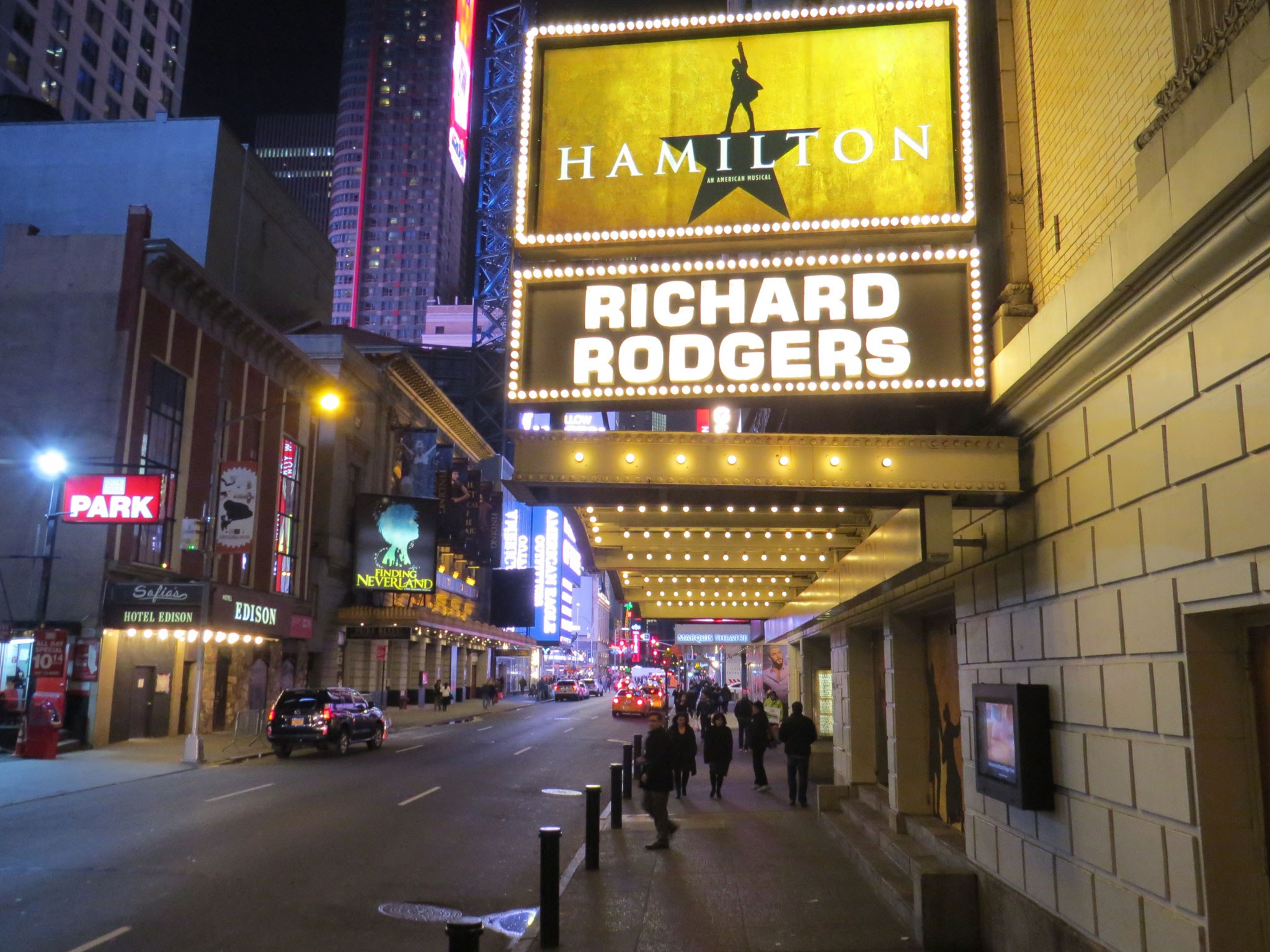 For eight shows a week and 1,319 seats per show, the runaway hit Hamilton performs at the Richard Rodgers theatre in NYC for six nights every week. There are many ways to get tickets to Hamilton on Broadway and as ticket prices span a wide range (from $10 for the popular lottery tickets, all the way to $5,000 for premium seats from a ticket broker) it is necessary to employ many ticket buying strategies to see Hamilton "not throw away his shot".
Hamilton Lottery Tickets Online
Price: $10 per ticket
Days In Advance: On the day of the show only

Details: The Hamilton online ticket lottery opens every morning before a performance. The lottery is free to enter, but winners must pay $10 per ticket within one hour of winning. Those who enter may request up to two tickets, and 46 tickets are given out every day. At its peak in 2016, over 100,000 people per day were applying for the online lottery, making the odds of winning it very small. If the entrant submits a name or birthday that does not correspond with a legal photo ID, they are disqualified at the door and their ticket is offered to the people on the physical ticket line.
Hamilton Lottery Tickets In Person
Price: $10 per ticket
Days In Advance: On the day of the show only

Details: In the past, people standing in line for in-person lottery tickets were treated to a performance by the Hamilton crew, but those days are now long gone. Now the in-person lotteries are few and far between, but the odds are stacked in your favor, given the relatively few people that turn up. Because the in-person lottery times are so unpredictable, the in-person lottery is best suited for locals who can show up on short notice. If you are not local to the New York City area, it is better to enter into the predictable online lottery instead, even though the odds are not great.
Ticket Broker Tickets
Price: $300 - $3,000+
Days In Advance: Close to the event or far in advance (always avoid the middle ground)

Details: With so many fake Hamilton tickets out there, the only decent Hamilton ticket source is Stubhub, which is like an ebay for ticket brokers( but surprisingly only has 2/5 stars on Yelp).Tickets bought from StubHub can be picked up at the company's "Last Minute Services" office in Times Square, delivered electronically in a PDF format or just mailed to you via USPS. Brokers must be approved to sell Hamilton tickets through stubhub, making fake tickets less of a worry. Stubhub has seen its own problems with fake Hamilton tickets being sold on their website in the past, which was very embarrassing for them. Because ticket prices are set by market demand, prices can skyrocket well into the thousands with greedy ticket brokers fanning the flames. The last show where Lin Manuel-Miranda appeared in the leading role of Alexander Hamilton sold for $24,000 for just one ticket of a pair of tickets in the premium seating section, but you can expect prices to be less than $400 for a good orchestra seat.
Regular Ticket Price
Price: $179 - $849
Days In Advance: Far in advance
Details: Even though Hamilton promotes its regular ticket prices, there does not seem to a point when there is always zero inventory available. It's akin to a closed gas station advertising the lowest price in town. The ticket broker price is often a better indicator of the fair market value (FMV), which means that the show actually loses money every time a secondary market ticket is sold for profit over face value. Regular tickets do become available for sale on Ticketmaster once a week, for a year in advance, but they never appear on the same night. This is to stop brokers from snagging all the tickets and allow regular people to get them. The London version of Hamilton is going paperless and is not allowing transferring of tickets, thus denying ticket brokers and in theory reducing the overall cost of tickets to the public, but this remains to be seen.
House Seats
Price: $177
Days In Advance: None required, but more notice provides better chance of availability

Details: If you are connected to the Broadway industry this will be your first stop. Famous people often use this method to get Hamilton tickets, including members of the press, high court judges and Hollywood movie celebrities. The seats are often in the middle of the Center Orchestra, and provide a clear, unobstructed view of the stage. There are usually only four seats offered as House Seats per show, making them highly desirable, though they are always priced around $177. Unfortunately, House Seats are requested from connections so often that it is extremely unlikely that the uncle of your friend's hairdresser will throw you a Hamilton ticket. Unless your connection knows you very well or you are a person of high importance, it is extremely difficult to get a House Seat. These seats are provided by Hamilton's press agent Sam Rudy.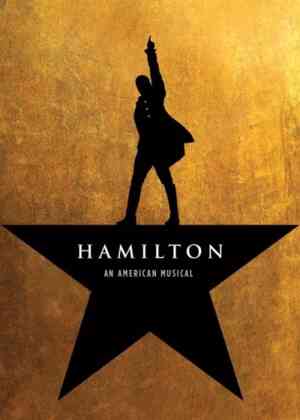 The Ticket Line Outside the Theatre
The Hamilton ticket line outside the theatre sells the four types of tickets listed below. The wait times for tickets can vary wildly from 4 hours to 3 Days, depending on the weather, ticket inventory availability, holidays and other factors. The line is operated 24 hours a day and all prospective buyers must remain on the line at all times, other than for bathroom and food breaks.
Cancellation Tickets:
Price: Face Value
Days In Advance: Up to 5 days
Details: Don't want to pay a ticket broker an exorbitant amount of money and could not snag regular price tickets for Hamilton? Join the cancellation ticket line, where cancellation tickets are sold when they become available. When a ticket-holder can no longer attend a performance, the Hamilton ticket is resold through the theater to those standing in line. House Seats are typically great seats, and are usually in the Center Orchestra.
Unsold House Seats:
Price: $177
Days In Advance: None required, but more notice provides better chance of availability
Details: If you do not have access to Broadway connections and cannot obtain House Seats, you're in luck. Unclaimed House Seats are given to the Hamilton box office and made purchasable to the general public. Unsold Hamilton House Seats are obtainable on the line outside of the Richard Rodgers theater. House Seats are generally unobstructed seats located in the middle of the Center Orchestra.
Standing Room Only:
Price: $40
Days In Advance: Day of Show Only
Details: Standing in the back of a theater for sometimes close to three hours may not sound appealing, but for Hamilton, it may very well be worth it. For a discounted price of $40, you can stand in a designated area and watch the entire show while on your feet. SRO seats do not get to sit in regular seats in the event of an empty seat in the audience. This is due to the high value of regular price Hamilton tickets. SRO tickets are only sold on the cancellation line. Keep in mind that some Standing Room Only seats may be obstructed view.
Year In Advance Purchases and Future Date Cancellations:
For those who still wish to purchase Hamilton tickets at face value, tickets for a year in advance are sold in the line outside of the theater. If people on the physical line pass on the offer, the unsold tickets are then released online on Ticketmaster. This means that those who show up to purchase tickets in person get first dibs before the ticket brokers and their ticket buying bots get their hands on them. In addition, when the box office becomes aware that a ticket broker has bought more tickets than they are allowed, the tickets are cancelled and put back into the system and they are then offered to the people on the physical line. Any remaining Hamilton tickets are offered on Ticketmaster.