Charity Fundraiser Broadway Ticket Donation Requests
Free Charity Ticket Donation and Fundraiser Requests for Broadway Shows in New York City and How to Get Them
---
Getting Free Broadway Show Tickets For Your Fundraiser or Charity
A popular fundraising idea for charities and other non-profit entities in the New York City area, is to request free Broadway tickets from Broadway theaters and raffle them off to raise funds for a good cause.
Silent Auction, Tricky Tray, Silent Auction, Dutch Auction or Ticket Raffle
Sometimes the tickets would be used in a tricky tray, a silent auction, a Dutch auction or a raffle with the provider of the tickets getting an honorable mention in the charity's program in return.
Many Charity Requests, But Few Donations By Broadway Shows
This charitable act is a noble gesture, but often one that bears little fruit for all the parties involved. The first problem is that there are far too many worthwhile charities out there, there are far too many pleading letters and just too much competition between each of the charities for these lucrative, yet elusive, freebie Broadway tickets.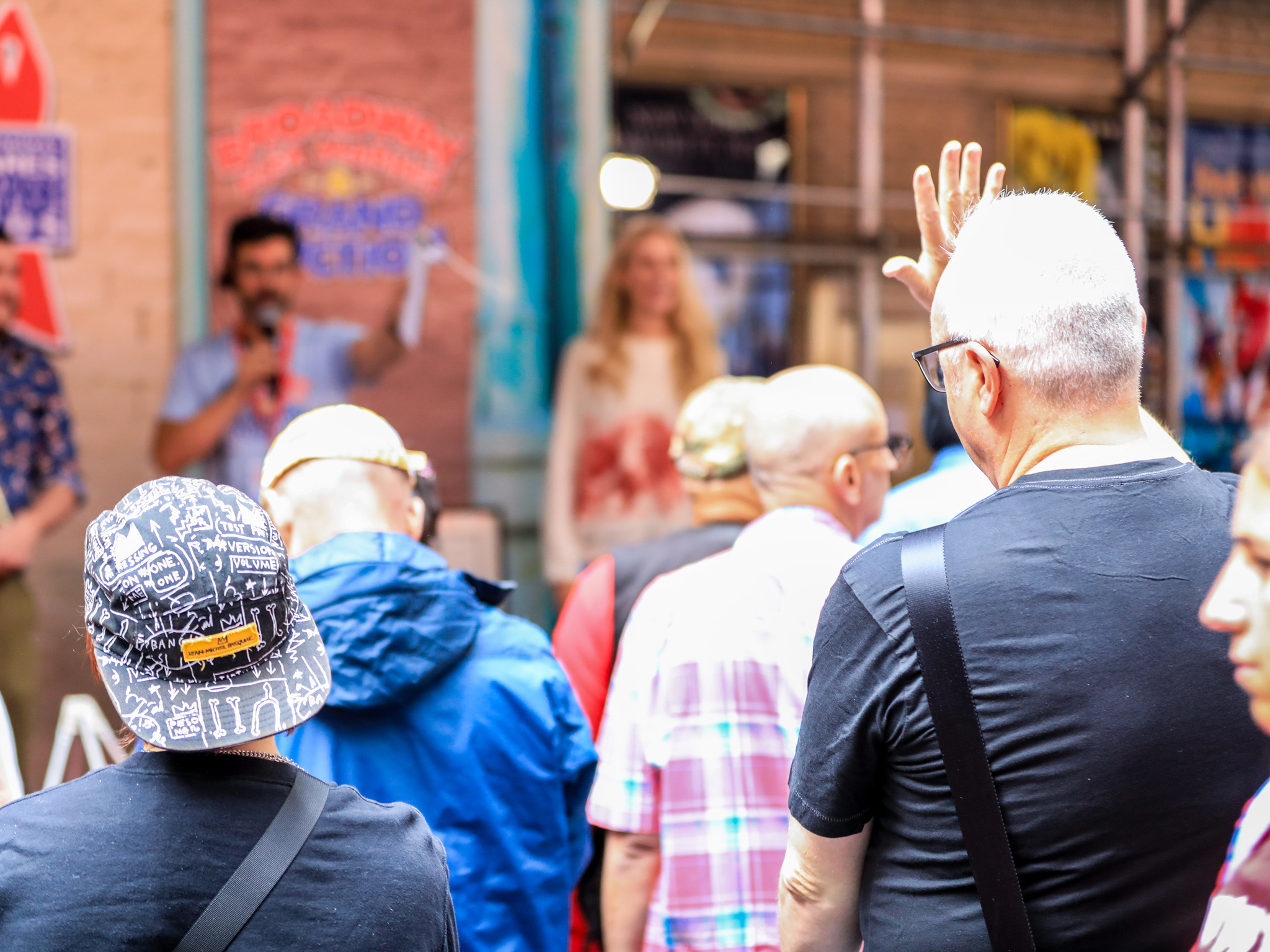 Giving Away Free Broadway Tickets Is A Hassle For Producers
Although Broadway show producers find that giving away Broadway tickets to charity can be both ethically rewarding and have a great public relations upside, it is also financially punishing for a show to do it.
The logistics of giving away free tickets can also be a tiresome burden, something that a show may not want to endure over the long term. Broadway show productions are very expensive to run and giving away free tickets only makes sense if the show has lots of excess ticket inventory (IE the show is not doing very well) or if the show is a huge success and wants to write off some of its profit gains in non-taxable charity donations.

If the show is not doing well, then it will close soon.
Middle Market Broadway Shows Are A Bad Bet
With the high cost of running a Broadway show, Broadway show producers may be stuck in the middle of the ticket sales spectrum and cannot easily afford to hand out free tickets to charities without it coming directly out of their own pocket.
The sweet spot is either top Broadway shows giving tickets away as tax write-offs or bottom Broadway shows trying to garner some interest and momentum in their show. All the shows in between will pass on giving donations. Even the shows at the ends of the spectrum get very little in return for the amount of work involved.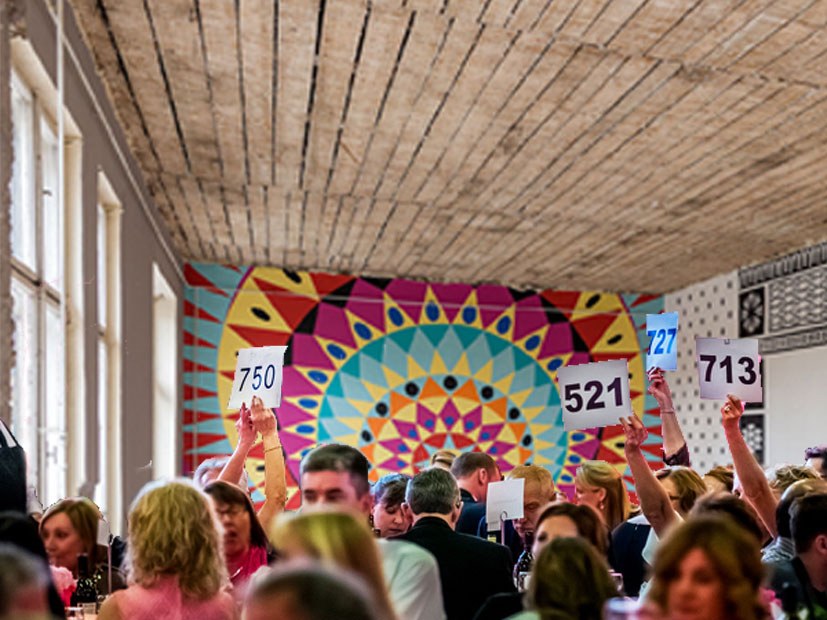 Broadway Traditionally Aligns With Only One Charity: Broadway Cares/Equity Fights AIDS
When producers do give out free tickets to charities, they tend to do it with a handful of charities they are already aligned with, most notably Broadway Cares/Equity Fights AIDS (BC/EFA).
Producers just cannot accommodate the multitudes of other charities out there who are requesting donations for their good causes. Frankly, given how few Broadway shows actually manage to attain that coveted smash-hit status, or even break even, you could say that most Broadway shows are charity cases themselves. Most Broadway shows are actually money-losing ventures, just ask anyone who has invested in a Broadway show.
Broadway Shows Are Often Loss-Makers Themselves
Any charity asking for free tickets from a show should actually be asking about how to donate food and money to the show production itself, as most artists and show producers are often seen eating Ramen noodles for breakfast, lunch and dinner and are often seen sleeping in the theatre as they cannot afford the sky-high rents of NYC.

Ironically, the Broadway shows that are huge hits (and that could actually afford to give away tickets for free) are sold out so far in advance that there are scarcely any tickets available to give away anyway, unless the producer holds back some extra tickets specifically for this task. Even to that extent, the value of the tickets are so high that the show investors often complain if the show gives away any tickets to any other charity than the ones that the Broadway industry is already aligned with.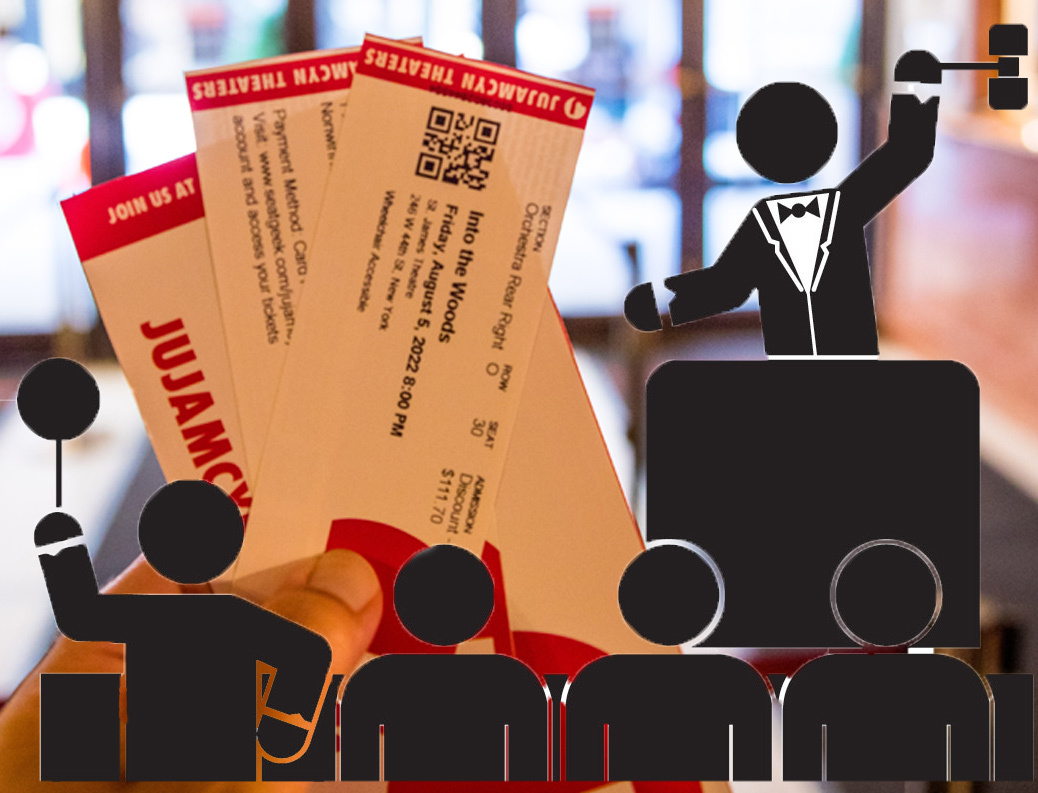 How Many Charity Tickets Requested Every Week?
Broadway show producers are besieged by free ticket requests every week from all kinds of charities asking for donations and after a while it becomes tedious work dealing with all the requests that they get. This is not their job. Broadway producers are supposed to be focused on running their show, not dealing with all the unpaid charity administration as there is no profit in it for them, or their investors.
Even the PR is not that good. The only benefit is a sense of doing good and giving back, bit there is a limit to where that becomes an encumbrance and that limit is reached very quickly. Of course the charity receiving them never sees it like that.
The Dreaded Donation Tax Form 8283

Charities now ask all ticket donors to fill out the tax form Form 8283 (Rev. December 2014). This document comes from the Department of the Treasury, Internal Revenue Service and covers "Non-cash Charitable Contributions".
Donors that were on the fence about giving away free tickets are now even less likely to give them away when they know they have to fill out tax forms that get sent to the IRS. No good deed goes unpunished by the IRS.

The Different Methods Of Distribution At The Event - Which Is Best?
If a charity is successful in getting some ticket donations, they will often use different methods to distribute their tickets and create revenue. One such format is the Chinese auction format, which is a combination of a raffle and an auction (Its also known as penny social, tricky tray or pick-a-prize).
Research indicates that it does not matter which particular method is used to raffle the tickets off, as all of these methods usually elicit about the same monetary return for the charity. What does matter is the quality of the buying experience and this is what people will ultimately pay for.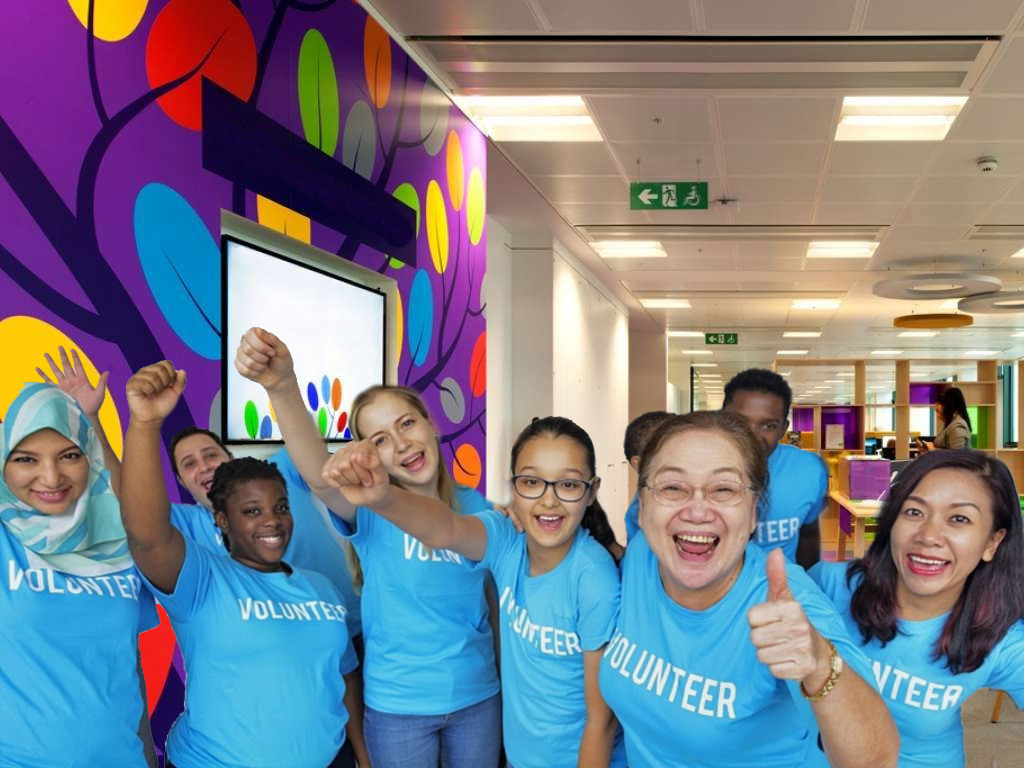 Recommendation for Volunteers, Fundraiser's and Charities Looking for Broadway Ticket Donations
Convincing a Broadway show producer to provide free tickets is hard enough, but part of the problem is a lack of creativity and thought on the part of the fundraiser's themselves. Seldom does a charity take the time to think through better solutions than just "Lets just ask everyone we can for free stuff and see what we can get".
We know it is a volunteer job, but the reality is that it is not a simple task that the volunteer has taken on and it will require some creative thinking to be successful. Perhaps the person who assigned someone to this role is at fault in the first place, because they know exactly how hard it is and that is why they gave the responsibility to someone else. They were the smart ones.
Better Solutions Than The Status Quo
A more successful approach that some charities have adopted is to actually buy some popular Broadway tickets well ahead of the date of their fundraiser and then auction them off at their event for a higher net amount. thus creating a profit for the charity.
They are essentially doing what a ticket broker does, This strategy has worked very well in the past with great orchestra seats to Book of Mormon or other "top 3" Broadway shows like Wicked and Hamilton. Anything less than a top 3 Broadway show introduces the risk that no-one will buy, or bid, on the tickets because the show is just not-that-hot when the auction event rolls around.
Lack of Value to Show Producer by Donating Tickets
A example of the lack of value that a Broadway show gets by giving out charity fundraiser tickets is that tickets garnered in this manner will often go unused, which annoys pretty much everyone on the production side. They did all this effort to give the tickets away for free and then the person who wins/buys the tickets fails to actually turn up. This leaves an empty seat, which producers really hate.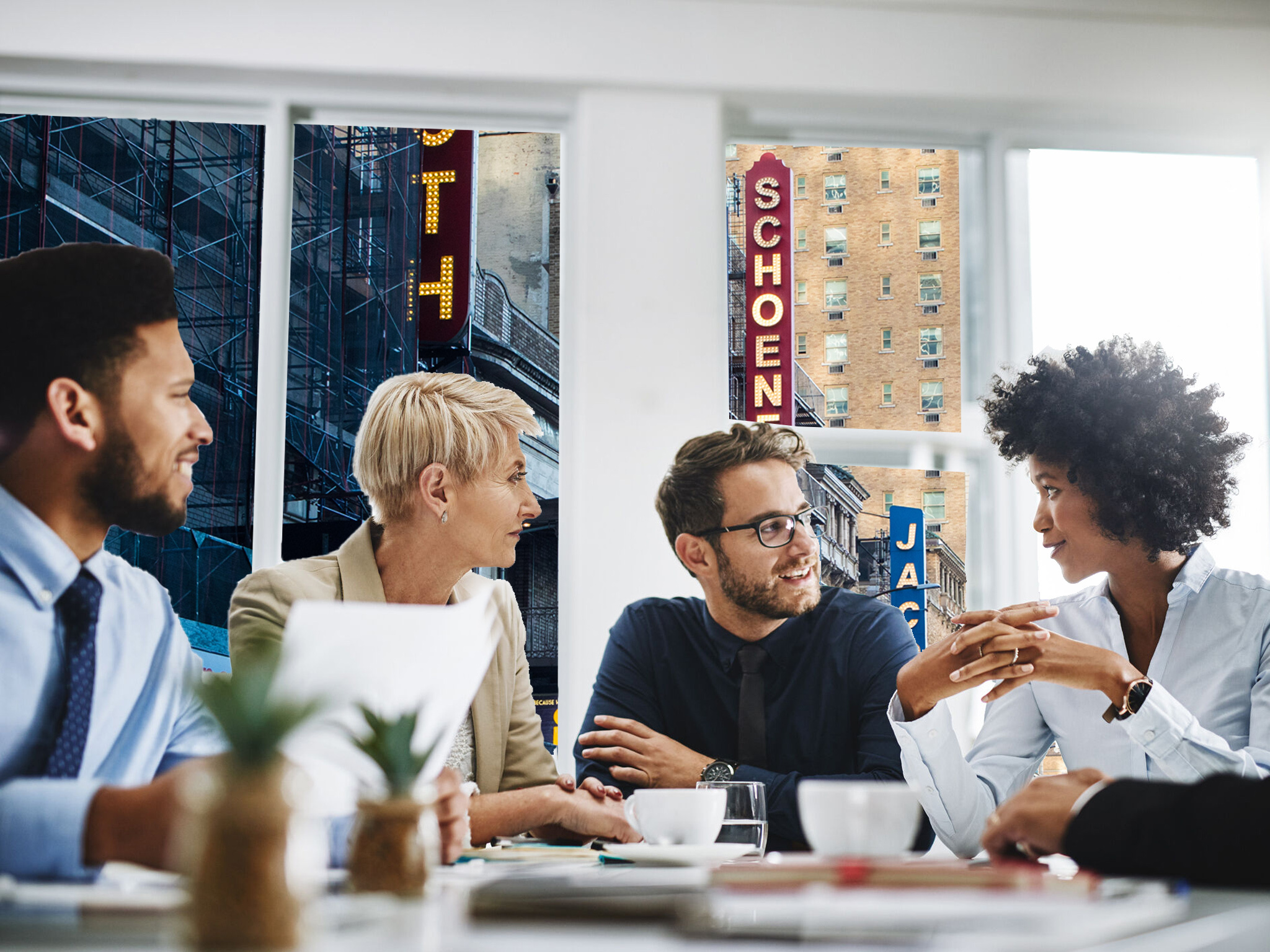 A Lousy Mention in the Charity Program
Broadway producers do not really care if they are being featured in the charity program that is circulated on the night at the charity event. Lets face it, no-one is reading that crappy program that they give out anyway, yet organizers think it is some great accolade. The word is out - its worthless.
If charity organizers want to appeal to Broadway show producers, then they are going to have to provide something of greater value than a line entry in a program that no-one-ever reads. It is probably better to save the trees and don't print the program at all. We could make suggestions here to help with the task, but isn't that exactly the role that you are supposed to be doing?
It seems that everyone who reads this article wants to get some impressive results, with a minimal amount of effort in this volunteer role, that often goes thankless. Maybe you did not ask for this job, but the reality is that you are now doing it, so either do it well or not at all.
It's your job to come up with creative solutions, so get to it!

Creative Ideas Have The Best Results
Most fundraisers will find that they have much better success when coming up with creative ideas.
Using personal contacts (who will be much more likely to take your plea to heart than a random stranger receiving a "To Whom It May Concern" letter), and, in some cases, a willingness to spend money in order to make money, may yield much better results than just blanketing the Broadway producers of New York City with generic requests for free tickets for your charity.
You must remember, a thousand other lazy fundraiser staff members have already blanketed the producers with ticket requests and they did not respond positively to them either. Some even contact us, thinking that we can help them too.
Its Time To Change The Tired Charity Approach
It is time for fundraisers to think outside the box and change their tired approach. You know what the task is, so now go and solve it with some creative thinking and some novel ideas, because your charity needs you!
Our mailman has just arrived with more charity ticket begging letters, now let's get the shredder ready.