Downtown Brooklyn TKTS Ticket Booth
---
TKTS Ticket Booth at Metrotech Center In Downtown Brooklyn

THIS TKTS LOCATION WAS CLOSED IN 2018 AND IS NOT CURRENTLY OPEN
Originally opened in 2008 by TDF, the MetroTech Center TKTS was closed closed on September 1, 2018.
This location was the poor cousin of the three other TKTS locations and never did the ticket business needed to justify its continuation
The best solution now is to purchase tickets in advance online at: Discount Broadway Tickets
Metrotech Center In Brooklyn TKTS Ticket Booth Address:
The Metrotech Center TKTS ticket booth was located at the street level at the MetroTech/Jay Street subway stop for the A, C and F trains.
At the corner of Jay Street and Willoughby Street.
TKTS Booth
381 Jay Street
Brooklyn, NY 11201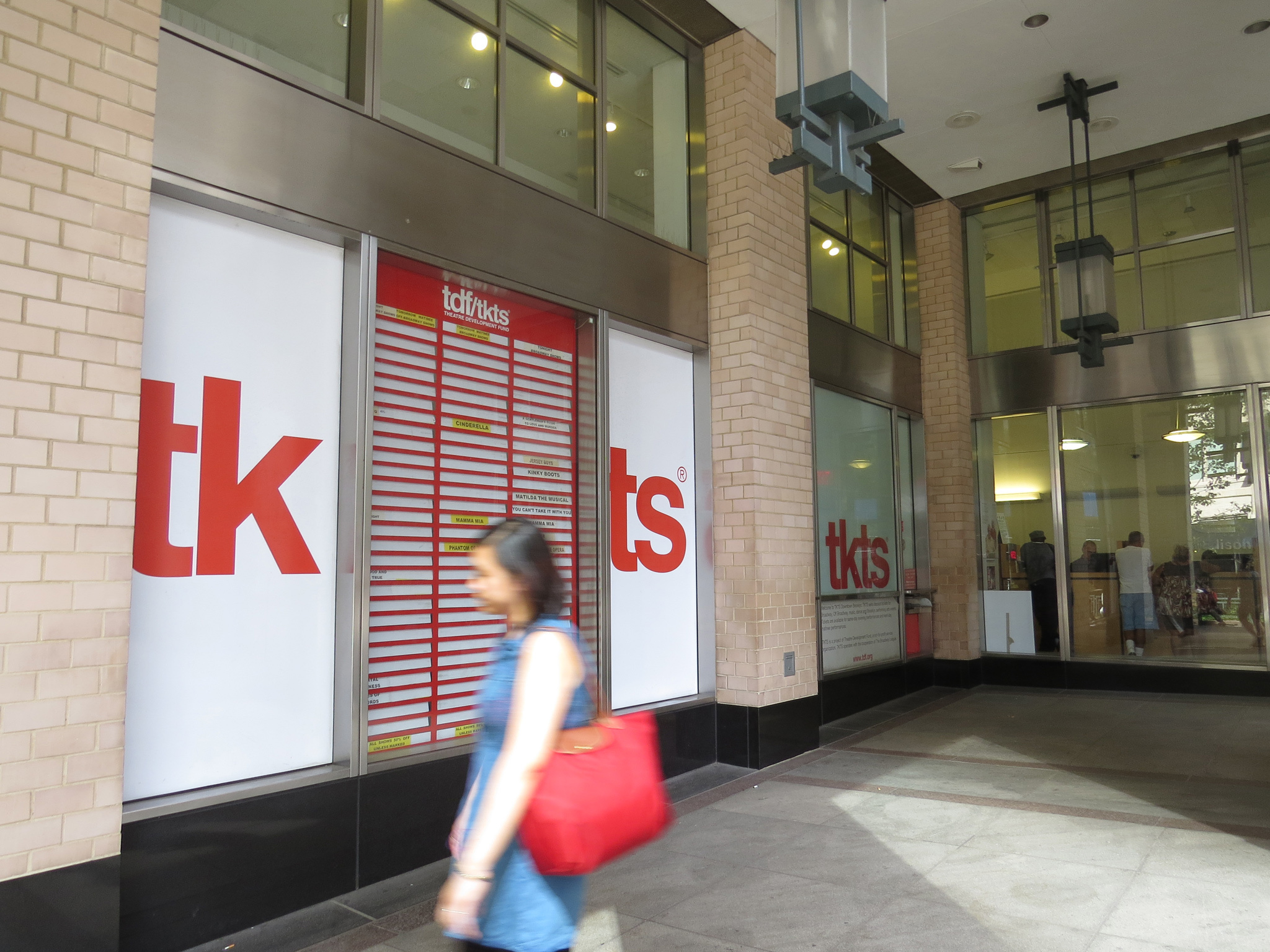 Ticket Booth Services At This Location:

Same-Day Discount Broadway Tickets
This is the primary reason most people are at the Downtown Brooklyn TKTS booth. This booth has the advantage of opening four hours before the Times Square location.

Next-Day Discount Matinee Tickets
What sets this TKTS booth apart from the Times Square location is the fact that you can purchase discounted tickets to the next day matinee shows on Broadway.

Full Price Tickets To Future Performances
You can purchase full-price tickets to future Broadway show performances at all the TKTS booth's including the one located at Downtown Brooklyn TKTS

Discount Tickets To Future Performances
To buy discount Broadway tickets in advance please visit the Discount Broadway Tickets Overview
The TKTS booth's do not sell discounted tickets to future performances, other than next day matinees that are sold at the Downtown Brooklyn TKTS booths.
TKTS Ticket Booth Hours: Downtown Brooklyn
For the Same-Day Evening and Next-Day Matinee Performances, the Downtown Brooklyn TKTS booth hours are:
Monday: 11:00am - 6:00pm
Tuesday: 11:00am - 6:00pm
Wednesday: 11:00am - 6:00pm
Thursday: 11:00am - 6:00pm
Friday: 11:00am - 6:00pm
Saturday: 11:00am - 6:00pm
Sunday: 11:00am - 4:00pm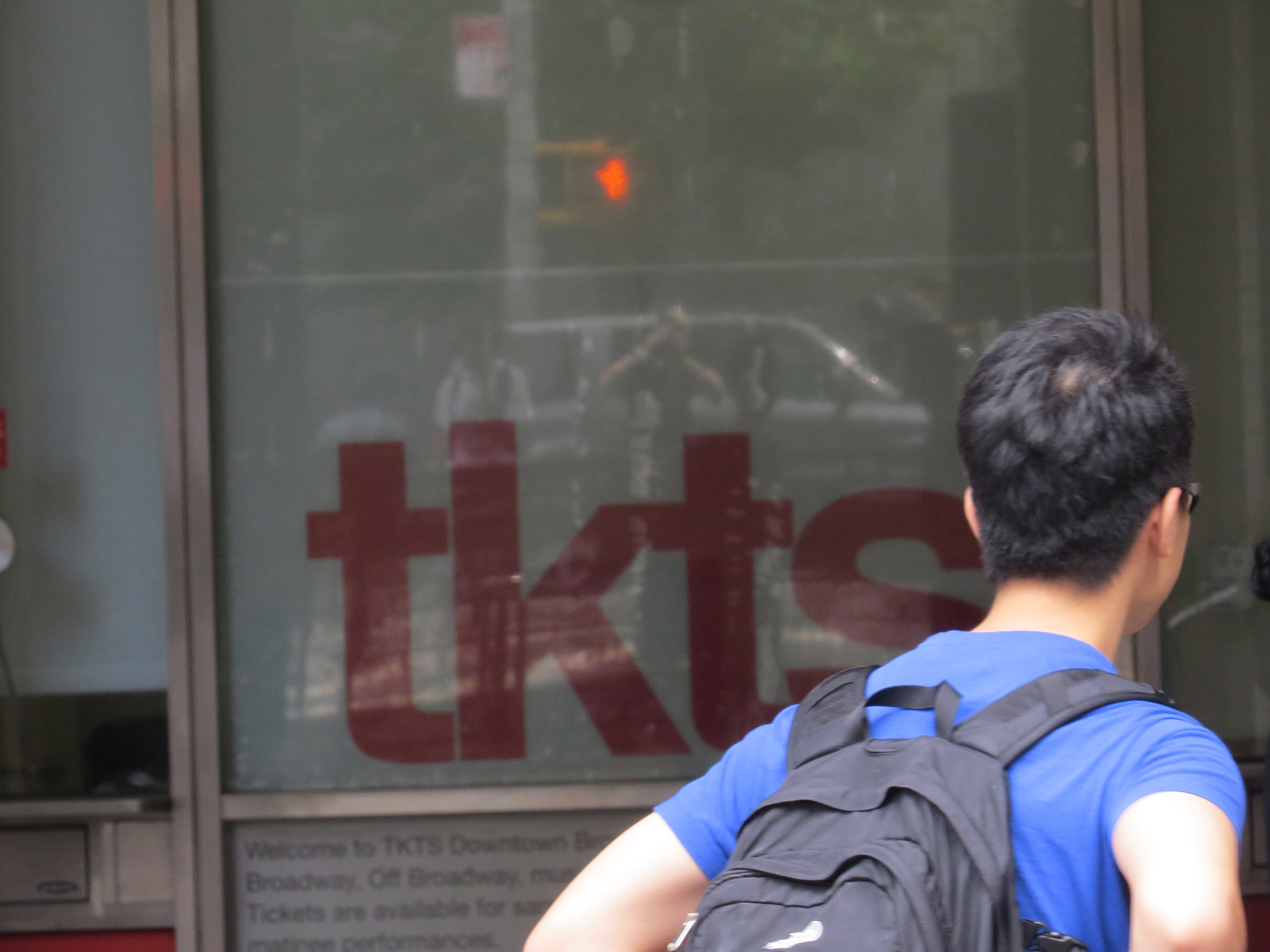 The Length Of The Lines At This Booth:
The Downtown Brooklyn TKTS location does not have long lines. They usually have only one ticket agent open, but the wait at this booth is rarely longer than 15 minutes. This booth opens much earlier than the Times Square location, so it is busier at its opening, with two agents on the ticket windows, but then calms down an hour later.
Downtown Brooklyn TKTS TKTS booth is the choice for Brooklyn locals and workers in the Metrotech Center and can take a subway or cab uptown to the Broadway theatre district.
Buying Tickets At The Downtown Brooklyn TKTS Booth
There is a purchase limit of six tickets per person at this TKTS booth. This is a per-person, per day limit, that is strictly enforce by the security guards that are stationed there. Often the security detail employed there can be heavy-handed.
Weather Considerations At This Booth
Depending on how long the line is (Usually its quite short at the Downtown Brooklyn TKTS booth) the line for this ticket booth is under a cover inside a lobby, so the the red shirt representatives will let you stand inside in extreme hot and cold weather.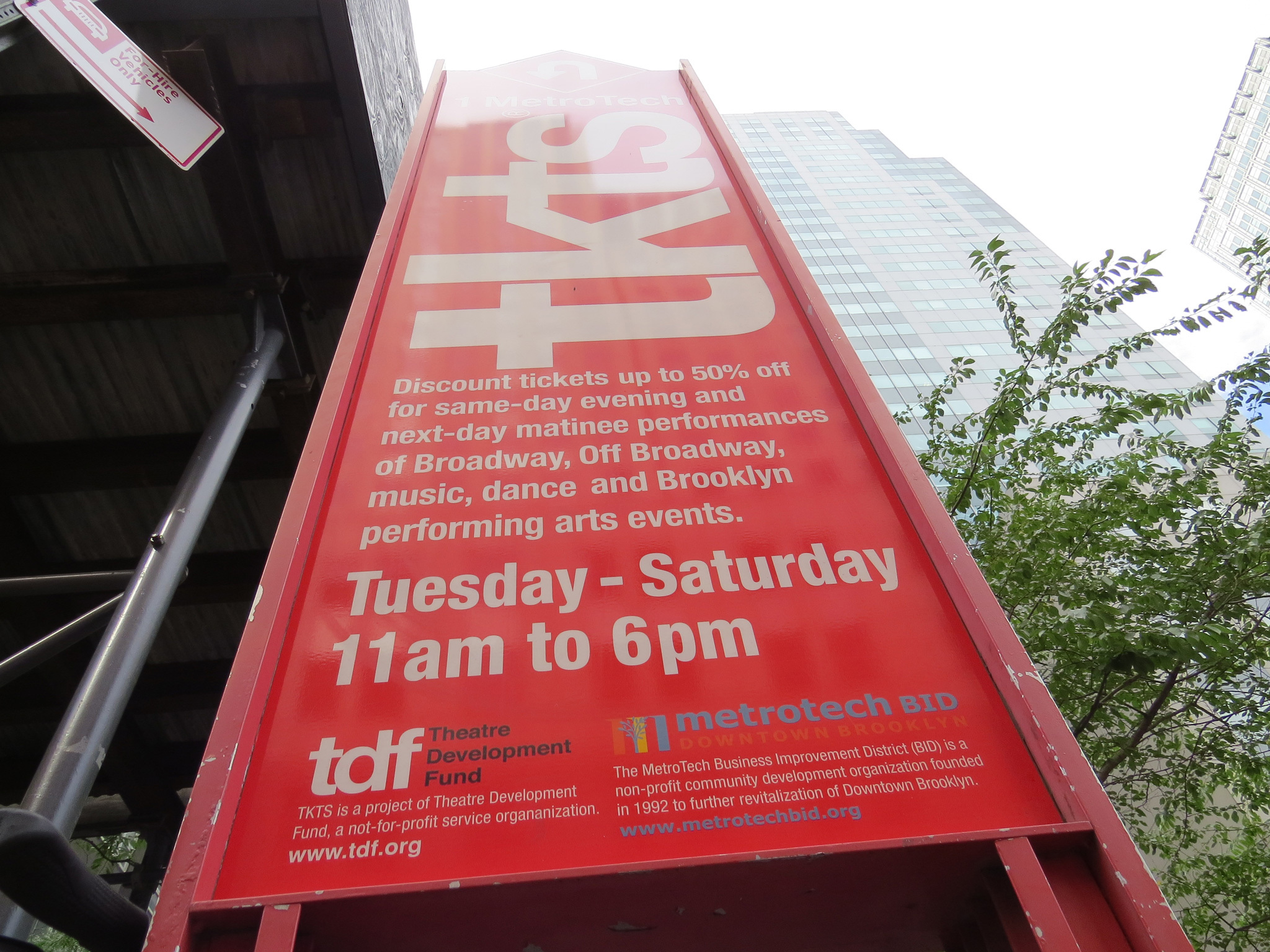 TDF Gift Certificates and Gift Cards

The Theatre Development Fund (TDF) sells gift certificates that you can use at any of the ticket booths in New York City.
The certificates can be used for same-day discount tickets, same-day full price tickets and future full-price tickets.TKTS gift certificates are available in denominations of $25, $50 and $100. You can order gift certificates by phone or in person at the booth. TDF Gift Certificates and Gift Cards

Order Gift Certificates By Phone:
Call 212-912-9770, ext. 374
Mastercard, Visa and American Express accepted.

Order Gift Certificates In Person:
Visit the Downtown Brooklyn TKTS booth at the Metrotech Center during normal hours of operation to purchase gift certificates and gift cards
Mastercard, Visa and American Express accepted at this booth for gift cards and gift certificates
Ticket Payment Options
The Downtown Brooklyn TKTS ticket booth now accepts the following forms of payment:

- Cash
- All Major Credit Cards - Mastercard, Visa & AMEX
- TDF Gift Certificates
- Travelers Checks

Recently the TKTS booth started accepting Bitcoin, as a service to the financial market clients and companies that are close by.

Discount Broadway Tickets
---
---