David H Koch Theatre
20 Lincoln Center, (63rd Street at Columbus Avenue), New York, NY 10023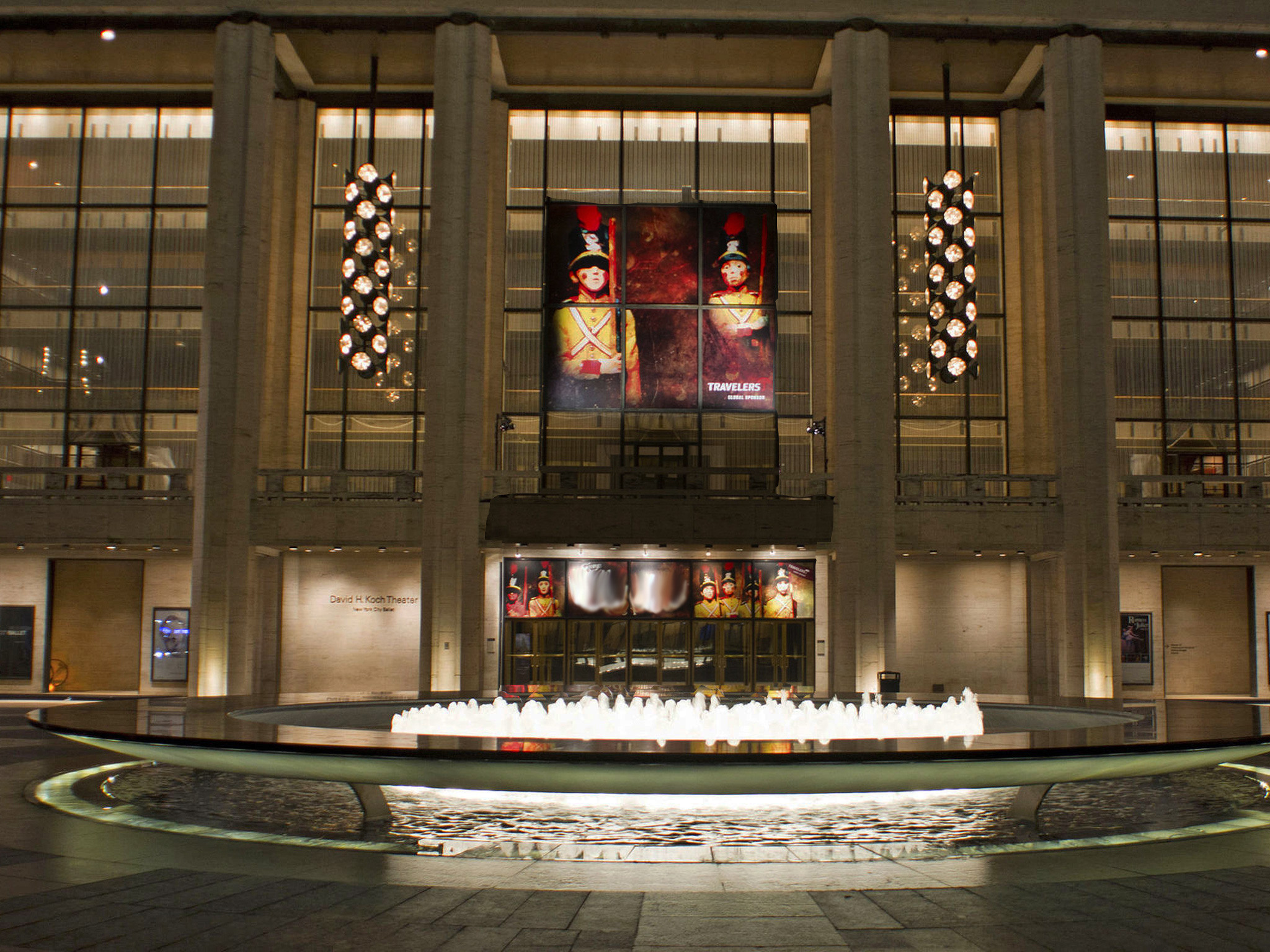 Directions:

You can hop on the A or C train towards 59th Street and Columbus Circle or the 1 train to 66th Street Lincoln Center and walk to 65th Street and Columbus Avenue. You can also get on the M104 bus to the Broadway and 63th Street bus stop.

Entrance:

The Lincoln Center complex stretches from 62nd to 65th Streets, between Amsterdam and Columbus Avenues.

The David H. Koch Theater is located in the heart of The Lincoln Center on the Upper West Side in New York City.

Box Office Hours:

Monday:

10:00AM - 7:30PM

Tuesday - Saturday:

10:00AM - 8:30PM

Sunday:

11:30AM - 7:30PM
The David H Koch Theater is a huge theater and has over 2500 seats in the auditorium. This being said, the best seats depend on what type of ballet is being shown. In the case of The Nutcracker, the best seats for the intricate first act are in the orchestra and the best seats for the larger chorus scenes are in the front of the first and second rings. Audio is good across the whole theatre as the large orchestra are literally seated in the orchestra section, way in front of the stage, so the music penetrates all areas of the theatre without a requirement for amplification.
David H Koch Theatre Seating Chart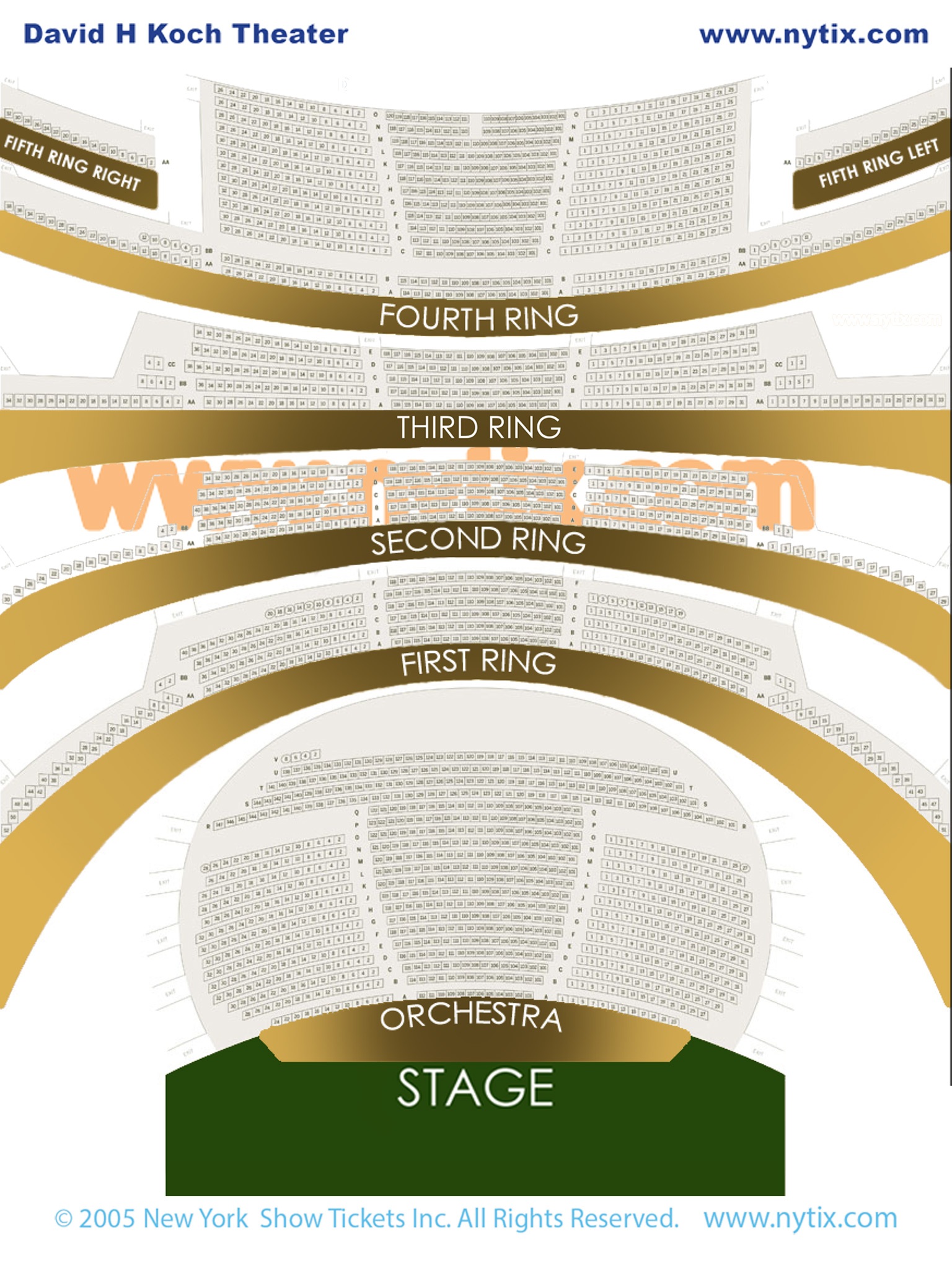 Parking for David H Koch Theatre
The closest parking garages for David H Koch Theatre are located at:
Icon Parking Systems

160 West 66th Street
New York, NY 10023
212-769-0134
The closest parking is not always the best as it often takes longer to park and retrieve your vehicle as fellow theatre goers have the same idea. A better choice of parking may be the second choice or further away by a couple of Avenues.
Additional Notes
Landlord: Lincoln Center Theater
Official Ticketer: Lincoln Center Theater
Elevator: Yes
Escalator: Yes
Disabled Access Notes:
A ramp leading to the theatre's lobby can be found at Columbus Ave and 63rd street underneath a canopy. Once in the lobby, wheelchair accessible elevators can be found to the right of the Box Office window. These will transport individuals from the Lobby to the orchestra level. Once one reaches the orchestra level, more elevators can be found on either side of the theatre to access all other levels.
No show scheduled to open at this theatre.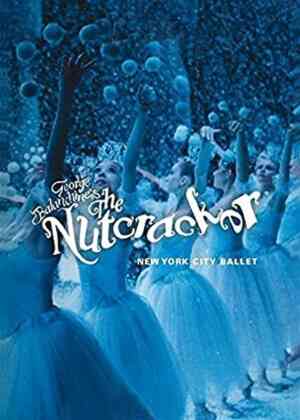 Opened: November 26, 2021

Show Closed: January 2, 2022
George Balanchine's The Nutcracker is a ballet that has become a NYC holiday tradition and is performed by the NYC Ballet every year during December.
…more
David H Koch Theatre History
Philip Johnson, an American architect who designed some of the most iconic buildings of the 20th century, designed the David H Koch theater in 1960, which was built in 1964 by the State of New York. Johnson is hailed as one of the great architects of all time and, died in 2005 at the age of 99. In addition to his amazing catalog of designs, Johnson is also remembered for two other, polar opposite, accolades. One being the most openly gay architect of the 20th Century and the other being his utter hatred of Jews and his support of the Nazi regime during the 2nd World War.
David H Koch Theatre Design
Designed by renowned architect Philip Johnson (known for his early success in the Museum of Modern Art in NYC) and opened April 23, 1964, the David H Koch Theatre at The Lincoln Center was built by NY State and is currently owned by the City of New York.