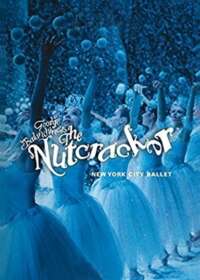 The Nutcracker at The Lincoln Center
Broadway Show Tickets: Show Closed No Longer Available
The Nutcracker at The Lincoln Center on Broadway: Show Is Now Closed
The Nutcracker at The Lincoln Center

Summary
Show Status: Closed

Genre: Holiday Show

The Nutcracker at The Lincoln Center is Act 1 is 49 minutes long and Act 2 is 41 minutes long long, including an intermission of 15 Minutes

9 Shows per week

Previews Began: November 26, 2021

Show Opened: November 26, 2021

Show Closed: January 2, 2022
George Balanchine's The Nutcracker is a ballet that has become a NYC holiday tradition and is performed by the NYC Ballet every year during December.
The Nutcracker at The Lincoln Center

on Broadway Background
The New York City Ballet's (NYCB) Nutcracker is a family favorite holiday show at the David H. Koch (pronounced coke) Theater at the Lincoln Center, and this years production promises to be no exception.
With George Balanchine's original choreography and Peter Ilyitch Tchaikovsky's music from 1892, this year's show promises to be another record-setting demonstration of the art of ballet for the masses.
The show's sales pitch is "Tchaikovsky's beloved melodies transport you to a magical world where mischievous mice besiege a battalion of toy soldiers, and an onstage blizzard leads to an enchanted Land of Sweets." But these words fail to capture the true nature of the show, which has long been a crowd favorite, steeped in tradition.
But the show is so much more than just this small sound-bite. Any patron can attest that this show appeals to people in many different ways, be it the score, the dance or the spectacle.

The audience at the Lincoln Center for this show is made up of an eclectic mix of local New Yorkers dressed to the nines in suits and evening dress, parents and children with their strollers and iPhones, and even tourists in jeans and t-shirts, trying to figure out where they are supposed to go -- a true melting pot of New York City all celebrating their love of New York Ballet and particularly George Balanchine's take on The Nutcracker.

What's
The Nutcracker at The Lincoln Center

Like?
The story can be a little confusing for the uninitiated given there are no actual words spoken during this show. Many people just sit back and enjoy the beautiful ballet and amazing sets one after the other.
For those who need to know the slightly irreverent story; its about a young girl, who's favorite Christmas toy the Nutcracker, comes alive. After everyone goes to bed, the evil mouse king and his minions reign supreme. After The Nutcracker defeats the evil Mouse King in battle, she is whisked away to a magical kingdom where she is joined by her prince and is entertained by various acts taken from all the corners of the globe.

Is
The Nutcracker at The Lincoln Center

Good for Kids?
The show is perfect for children. It's a bright and interesting timeless show performed by NYC ballet and the Lincoln Center Orchestra and it enthralls adults and children of all ages.
David H Koch Theatre
20 Lincoln Center
(63rd Street at Columbus Avenue)
New York, NY 10023
Entrance:
The Lincoln Center complex stretches from 62nd to 65th Streets, between Amsterdam and Columbus Avenues.
Theatre Information
The Nutcracker at The Lincoln Center Marquee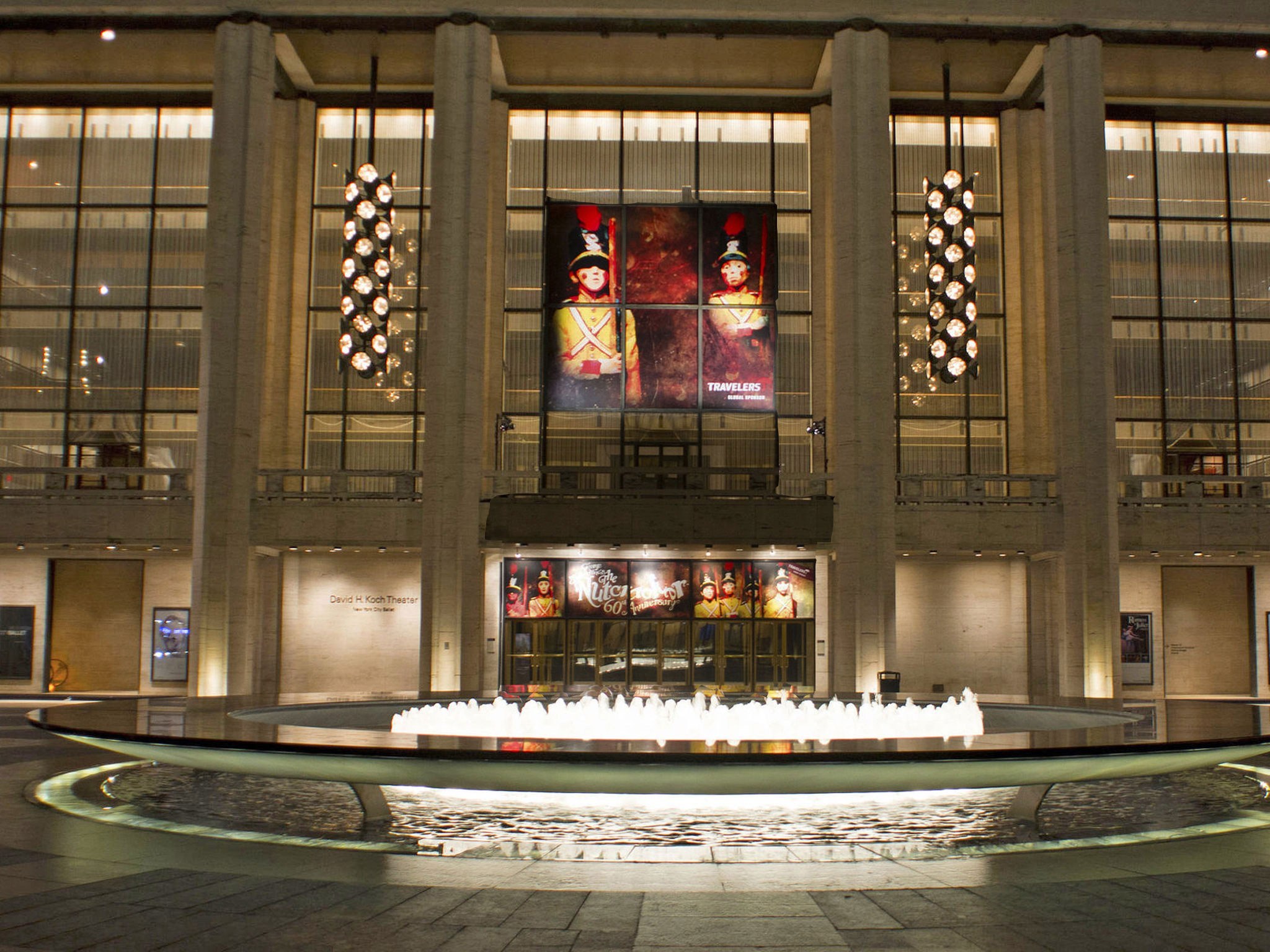 Herr Drosselmeier

Allen Peiffer
MarzipanGeorgina Pazcoguin

Erica Peraira
Hot Chocolate

Taylor Stanley
Mother Ginger

Harrison Coll
Frau and Stahlbaum

Gwyneth Muller
Frau and Stahlbaum

Adrian Danchig-Waring
Choreography

George Balanchine
Costumes

Barbara Karinska
Set Designer

Rouben Ter-Arutunian
Music

Peter Ilyitch Tchaikovsky
Director of Production

Marquerite Mehler
Technical Director

Perry Silvey
Resident Lighting Designer

Mark Stanley
Lighting Director

John Cuff
Stage Manager

Jacqueline Reid
Assistant Stage Manager

Nicole Mitchell
Assistant Stage Manager

Jenna Woods
Assistant Lighting Director

Katy Atwell
Assistant Technical Director

Alberto Ruiz
Director of Rehearsal Administration

Thomas A. Lemanski