Brooks Atkinson Theatre
256 West 47th Street, New York, NY 10019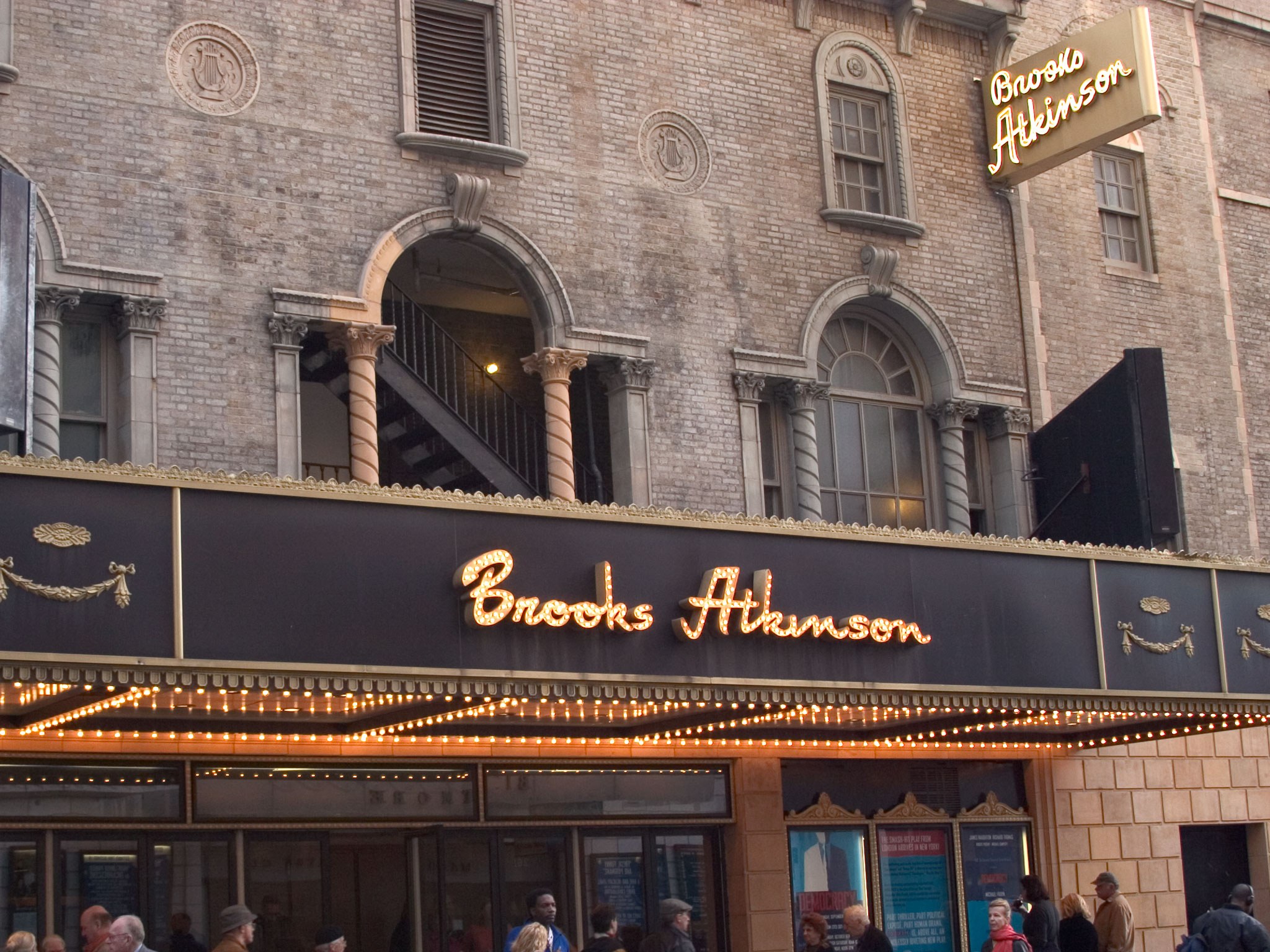 Directions:

By Subway, take the C/E to 50th Street, walk south on Eight Avenue and then turn left onto 47th Street. Or take the 1 to 50th Street, walk south on Broadway and then make a right onto 47th Street.

Entrance:

47th Street between Broadway and 8th Avenue

The Brooks Atkinson Theatre is located on the south side of 47th Street between Broadway and Eighth Avenue.

Box Office Hours:

Monday - Saturday:

10am - 8pm

Sunday:

12pm - 6pm
Steer clear of the side orchestra seats, which aren't very comfortable. Your best bet is the center orchestra or the front of the mezzanine. The box seats offer an extremely skewed view and are not recommended.
Brooks Atkinson Theatre Seating Chart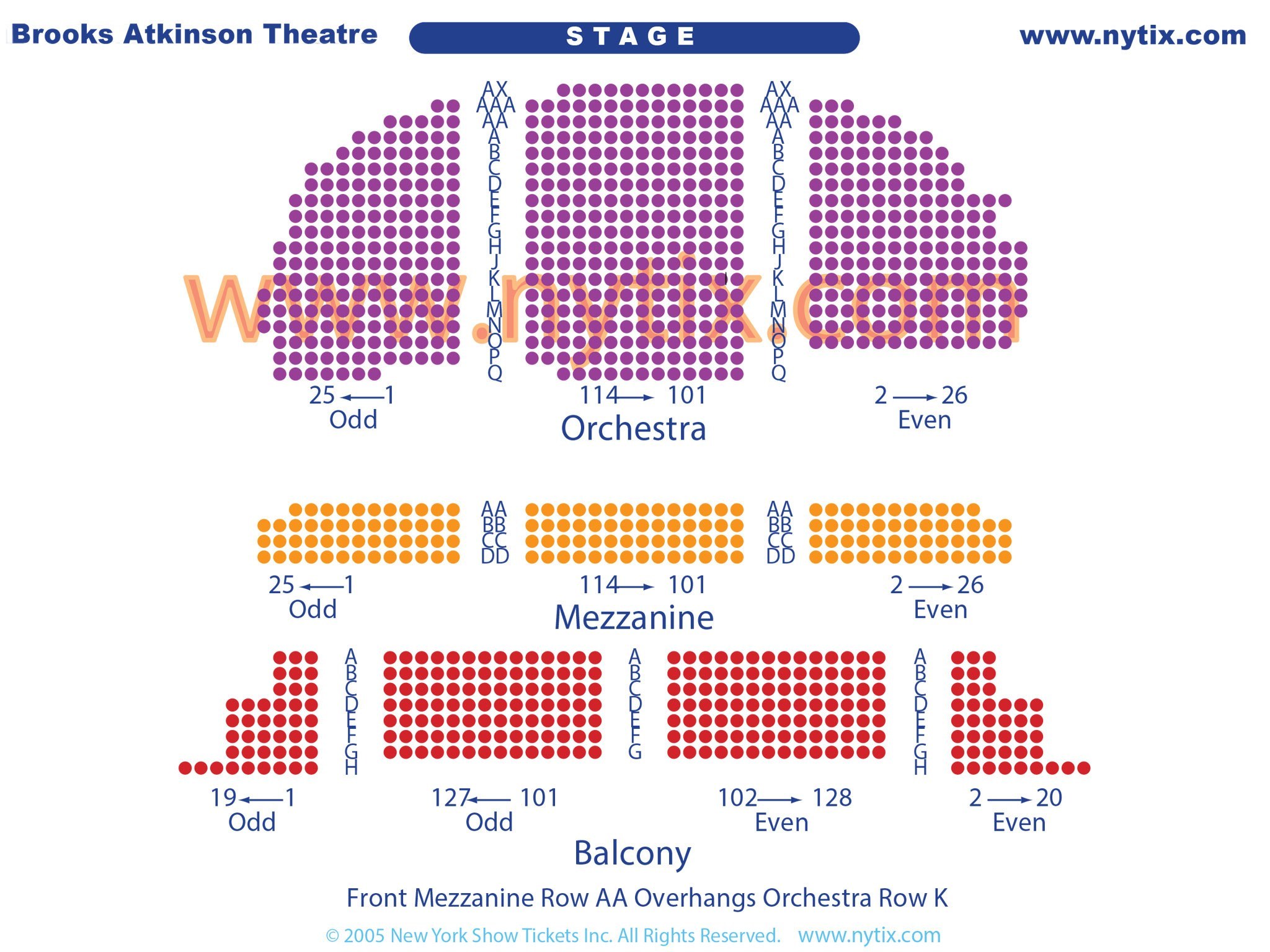 Parking for Brooks Atkinson Theatre
The closest parking garages for Brooks Atkinson Theatre are located at:
Quik Park Theater Lot

223 W 46th Street
New York, NY 10019
212-997-1636
ICON Alva 47 Parking

257 W 47th Street
New York, NY 10019
212-262-9778
The closest parking is not always the best as it often takes longer to park and retrieve your vehicle as fellow theatre goers have the same idea. A better choice of parking may be the second choice or further away by a couple of Avenues.
Additional Notes
Landlord: Nederlander Organization
Official Ticketer: Ticketmaster
Notes: Named for the renowned former New York Times drama critic.
Elevator: No
Escalator: No
Now Playing
Six The Musical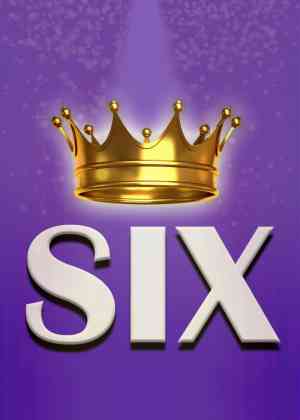 Opened: March 12, 2020

Show Closes: Open ended
Historically-based musical in which the six ex-wives of King Henry VIII of England form a pop music group and compete for who was treated worse by the King
…more
Get Discounted Tickets
Brooks Atkinson Theatre History
Long-time New York Times drama critic Brooks Atkinson had no more retired from his post when, in 1960, he suddenly came back to haunt Broadway again in the form of his own theater. The Brooks Atkinson Theatre was previously called the Mansfield, named for actor Richard Mansfield when it was built by Henry and Irwin Chanin in 1926. With just over 1,000 seats, the Brooks Atkinson Theatre tends to favor plays, but it also houses the occasional musical, particularly specialty shows by "personalities" (Victor Borge and Peter, Paul, and Mary, to name a few), and it even hosted a recent musical version of Jane Eyre. Versatile playwright Michael Frayn has had much of his work here, including the initial hit run of Noises Off and its successful 2001 revival, and, more recently, his drama Democracy. Like many theaters on the Great White Way, the Brooks Atkinson has spent some time dark and has also served as a television studio during its long history, but these days this popular theater is seldom empty.
Brooks Atkinson Theatre Design
The Brooks Atkinson Theatre, designed by Herbert J. Krapp, has a pleasant facade with interesting trim around the windows, but the beige brick looks a bit worn and eroded in places. Though the interior is attractive, from the restrooms to many of the seats, the Brooks Atkinson is noted for being small and cramped.