Ambassador Theatre
219 West 49th Street, New York, NY 10019
Ambassador Theatre Information, Shows and Tickets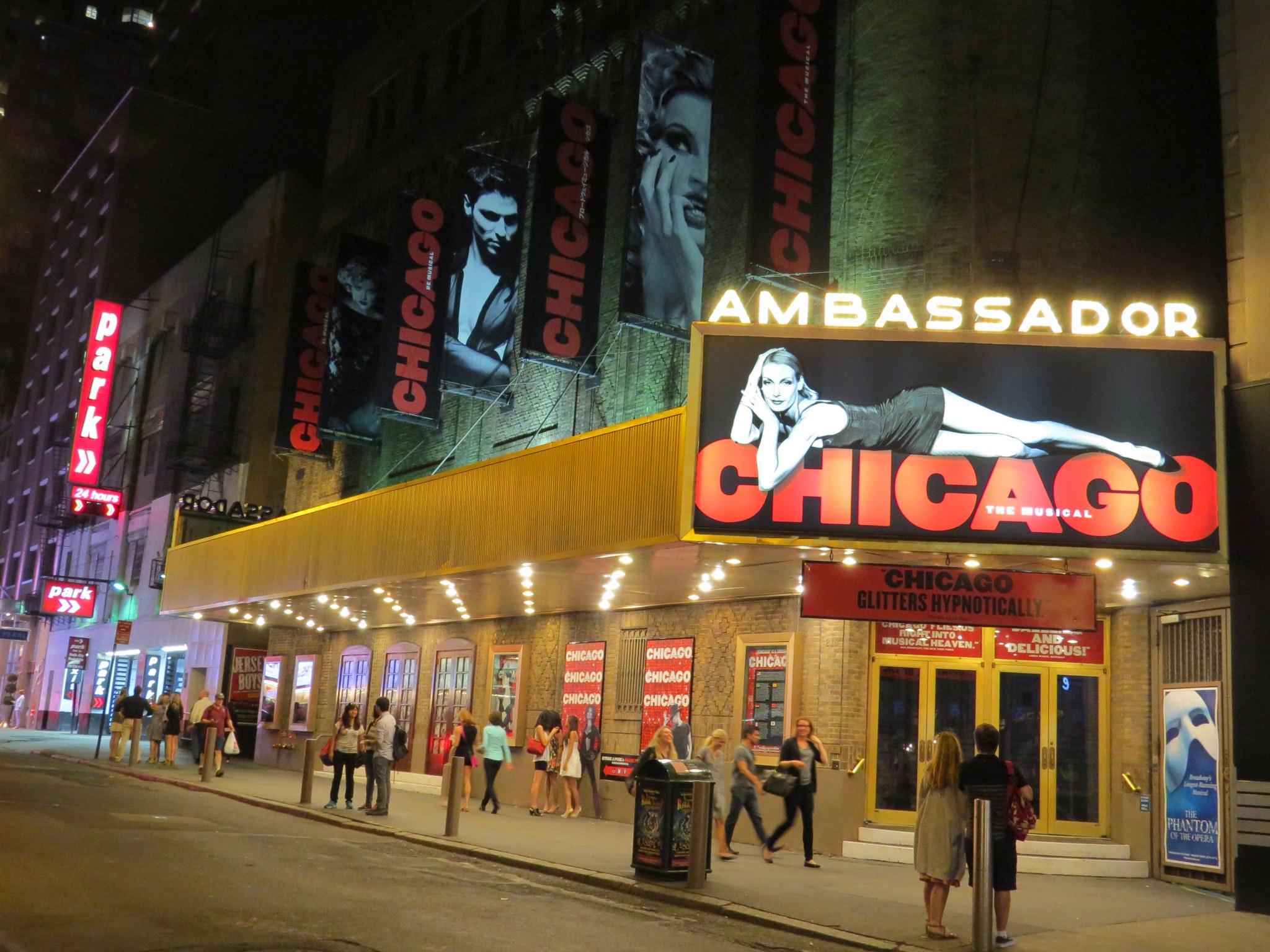 Directions:

By Subway, take the C/E to 50th Street, walk south on Eight Avenue and then turn left onto 49th Street. Or take the 1 train to 50th Street, walk south on Broadway and then make a right onto 49th Street. Or take the N/R to 49th Street and walk west.

Entrance:

49th Street, between 8th and Broadway

The Ambassador Theatre is located on the north side of 49th Street, between Broadway and Eighth Avenue.

Box Office Hours:

Monday - Saturday:

10am - 8pm

Sunday:

Noon - 6pm
The Ambassador Theatre has poor sight lines for side orchestra seats 13 through 30 and poor acoustics for rows J through P. The mezzanine is often a good bet, especially rows A through C and seats 100 through 128.
Ambassador Theatre Seating Chart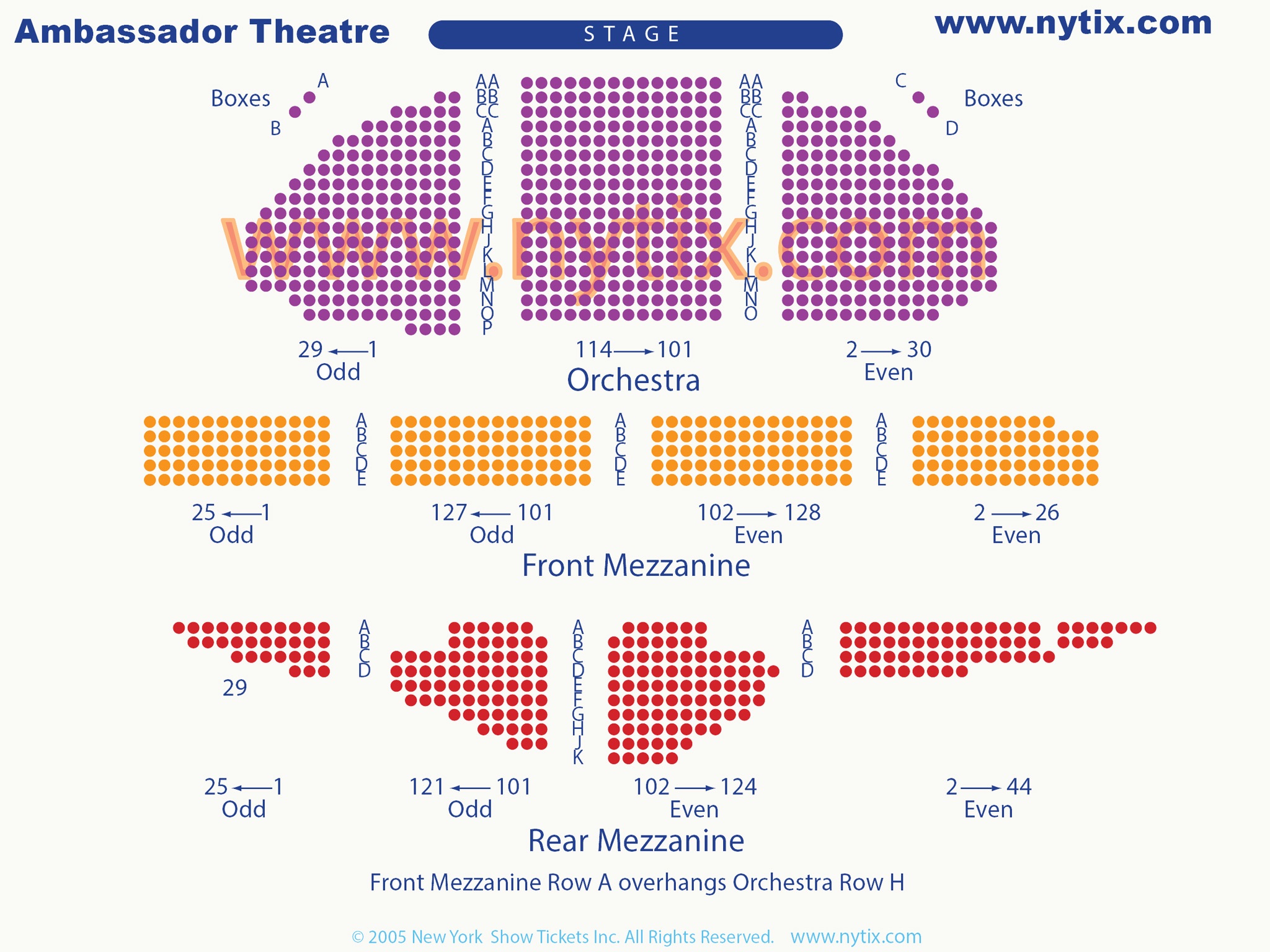 Parking for Ambassador Theatre
The closest parking garages for Ambassador Theatre are located at:
Zenith Parking Garage

254 West 49th Street
New York, NY 10019
212-581-8590
Redball Parking LLC

225 West 49th Street
New York, NY 10019
212-262-5450
The closest parking is not always the best as it often takes longer to park and retrieve your vehicle as fellow theatre goers have the same idea. A better choice of parking may be the second choice or further away by a couple of Avenues.
Additional Notes
Landlord: Shubert Organization
Official Ticketer: Telecharge
Notes:
A flexible Broadway theatre space, used for both plays and musicals.
Elevator: No
Escalator: No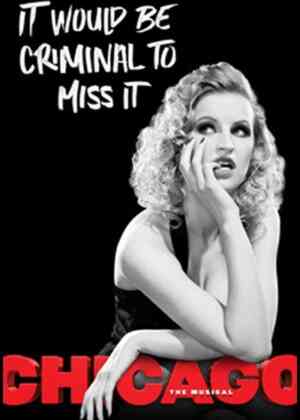 Previews Began: October 23, 1996

Opens: November 14, 1996

Show Closes: Open ended
Chicago is the sexy, sensational show that is set in its namesake city during the mid-1920's when the mob and liquor reigned supreme. The show is a timely satire on
…more
Get Tickets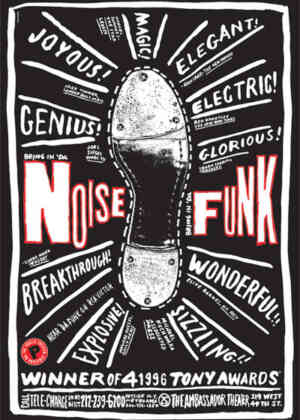 Opened: April 25, 1996

Show Closed: January 10, 1999
Innovative musical that tells the history of black men in America from slavery to present day, through the medium of tap dancing and bucket drumming.
…more
Ambassador Theatre History
The Ambassador Theatre opened in 1921 and has retained its name since that time, though records seem to indicate that for a very brief period following a 1980 renovation it was called the "New Ambassador Theatre." The house was built by the Shuberts, but that famous family of theater owners sold the Ambassador in 1935. From that point, the theater had many rocky years, notably a period in the late '30s and a lengthy stretch from the mid-'40s to mid-'50s when it ceased being a legitimate space. During that time, it was used for everything but drama, being utilized as a movie house and as a studio for radio and television broadcasts. But in 1956, the Shubert Organization bought the Ambassador Theatre back and refurbished it. Over the years such Broadway luminaries as Ethel Waters, Danny Kaye, and Rex Harrison have performed on this stage, and it was here that Kristin Chenoweth (Wicked) became a star in a revival of You're a Good Man, Charlie Brown.
Ambassador Theatre Design
Herbert Krapp, Broadway's busiest architect, built the Ambassador Theatre on a diagonal, making room for a theater where there really was none. Unfortunately, though, the wide stage that he designed makes for inferior sight lines on the extreme sides of the orchestra.
With approximately 1,100 seats, the Ambassador is a flexible space, adaptable for both plays and musicals. The theater has handsome wood doors, and a very attractive and intriguing facade of light brown patterned brick. Some of the facade is looking a little bit dated and it is due for an ovehaul in due course.