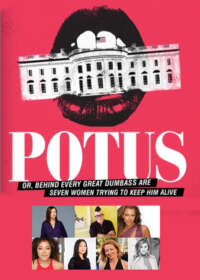 POTUS: Or, Behind Every Great Dumbass
Broadway Show Tickets: Show Closed No Longer Available
POTUS: Or, Behind Every Great Dumbass on Broadway: Show Is Now Closed
POTUS: Or, Behind Every Great Dumbass

Summary
Show Status: Closed

Genre: Play

POTUS: Or, Behind Every Great Dumbass is 105 minutes long, including an intermission of 15 minutes

8 Shows per week

Previews Began: April 14, 2022

Show Opened: April 27, 2022

Show Closed: August 14, 2022
The President is surrounded by seven powerful women who do their best to keep the "dumbass" out of trouble with their talented damage-control, but will they succeed?
POTUS: Or, Behind Every Great Dumbass

on Broadway Background
New Broadway play that takes the prize for being the longest Broadway show name in over fifty years "POTUS: Or, Behind Every Great Dumbass Are Seven Women Trying to Keep Him Alive" — is a farce about a group of women that try to keep the President of the United States out of trouble.
The uproarious new comedy about these women in charge of the man in charge of the free world, POTUS stakes its flag on Broadway in 2022. This show marks the Broadway debut of 28-year-old playwright Selina Fillinger (Something Clean), in a production that is directed by five-time Tony Award winner Susan Stroman (The Producers, The Scottsboro Boys).
All Star Cast of Celebrities

The cast includes a number of celebrities that will be making their Broadway debuts including Julianne Hough, Vanessa Williams, Rachel Dratch, Lea DeLaria, Lilli Cooper, Suzy Nakamura and Julie White.

Fillinger, an Oregon native who has been working in Los Angeles as a writer on "The Morning Show," said she started "POTUS" six years ago. POTUS is an common acronym for The President of the United States
Is the Show About Trump?

Fillinger says the show is not actually about at all Trump, but she goes on to say that its an amalgamation of many men in power. The show is set in the White House because that's the highest office in the land, but could be set it in any company or institution.
Fillinger's Previous Theatrical Work
Fillinger's previous work, "Something Clean," was staged by Roundabout Underground in 2019 and was praised by the New York Times critic Ben Brantley as "a beautifully observed, richly compassionate new drama."
Thematic Overlap Between the Two Plays
Fillinger said there is some thematic overlap between POTUS and Something Clean, which was about a mother grappling with her son's conviction for sexual assault. Her first play, Faceless was about an American jihadist and does not have thematic overlap with POTUS
Fillinger is often interested in writing about complicity. Both these plays centered on the people in the wings, who really are the power behind the public image and their complicity in the main characters actions and how they divest themselves from accountability.

POTUS Tries to Finagle the 2022 Tony Awards Nominations
POTUS opens in previews on April 14, 2022 and was scheduled for a red carpet opening on May 9, 2022. The show Producers made an aggressive decision to only allow the show to now only have two weeks of previews and have the red carpet opening on April 27, 2022. This move allows the show to slip in just one day before the Tony Awards eligibility cut-off, which means the show can be nominated for this years TONY Awards.
The show has invited all the TONY voters to attend the show on that date., but it remains to be seen if they will actually show up, as they are a bunch of old and crusty miscreants.
What's
POTUS: Or, Behind Every Great Dumbass

Like?
One four-letter word is about to rock 1600 Pennsylvania Avenue. When the President unwittingly spins a PR nightmare into a global crisis, the seven brilliant and beleaguered women he relies upon most risk life, liberty, and the pursuit of sanity to keep the commander-in-chief out of trouble, but will they succeed?
All an-star cast that is also all-women, tells the story of this latest tome from Selina Fillinger.
Is
POTUS: Or, Behind Every Great Dumbass

Good for Kids?
Although the content of the show is not too adult centric, the show may not be suitable for children given its lewd humor and many expletives.
Shubert Theatre
225 West 44th Street
New York, NY 10019
Entrance:
44th Street, between 7th and 8th Ave.
Theatre Information
POTUS: Or, Behind Every Great Dumbass Marquee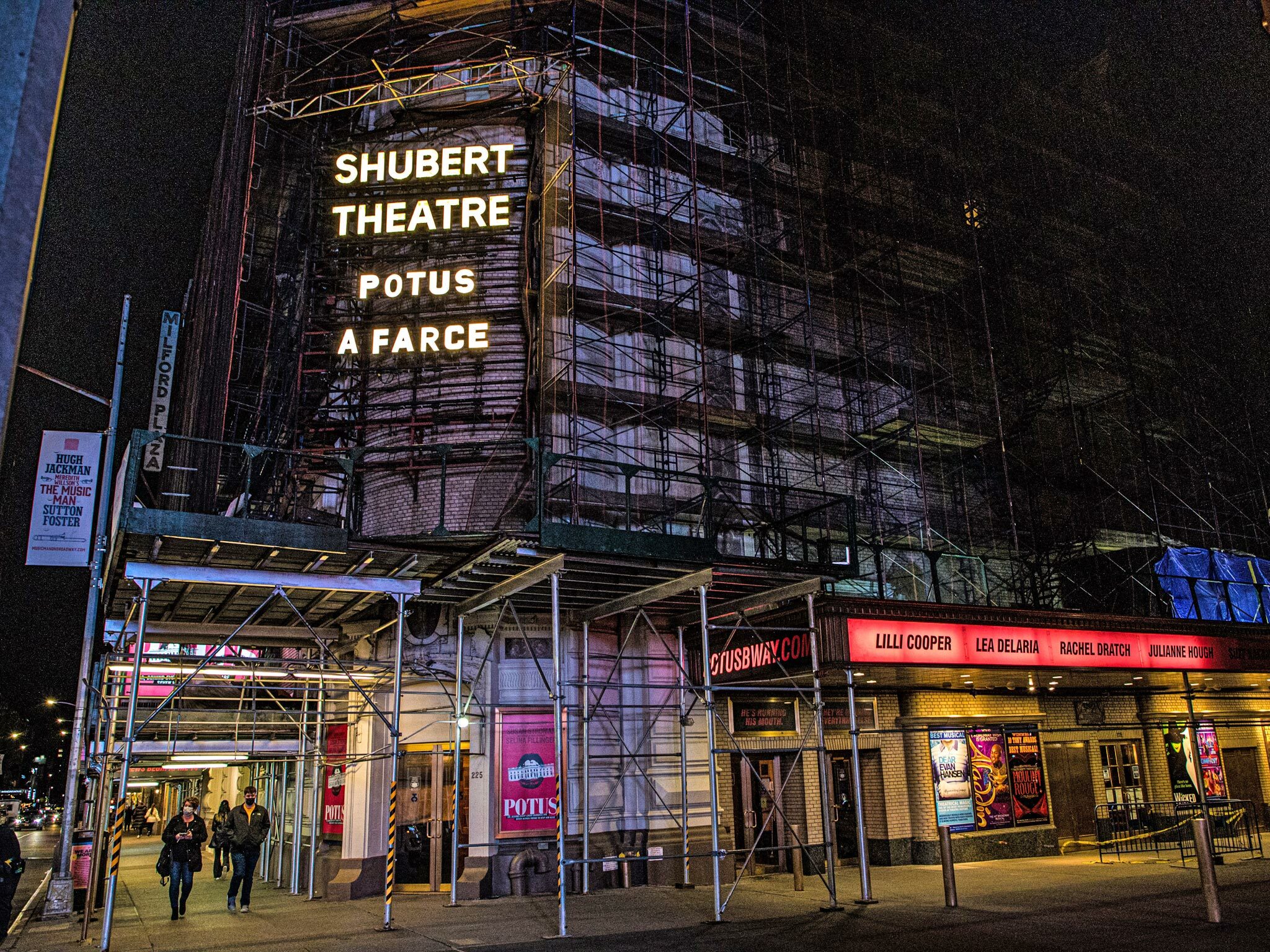 Margaret

Vanessa Williams
Seaview, led by Greg Nobile
51 Entertainment, founded by Lynette Howell Taylor
Glass Half Full Productions, managed by Gareth Lake
Level Forward, co-founded by Abigail Disney