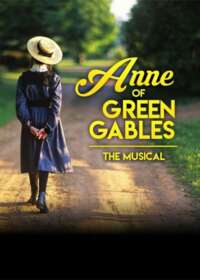 Anne of Green Gables
Broadway Show Tickets: Not Currently Available
Discount Broadway Tickets For Anne of Green Gables - This Show Is Now Shelved
Anne of Green Gables

Summary
Show Status: Shelved

Genre: Musical

Anne of Green Gables is 2 hours and 15 minutes long, including an intermission of 15 minutes

8 Shows per week

Show Closes: Open ended
Musical adapted from the classic novel by L.M. Montgomery that follows an energetic and relatable orphan girl as she pursues her dreams of finding a family and becoming a teacher
Anne of Green Gables

on Broadway Background
Anne of Green Gables was originally a novel written by the internationally recognized and iconic Canadian author, Lucy Maud Montgomery in 1908.
Relatable Characters
The novel became a huge success because young readers found the story relatable to their own lives with its narrative about growing up and the fears and anxieties that kids of all ages could understand. Montgomery developed the story from her own childhood experiences growing up in the rural Prince Edward Island, which is right off the east coast of mainland Canada.
Montgomery later continued to write more about Anne's story and released them as a series of books all following the main character and her youthful idealism and life's fantasies. The book Anne of Green Gables has received numerous honors and awards as well being considered a classic children's novel.
Anne of Green Gables Recognized
Since the mid-twentieth century the book has been ranked number nine 'Best Children's Novel', by the American School Library Journal. The book's writer, L.M. Montgomery, has also been recognized internationally for her work, including being honored by King George V in 1970 as an 'Officer of the Order of the British Empire'. There were no other orders or medals given to Canadian civilians in that year.
The City of Toronto also named a public park after Montgomery and in 1983 placed an historical marker near the house where she used to live in. Since the original novel was released, the story has been reworked and re-released into many different types of performance mediums including, film, radio, live theatre, TV series and web productions.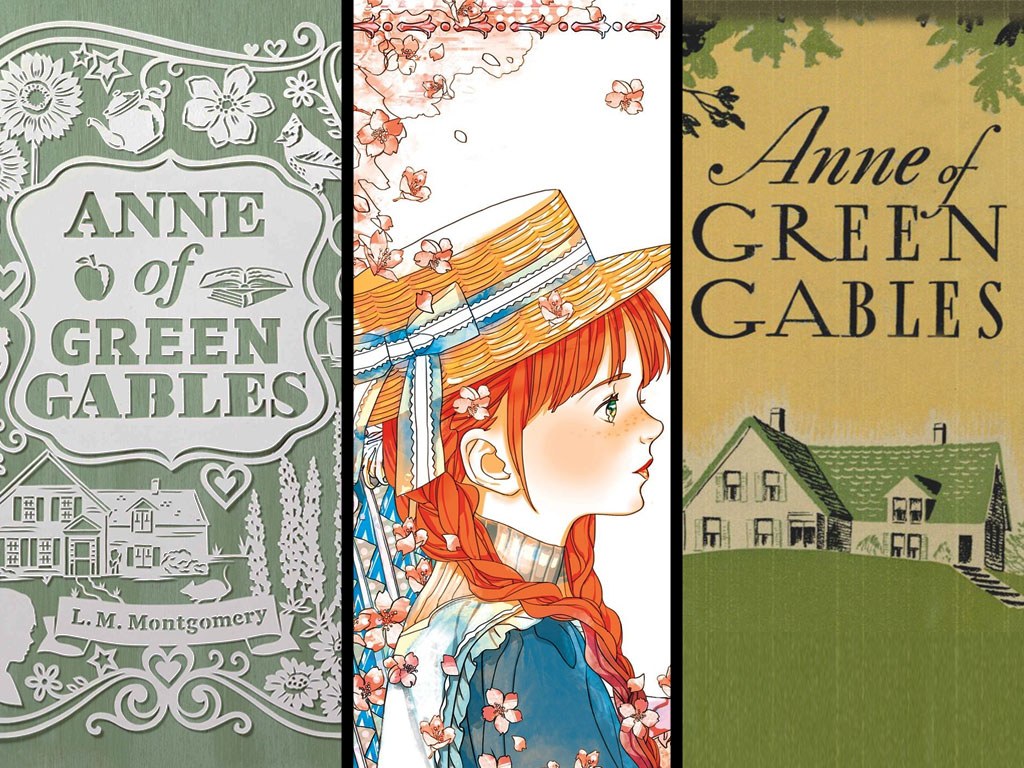 Theatrical versions of the show have been performed all around the world since 1965. Some of the venues have been at diverse locations including 'Charlottetown Festival', which takes place in the book's location on Prince Edward Island, and in London's West End, where it was performed before Queen Elizabeth II. This particular musical adaptation of the classic story has never been performed before and it makes its Broadway debut with this production.
What's
Anne of Green Gables

Like?
The Anne of Green Gables musical is set between 1876 and 1881 in the fictional town of Avonlea on Canada's rural Prince Edward Island, and follows an imaginative and cheerful, redhead orphan girl named Anne Shirley.
The show begins with an 11 year old Anne being adopted by the siblings Marilla and Matthew Cuthbert. The brother and sister pair are in their fifties and sixties, are unmarried and are dairy farm owners. After Anne experienced a tough childhood, which was spent living in the homes of strangers and various run-down orphanages, she was very relieved to finally be taken in by the Cuthberts.
Family Wanted to Adopt as Boy
The Cuthbert's express to Anne that they initially wanted to adopt a boy, because they live and work on a farm and could use the extra help, but after some consideration and getting to know Anne, they decided to keep her. Anne takes much enjoyment with their decision, because she had never been part of a family like theirs before and she learns to adapt quickly to her new small-town farm life. Anne begins thriving in the intimate farming town and uses her imagination, cheerfulness and talkativeness to brighten people's day around the town.
Anne Determines That She Wants to Teach
After Anne has lived with the Cuthbert's for a few years she finally expresses her true calling, which is that she wants to become a school teacher to give back to children by giving them opportunities to learn. At age sixteen, Anne gets awarded a scholarship into the prestigious 'Queen's Academy' where she would learn how to become an effective teacher and earn a teachers license. However, tragedy hits when her adopted father, Matthew, dies of a sudden heart attack. His untimely death deeply affects her adopted mother Marilla's social, emotional and financial well-being.
Anne Leaves Queens Academy
Anne decides to leave the Queen's Academy behind and care for her adopted mother, who is now in a deep depression. The musical shares a message with a relatable struggle story and new music and lyrics made specifically for this version of the show. The show's message is one that love, determination and the willingness to succeed against any odds is within all of us.
Is
Anne of Green Gables

Good for Kids?
This Broadway show was written for kids and adults of any age to enjoy and even younger children will benefit from the show. The show is not suitable for children under the age of four years old.
Stephen Sondheim Theatre
124 West 43rd Street
New York, NY 10019
Entrance:
43rd Street, between 6th and Broadway
Theatre Information
General Manager

Fifth Estate Entertainment
Press Agent

Boneau/Bryan-Brown
Choreographer

Jennifer Jancuska