Young Jean Lee's "Straight White Men" Begins Previews
Young Jean Lee's Straight White Men begins previews this week, marking the first time an Asian American female playwright has a show produced on Broadway.
---
First Asian American Female Playwright on Broadway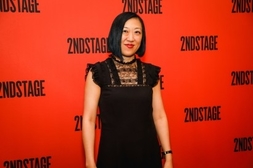 On June 30, 2018, Straight White Men will begin previews at Broadway's Helen Hayes Theatre, ahead of its opening night scheduled for July 23, 2018. This new play by Young Jean Lee first premiered Off-Broadway at the Public Theater from November 7, 2014 to December 14, 2014, directed by the playwright, Young Jean Lee. It then had its regional premiere at Chicago's Steppenwolf Theatre Company from February 2017 to March 26, 2017, followed by a production at Mill Valley, California's Marin Theatre Company from June 24, 2018 to July 15, 2018. Interestingly, the Bay Area production will still be running for the first two weeks of the Broadway run. Nevertheless, the Broadway production is much more attention grabbing, especially given the history-making circumstances of Young Jean Lee being the first Asian American woman ever to write a play produced on Broadway. Lee is a Korean-American playwright who founded a not-for-profit theatre company called, fittingly, Young Jean Lee's Theatre Company, for which she has written and directed ten shows. Her work has toured in thirty cities all around the world, with her previous works including Untitled Feminist Show (2011), We're Gonna Die (2011), Lear (2010), The Shipment (2009), Church (2007), Songs of the Dragons Flying to Heaven (2006), Pullman, WA (2005), The Appeal (2004), Groundwork of the Metaphysic of Morals (2003), and Yaggoo (2003).
Anna D. Shapiro Directs Cast Led by Armie Hammer and Denis Arndt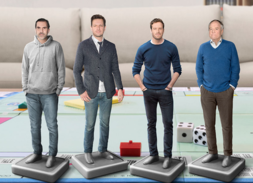 The Broadway production is directed by Anna D. Shapiro, the Tony Award winning director of Tracy Letts' August: Osage County, in addition to Broadway shows such as Fish in the Dark, This Is Our Youth, Of Mice and Men, and The Motherfucker with the Hat. The play follows the story of a man named Ed and his three adult sons, who come together to celebrate Christmas over board games and takeout, and what entails is a subversive exploration of privilege, identity, and American values. The role of Ed is played by Denis Arndt, who also happens to be the only actor on stage who is not making his Broadway debut. Arndt has previously appeared on Broadway in just one production, Heisenberg, starring opposite Mary Louise Parker from October to December 2016, and for this role he earned a Tony Award nomination for Best Actor in a Play. Prior to this, he was a company member at the well-regarded Oregon Shakespeare Festival in Ashland, Oregon for 15 seasons, in addition to a number of guest roles in television series. Playing his three sons are Armie Hammer as Drew, Josh Charles as Jake, and Paul Schneider as Matt, all making their Broadway debuts. Armie Hammer is certainly having a moment, with his recent highly acclaimed roles in such recent films as Call Me By Your Name and Sorry to Bother You. He has also been in The Social Network, The Man From U.N.C.L.E., and J. Edgar. As for Josh Charles, he has earned two Primetime Emmy Award nominations for his role as Will Gardner on The Good Wife, and as a young actor he played Knox Overstreet in the film Dead Poets Society. Finally, Paul Schneider is well known for portraying the role of Mark Brendanawicz on the first two seasons of the NBC show Parks and Recreation, and his film credits include Goodbye to All That and Café Society.
First Two Performances Cancelled Due to Cast Change
Straight White Men had originally scheduled to begin its first preview one day prior, on June 29, 2018, with an additional matinee performance on June 30, 2018, but these first two shows were cancelled. As such, the first performance is now the evening show on June 30, 2018. The reason for this last-minute postponement of the start of previews was due to a cast change. The lead role of Ed, which is to be played by Denis Arndt, was originally cast with the actor Tom Skeritt. Skeritt is particularly well known for portraying Sheriff Jimmy Brock on the CBS show Picket Fences, for which he earned the 1993 Primetime Emmy Award for Outstanding Lead Actor in a Drama Series. However, without public explanation, Skeritt stepped out of Straight White Men at the last minute to be replaced by Denis Arndt.
Discount Broadway Tickets
---
---