"You Can't Take It With You" Begins Previews on Broadway
You Can't Take It With You Began Previews At The Longacre Theatre On August 26, 2014, Scheduled To Run A Limited Engagement Of 19 Weeks.
---
A Moss Hart And George S. Kaufman Collaboration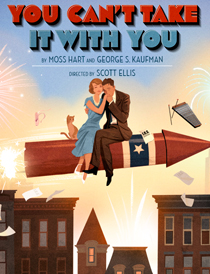 On August 26, 2014, You Can't Take It With You began previews at Broadway's Longacre Theatre. It will have its official opening on September 28, 2014, and is presently scheduled to run for a limited engagement until January 4, 2015.
Written by Moss Hart and George S. Kaufman in 1936, You Can't Take It With You is a comedic play in three acts. Upon its premiere, the play won the Pulitzer Prize for Drama in 1937.
Rose Byrne Makes Broadway Debut In "You Can't Take It With You"
Furthermore, a successful 1938 film adaptation directed by Frank Capra won the Academy Awards for Best Picture as well as Best Director. A revival of the play was mounted in 1983; this will be the play's second revival.
Directed by Scott Ellis (Twelve Angry Men, The Mystery of Edwin Drood), the show will star James Earl Jones (Gore Vidal's The Best Man, Fences) as Martin Vanderhof, along with Rose Byrne (Bridesmaids, "Charmed") making her Broadway debut in the role of Alice. Further cast members include Annaleigh Ashford (Kinky Boots), Elizabeth Ashley (Cat on a Hot Tin Roof), and Kristine Nielsen (Vanya and Sonia and Masha and Spike).
In the Season Following "Act One"
This production will also feature original music written by Jason Robert Brown, a well-known composer for Parade, The Last Five Years, and The Bridges of Madison County. It is produced by Jeffrey Richards and Jerry Frankel, who first announced the production in 2010, but it was postponed several times until this fall.Fortunately, the decided production dates are timely, as last season Lincoln Center debuted a play called Act One written and directed by James Lapine, which dealt with the long collaborative relationship between Moss Hart and George S. Kaufman.
In that production, Tony Shalhoub ("Monk") played George S. Kaufman as well as Moss Hart as an older man. Santino Fontano (Rodgers and Hammerstein's Cinderella) played Moss Hart as a younger man. That show will have whet the appetite of many audience members who are now eager to see a production of work by that great collaborative duo. Now they will have a chance.
A Wacky Family Headed By James Earl Jones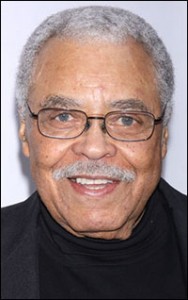 The story of You Can't Take It With You involves a wacky family called the Sycamores. James Earl Jones plays the patriarch Grandpa Vanderhof, and the rest of the family includes those who collect snakes, consider themselves revolutionaries, dance ballet, and build skyrockets.
The play takes place as the youngest daughter Alice (played by Rose Byrne) brings her fiancé (played by Fran Kranz, recently seen on Broadway in Death of a Salesman) and his parents over to meet her family, and hilarity incurs.
Production Helps Kittens Find New Home
The play features a large cast, which will make its financial success difficult to achieve, but fortunately it features such a great team that it may very well succeed.
As for the non-human members of the cast, the producers have just announced that they have partnered with the Humane Society of New York to adopt the kittens that are used in the show. As the kittens outgrow their roles, the production will help ensure that they find a happy family to adopt them.