Will The Next Hit Broadway Musical be at the NYC Fringe!
The NYC International Fringe Festival, Running Until August 26, Provides A Platform For Unconventional And Experimental Broadway Talents, Endorsing Numerous Off-Broadway Productions
---
A Gateway for Future Broadway Talents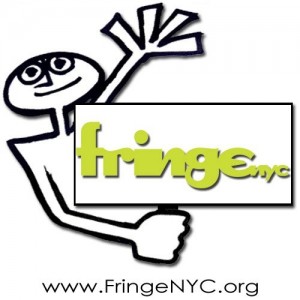 There's no guarantee you'll actually be seeing a future Broadway success when you attend the New York City International Fringe Festival, which starts today. In fact, it's highly unlikely that will happen. The Tony Award-nominated musical Urinetown, which transferred to Broadway in 2001, remains the festival's only major Broadway success story. But the festival has been an incubator for a number of Off-Broadway musicals (the current hit Silence the Musical! was once a Fringe show) and it continues to be a proving ground for young talent. Looking through the 200+ show listings at www.fringenyc.org, Broadway fans will find several shows designed to appeal to their tastes.
The Hills Are Alive! is a parody of The Sound of Music, Hanafuda Denki offers a Japanese take on The Threepenny Opera, DOGS: A Biting Comedy presents a director's attempt to create an Arab-Jewish musical version of Romeo & Juliet, Non-Equity The Musical charts the progress of struggling actors, and LOLPERA has "a libretto created entirely from captions of stupid cat pictures". Although this kind of silliness is par for the course when it comes to Fringe Festival musicals, there are more serious musicals in this year's festival as well. Dark Hollow is an Appalachian take on Woyzeck, PANORAMANIA dramatizes the life of painter John Banvard, and Paper Plane tells a Great Depression-era adventure story.
A Closer Look at the NYC Festival
The NYC International Fringe Festival runs through August 26. Buy your tickets at least 24 hours ahead of time and you'll only pay $15, but it costs $18 at the door. If you really want to indulge in several Fringe shows (the more you see, the more likely you are to find that diamond in the rough), there is a 5-show pass for $70 or a 10-show pass for $120. If you really want to go nuts, get the $500 Lunatic Pass and devour every single show you can work into your schedule.