Wayne Brady Faces Uphill Battle to Fill Billy Porter's Kinky Boots on Broadway
The Tony-Award Winning Musical Kinky Boots Is Getting A New Lead Star, As Wayne Brady Replaces Billy Porter On Broadway, The Show Also Transitions From Telecharge To Ticketmaster
---
"Kinky Boots" Gets a New Star in Wayne Brady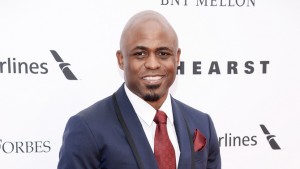 The 2013 Tony Award winning Best Musical Kinky Boots, written by Harvey Fierstein and Cyndi Lauper and directed by Jerry Mitchell, is getting a new star. Wayne Brady, best known as the host of the daytime talk show The Wayne Brady Show, as well as the television shows Whose Line Is It Anyway? and Let's Make a Deal, will step into the "kinky boots" that give the musical its name. And these are certainly a tough pair of boots to fill. From the start of performances on March 3, 2013 until now, the fabulous role of the drag queen Lola has been played by Billy Porter, who took home the Tony Award for Best Lead Actor in a Musical for his performance.
On November 21, 2015, Billy Porter will leave to co-star alongside Audra McDonald in the new production of Shuffle Along, and Wayne Brady will take over this extravagant and show-stopping role that Porter has played for over two and a half years. Wayne Brady, though best known for his television roles, has been on Broadway one before: as a replacement for Billy Flynn in Chicago between September 7, 2004 and December 4, 2004. He has also taken on musical theatre parts in the Los Angeles area, such as the 2010 production of Rent at the Hollywood Bowl, and the 2014 production of Kiss Me, Kate at the Pasadena Playhouse. Brady will step into this part just before the Thanksgiving holiday, which is traditionally a big ticket time for Broadway shows, especially Tony Award winning musicals.
Still a Strong Broadway Box Office Performer, and Productions Around the World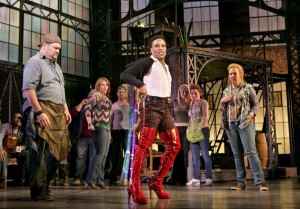 In the last weeks of box office figures, Kinky Boots is still bringing in over one million dollars a week at the box office. Though it was more in the 800,000 to 900,000 dollar range for most of the summer and early fall, it is beginning to pick up again, perhaps due to the fact that Billy Porter is leaving soon. For every single week since April 2013 when the show opened, until January 2015, Kinky Boots was performing extraordinarily well with figures over one million dollars.
A production opened in Toronto in June, and there are new productions opening in both Australia and the West End this fall. Therefore, with a boost of new energy from Wayne Brady's takeover, the show should continue to breathe life for a while yet. Time will tell whether Brady attracts the right crowd to Kinky Boots, which has been performing so well with a star who made his name in the show, rather than Brady who is more well known in television circles.
"Kinky Boots" Switching to Ticketmaster
That's not the only major change that Kinky Boots is undergoing at the moment. In addition to getting a new star next month, the musical has decided to change its ticket selling vendor. Like many of the shows on Broadway, Kinky Boots had been selling tickets through telecharge.com, the ticket selling branch of the Shubert Organization, which also is the majority landlord of Broadway theatres. It is rare for a show to change midstream from one ticket seller to another, and thus it is a bit of a mystery why Kinky Boots would go out of its way to make this switch.
Whereas Ticketmaster is the best known agency for selling the major musicals such as The Lion King, Wicked, and the former Spiderman: Turn Off the Dark, it is also known for hefty fees to consumers, from $3 to $10 surcharge per ticket, along with a further convenience charge. Telecharge, on the other hand, is the agency used by the majority of shows on Broadway, and general has a lower surcharge with additional charges that may vary. In any case, this may be Kinky Boots' way of declaring that it has joined the big leagues, as it now sells alongside the top musicals The Lion King and Wicked.