Tina Fey's "Mean Girls" Destined for Broadway
Mean Girls Will Be Adapted To A Musical By Tina Fey, Nell Benjamin, And Jeffrey Richmond. Still In The Early Development Stages.
---
Creator Of "30 Rock" Developing Musical Adaptation
Tina Fey is one of the most exciting voices in comedy today. She has reinvented the wheel for women over the age of 40 in entertainment, and has continually broken down barriers by force of her sheer talent. She first made a name for herself on NBC's Saturday Night Live, where she performed from 1998 to 2006.
She became very well known for her impressions of such figures as Alaska governor and one-time Vice Presidential candidate Sarah Palin.
Tina Fey's Successful And Diverse Career
She then created the renowned television series 30 Rock, which played on NBC from 2006 to 2013, and more recently has also had a smash success with the Netflix series Unbreakable Kimmy Schmidt. With the pregnancy of the star of that show, Ellie Kemper, Fey is able to turn her attention to an entirely new domain: Broadway.
For her debut, she has chosen to adapt the 2004 feature film Mean Girls, for which she penned the screenplay and co-starred. Collaborating with Tina Fey for this project are her husband, the composer Jeffrey Richmond, and the lyricist Nell Benjamin (Legally Blonde). Past collaborations with Richmond include 30 Rock, for which he directed some episodes, produced, and composed the music, as well as Unbreakable Kimmy Schmidt, which he executive produces and for which he also composes the music.
Discussed At A Tribeca Interview, But Not On The Immediate Horizon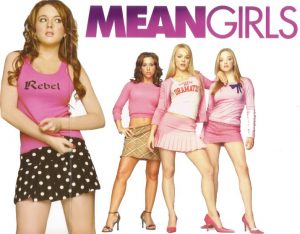 While Fey is able to devote some of her precious spare time to developing the project during the hiatus of her television show, that does not mean that the show will hit the Broadway stage any time soon.
Broadway musicals take many years to develop, and most of these developmental years occur before major press outlets begin to cover them. In this case, Tina Fey and Mean Girls are such buzzy topics that the very early developmental stages alone have been causing an uproar.
Seeking Performers To Deliver Classic Broadway Sound
Most recently, it was during an interview at the Tribeca Film Festival that Fey disclosed that this summer would be her chance to focus on developing the musical. There is very little word about how the storyline of the Mean Girls musical will differ from the film version, but presumably there will be some degree of modernization. However, when an interviewer asked her whether she would update it to include social media, Fey declared that social media does not dramatize well.
Fey also mentions that she has no plans to perform in the musical herself, and instead will seek performers who will be able to deliver on its classic Broadway sound. She also joked that the musical will premiere in 2027, or whenever Hamilton closes. Unfortunately for Fey, Hamilton may very likely still be running with healthy box office grosses in that year, and thus Mean Girls, whenever it does premiere, may indeed have to vie with Hamilton for audience interest.