Times Square Casino - Good or Bad For Broadway Theatre?
​​As Times Square Continues To Look More And More Like Las Vegas, A Casino Seems Like A Natural Fit. But According To All Involved Stakeholders, The Project Could Be A Real Gamble.
---
Times Square Casino: Bringing A New Gamble to Broadway
Destinations like Las Vegas and Atlantic City are known for their sheer volume and variety of casinos. It appears that The Big Apple now wants a seat at the blackjack table given the New York Governor is giving casinos in NY state a green light.
Caesars Entertainment and SL Green Push For NYC Casinos
Caesars Entertainment and the real estate developer SL Green are actively trying to secure a New York City casino license, one of three which have been approved by New York state legislators. But it's not as simple as a roll of the dice. The casino proposal is complicated.

Is The Times Square Casino A Natural Addition?
While a casino seems like a natural addition to the manic mecca of Manhattan, the spending economy isn't what it used to be. Moreover, major upticks in NYC street crime have also impacted the area.
The imminent congestion pricing as well as less predictable commuting patterns are also factors to consider. Will city dwellers and city visitors volunteer to fritter away their hard-earned earnings on the spin of a wheel or turn of a card?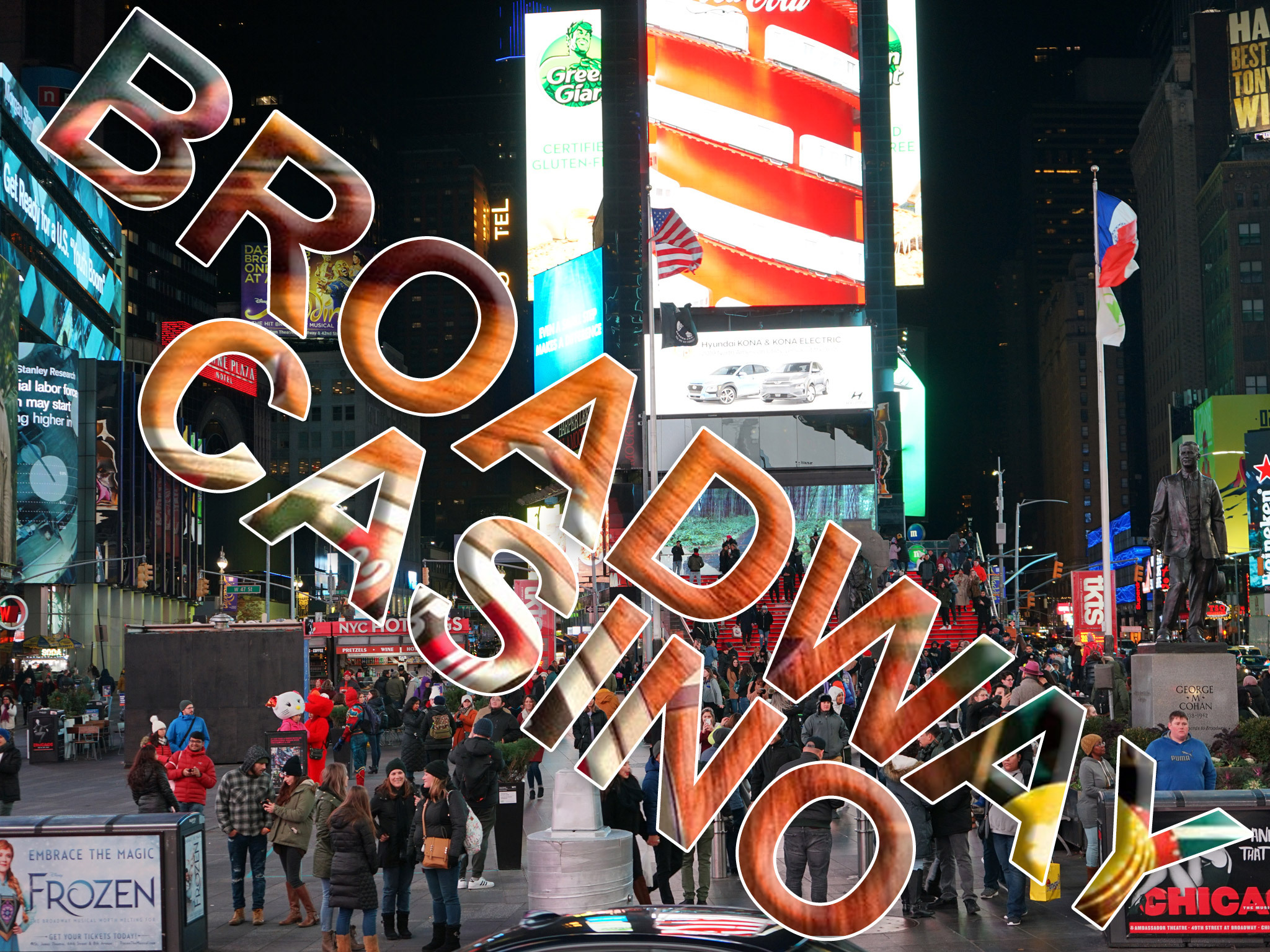 Times Square Not the Only Neighborhood in the Game
Another obstacle could also be some stiff competition from other bidders. In a high profile market like NYC there are bound to be challenges, usually won by the highest roller. In this case, there may be several.
The dynamic duo of Wynn Resorts and Related Companies have their sights for a casino set on new planned community Hudson Yards. The aesthetic would fit in there as well among the high rises, and overall sleek vibe.
But don't count out the outer boroughs just yet as bids are surfacing in Brooklyn and Queens as well.
Cashing In The Chips: A Broadway Casino Could Bring In Massive Revenue
Developers, gambling moguls, and local and state officials clearly believe that a casino could be just what the city needs to jolt it back into a pre-pandemic economy.
Tourists come with money to spend and with a presumably round-the-clock entertainment option right in the commercial hub of the city that never sleeps, there's plenty of money to be made.
Vacationers looking to let it all ride on red, say after a show, could do so without heading all the way to Vegas.
A casino could also solve the age-old problem of couples disagreeing on their activity of choice. Men are often dragged to Broadway shows while women tend not to frequent casinos, so perhaps the addition would be a win-win with couples splitting up for a few hours to do their own thing.
Broadway Casino Criticism and Theoretical Impact on Broadway Shows
Critics of the Times Square/ Broadway Casino proposal suggest that a casino could compromise the character of the neighborhood, one that has come a long way since the seedy 70s and 80s.
Yes, Times Square often comes under fire for being Disneyfied but there's no doubt that it's much cleaner and safer than it used to be, even with the recent crime spikes.
The Broadway League Always Hates New Ideas
As expected, The Broadway League staunchly opposes a Times Square casino. They claim that such an enterprise would overwhelm an already dense and crowded region. There's also a fear that it would take business away from Broadway shows, which they contend that the Great White Way cannot afford.

Incidentally, Actors' Equity, the stage actors' labor union, fully supports the Broadway casino, purporting that the endeavor would increase safety and security levels to the area, as well as contribute to sanitation efforts to make New York a cleaner, greener place.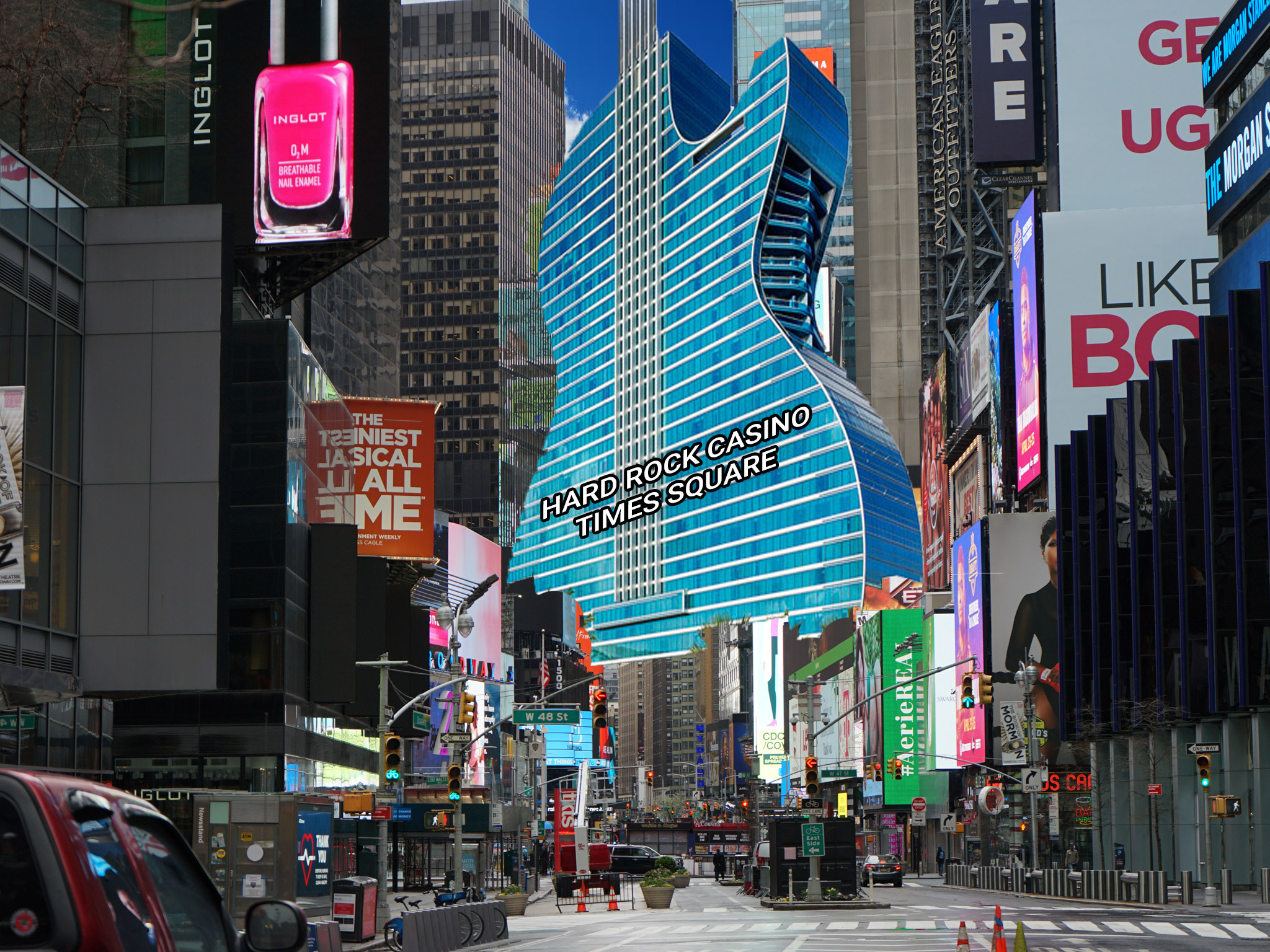 Timeline of New York City Casino
The initial review process will officially begin on January 6, 2023. The timeline beyond the first round of application reviews remains vague, with the newly formed state committee announcing that nothing concrete would be determined until late 2023, at the earliest.
What's the Verdict? Hold, Fold, or Go for the Gold?
Would a casino in Times Square ultimately be a positive venture? Tough to say. In terms of crowd density and increased foot traffic, it's really a double bind.
The overcrowding certainly contributes to noise, pollution, and safety concerns. And willfully contributing to the congestion seems ill-advised. But that same overcrowding is what Times Square is built on— it's most alive when filled with bright lights, blaring sound and people. Nobody wants the apocalyptic looking Times Square of peak-Covid days.
Tourists and Locals Like The Idea
One last point to consider: A casino may not only appeal to tourists but to locals as well. While the average New Yorker only goes to Times Square to catch a Broadway show, the chance to try their luck at craps or roulette may prove to be a huge draw.

Discount Broadway Tickets
---
---