Ticketmaster Defends Alleged Monopoly at the Senate Judiciary Hearings
Ticketmaster Fares Poorly at the Congressional Senate Judiciary Hearings With Senators Pushing For Live Nation Breakup and Other Changes That Will Also Have a Big Impact on Broadway Ticket Sales
---
Ticketmaster on Trial at Senatorial Hearings

At the January 2023 Senate Judiciary Hearings in Washington, Ticketmaster was deemed to be a monopoly whose conduct must be monitored and whose power must be kept in check.
According to the Senate hearings, the Department of Justice and the Federal Trade Commission have all but failed in reining in Ticketmaster and Live Nation and their corrupt abuse of power. The recent Taylor Swift tour debacle by Ticketmaster was used to describe the serious concerns that congress has about this business.
Witness testimony at the hearings showed that with virtually no incentive to back off the acquiring of, and merging with smaller companies, senators are trying to devise a structural remedy to their abuses.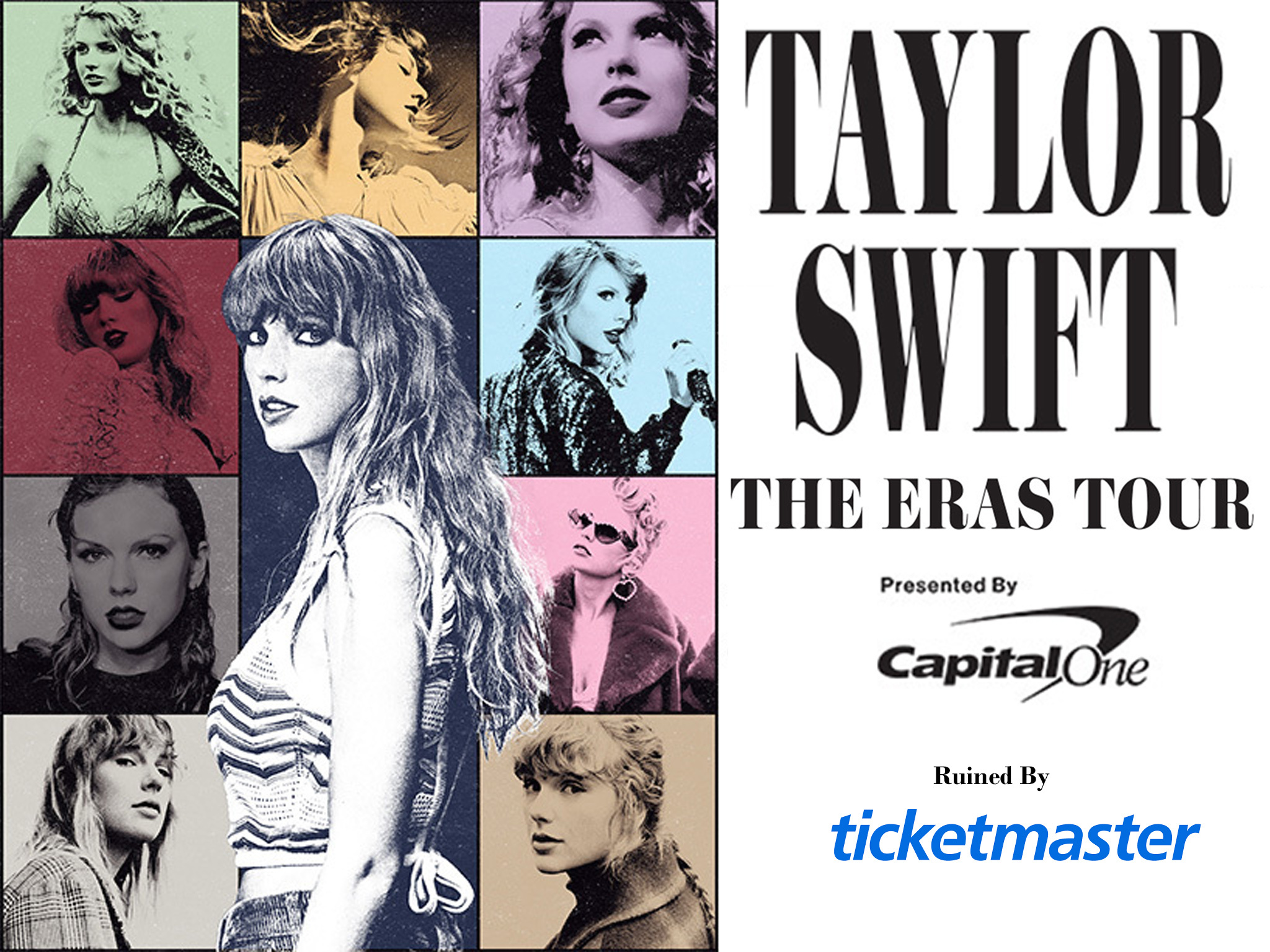 The story can be broken up into several areas of focus:
A Matter of Antitrust
In 2011, Ticketmaster merged with Live Nation effectively eliminating healthy market competition. What was expected to be a horizontal merger has played out to be a vertical one.
Testimonies included impassioned pleas from promoters who claimed that even non-Live Nation venues were pressured to use Ticketmaster as their vendor. And if they refused to submit to such duress, Live Nation acts simply would no longer perform there.
The Attorney General's office testified that Ticketmaster and Live Nation actually violated the 2010 consent decree with the Federal Trade Commission by essentially extorting venues refusing to be bullied by the monoliths. While the FTC has been passive to enforce consequences for such infringements, there's high motivation to take control of the untenable situation.
There's even bipartisan Congressional agreement on this issue. Both parties concur on the abuse of power which is wildly meaningful because they don't often agree on anything.
Ticketmaster and Live Nation: Abuse of Power
The hearings concluded that Ticketmaster have deviously already locked some venues into long-term contracts and it remains to be seen how iron-clad those agreements now turn out to be, given the Senate's distinct interest.
In addition to the abuse of power clearly at play at the ticket broker level, senators don't want venue owners to have a monopoly on ticket sales either.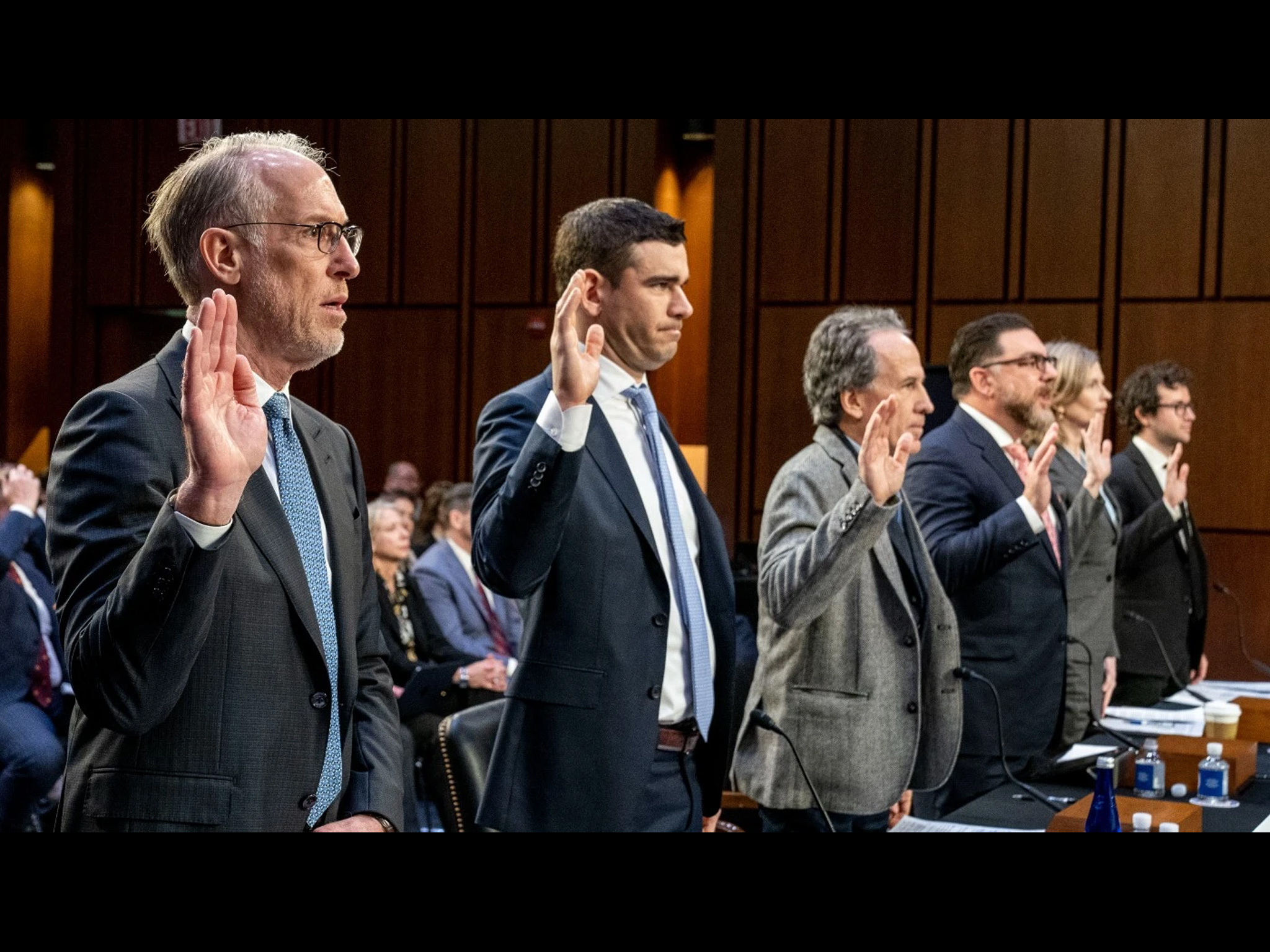 Ramifications For Broadway's Shubert Organization
Congress's crusade also has the Shubert Organization written all over it, as this is their common practice with Charles Flateman and the Broadway theatres that the landlord owns. No one else is allowed in to their party and they too are anti-competitive.
The major takeaway from the senatorial hearings is that while once a match-made-in-profit heaven, there will be and imminent breakup of power-hungry companies like Ticketmaster and Live Nation and it now seems like a foregone conclusion. The Senate may go even further, with a breakup of Ticketmaster into its various subdivisions as well.
Broadway's Shubert Organization could also be broken up into its landlord and ticket selling divisions.
No Ifs, Ands, Or Ticketmaster Bots
Consumers may hate ticket buying bots but Ticketmaster has not been incentivized sufficiently to take them down. If massive amounts of tickets are scooped up by brokers, dynamic pricing will soar bringing in huge profit margins for Ticketmaster. The ticket titan claims to value their audience but all their actions suggest otherwise.
Yes, some anti-bot legislation exists but has not been enforced. Moreover, Ticketmaster may even be generating bots against their own retail sales in order to drive up prices.
Ticketmaster also remains staunch in their endorsing of ticket non-transferability of tickets. This would mean that they could extend their monopoly power.
Ultimately, senators are pushing for non-transferability or transfer at face value only. If this legislation, which will actively combat broker sales and bots, comes to pass, the secondary ticket market can bid a long overdue farewell.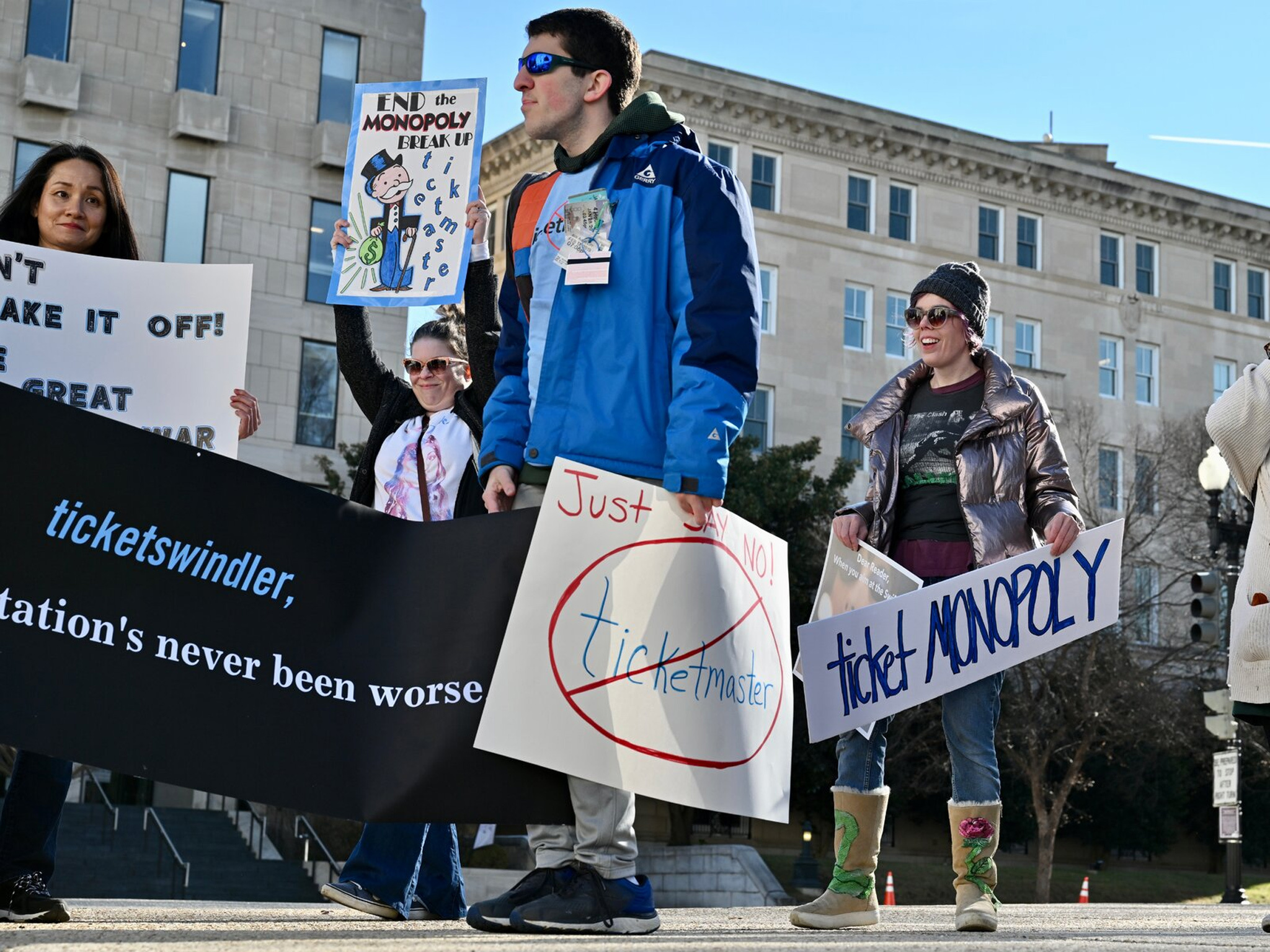 The Benefits and Liability of Safetix
The Safetix app employs dynamic QR codes as a means to combat ticket fraud and counterfeiting. While the app, which has been enthusiastically promoted by Ticketmaster, seems to be well-intended, it's owned exclusively by Ticketmaster and Live Nation.
In other words, the monopoly is monopolizing the tool. No other organizations can access it. If any venue wants to utilize Safetix, they have no choice but to do so through, you guessed it, Ticketmaster.
Drip Pricing, Spec Selling and Exclusive Contracts
Recent legislation has stipulated complete disclosure of ticket fees. The drip pricing of Ticketmaster— in which the full price inclusive of fees isn't disclosed until the last screen— remains in murky territory. Congress may very well mandate that these practices do not constitute sufficient transparency.
Additionally, spec selling may be soon reaching its demise. And exclusive ticketing contracts may eventually be banned in federal law. If that happens, those long standing chains binding some venues to Ticketmaster and Live Nation may very well be broken.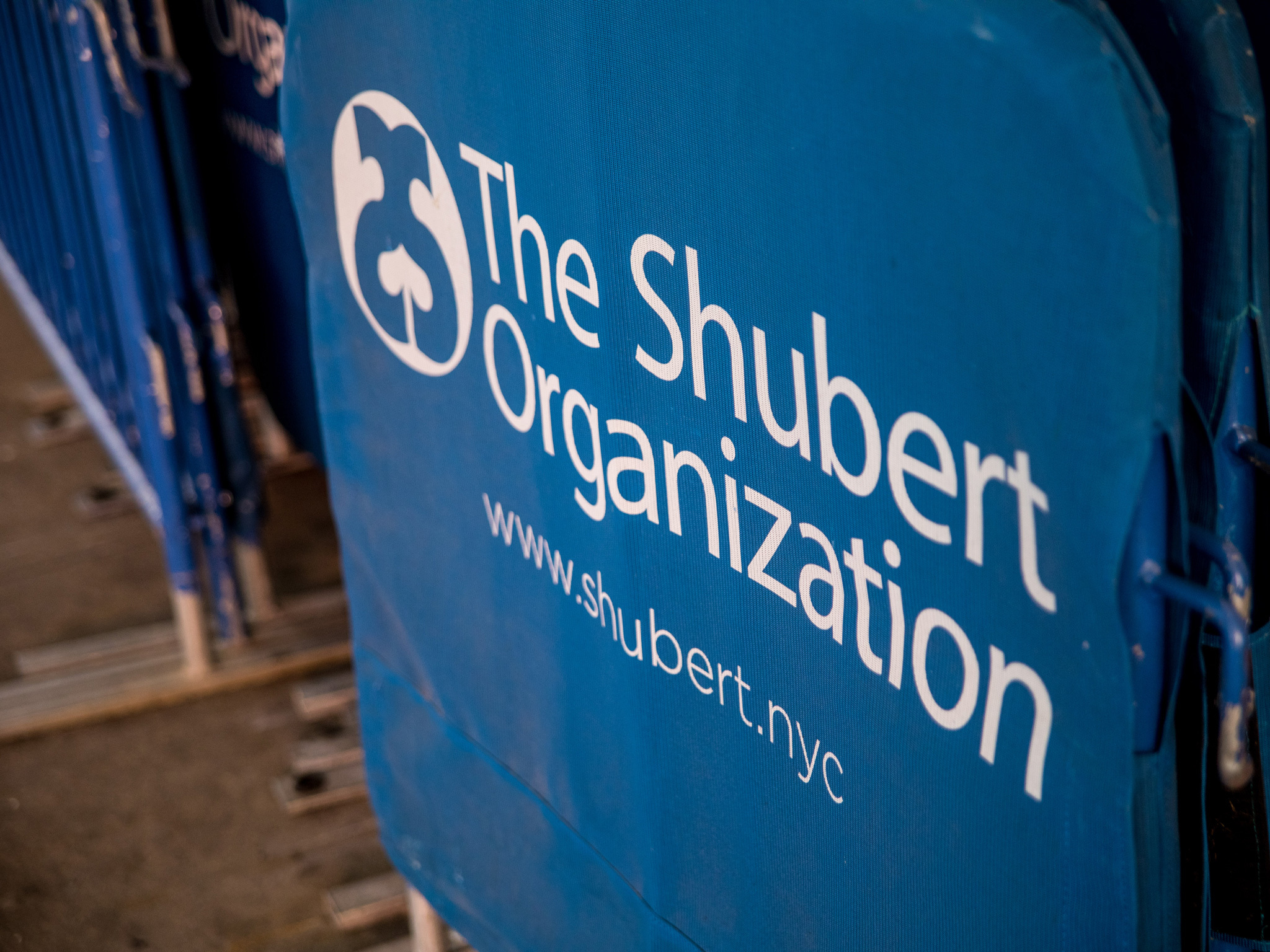 Ramifications For Charles Flateman and the Shubert Organization
Any new laws passed at the federal level in response to the Ticketmaster ticket debacle may have an impact on Broadway ticket sales and the line of fire may be solely directly at Charles Flateman and the Shubert Organization.
Very similar to Ticketmaster, The Shubert Organization is accused of running their own monopoly on Broadway where the theatre landlord and ticket provider are one and the same and no other party can do any business. The Shubert Organization currently owns and operates 17 Broadway theatres, six off-Broadway venues, and the Forrest Theatre in Philadelphia.
Critics claim that this level of control leads to ticket price manipulation and anti-competitive behavior which is a detriment to Broadway ticket buyers expecting fair and transparent ticket pricing in a free market.