The New Revival of Kander and Ebb's 'Cabaret' Begins Previews on Broadway
Cabaret Revival Hits The Stage On April 24th, 2014 For A 24-Week Limited Engagement Run, Starring Michelle Williams In Her Broadway Debut
---
Willkommen. Bienvenue. Welcome.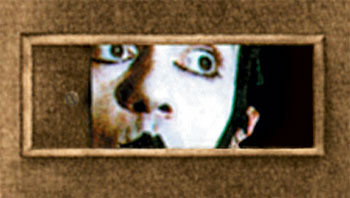 These three words – or rather, this one word in these three languages – is deliciously familiar to Broadway fans far and wide. It is therefore with great anticipation that audiences welcome the new revival of Cabaret to Broadway, which begins performances tonight: March 21, 2014.
These are the lyrics that begin the opening number of John Kander and Fred Ebb's musical masterpiece, sung by the ultimate provocateur, the Master of Ceremonies.
"Cabaret" Hits The Broadway Stage
This role, in a turn of events is generally unusual for Broadway but not for this show, is revived along with the musical itself. Alan Cumming, the beloved Scottish actor most recently seen on Broadway in his one-man adaption of William Shakespeare's Macbeth, will reprise the Emcee role, which he also played in 1998 when the musical last appeared on Broadway.
The 2014 revival is produced by the Roundabout Theatre Company at one of their two Broadway houses: Studio 54 on West 54th Street. This marks the show's third Broadway revival.
11 Tony Award Nominations
It originally premiered in 1966, when it ran for 1,186 performances (including previews) and was nominated for 11 Tony Awards, winning 8 (including Best Musical, Best Original Score, Best Performance by a Featured Actor – Joel Grey as the Master of Ceremonies, and Best Director – Harold Prince). Cabaret's first Broadway revival took place in 1987, with Harold Prince once again directing and with Joel Grey reprising his role as the Emcee.
The second revival played 2,377 performances, becoming the third-longest running Broadway revival in history, and featured Alan Cumming as the Emcee, a role he had debuted in the 1993 London revival.
Engaging Interpretations For "Cabaret" Revival
When Alan Cumming first played the Emcee, he significantly altered the interpretation from that portrayed by Joel Grey. Grey had embodied the consummate asexual entertainer, but Cumming took on the role in a highly sexualized fashion.
Still, both interpretations were so inimitable that each actor was asked to reprise his role for the following revival. Furthermore, following in Harold Prince's tradition of the director reprising his position for this show, Sam Mendes and Rob Marshall, who co-directed the last revival, will also direct the 2014 production.
Michelle Williams Makes Her Broadway Debut
Starring alongside Cumming in this revival is Michelle Williams in her Broadway debut, playing the role of Sally Bowles: the 19 year-old English cabaret performer who falls in love with a young American writer. Williams rose to fame in the late 90s on the WB's teen television drama Dawson's Creek. She was then nominated for an Academy Award for her role in Brokeback Mountain, and also garnered acclaim for her performances in I'm Not There, Synecdoche New York, Shutter Island, and Blue Valentine.
The musical also features Tony Award nominees Linda Emond (Death of a Salesman, Life x 3) as Fraulein Schneider, and Danny Burstein (Follies, Golden Boy, South Pacific, The Drowsy Chaperone) as Herr Schultz. The musical officially opens on April 24, 2014. Though the last revival ran for 6 years, this is slated to be a 24-week limited engagement, with the closing date scheduled for August 31, 2014.