"The Great Comet" and "Frankie Valli" Box Office Soars
Natasha Pierre And The Great Comet Of 1812 Is Off To A Miraculous Start At The Box Office, Bringing In 1.3 Million Dollars In Its First Week.
---
Josh Groban Led Tolstoy Broadway Adaptation To Excellent Start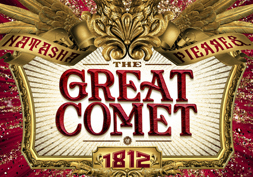 On October 18, 2016, Natasha, Pierre, and the Great Comet of 1812 began previews on Broadway. In its first week of box office performance, which included a full week of eight performances, the show demonstrated that it is certainly a force to be reckoned with.
In a highly unusual turn for a new show entering previews, it performed exceedingly well right out of the gate, bringing in a weekly gross of $1,131,919, which represented an extraordinary 115.4% of its gross potential.The show is certainly aided by the star power of its lead actor, the top-selling singer-songwriter Josh Groban, and yet the material itself is far from the usual commercial fare.
Based On Rhe Popular Novel "War And Peace"
Based off a slice of Leo Tolstoy's famously epic novel War and Peace, The Great Comet is an up close and personal account of the brash lovers in 19th century Russia. In addition to the attraction of the lead actor, the show boasts an interesting reorientation of the Imperial Theatre, which involved removing the front orchestra for the action to take place surrounded by an arrangement of tables and chairs, in the style of Russian dinner theatre, with additional seating placed on the proscenium stage facing inwards, and ramps in place bisecting the rear orchestra for the actors to use to enter and exit.
All told, this is a very exciting start for this show, which has had a very long journey from its original debut at the Off-Off Broadway midtown venue Ars Nova just a few years prior. With a top ticket price of $297.00, the average paid admission in its first week was $130.32, and the audience was filled up to an average 95.6% of capacity.
"Frankie Valli And The Four Seasons" Also Off To Strong Start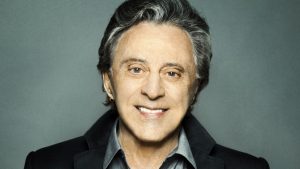 Also this past week, Frankie Valli and the Four Seasons on Broadway played its first partial week of three performances, starting on October 21, 2016. With the smash success of the bio-musical Jersey Boys, which tells the story of the musical group Frankie Valli and the Four Seasons, it is unsurprising that the actual appearance of this legendary singer on Broadway would attract quite a bit of interest.
In its first three performances, the event took in a weekly gross of $580,289, which represented 93.5% of its gross potential. With a top ticket price of $250.00, the average paid admission was $138.99, and the audience was filled up to an average of 92.5%.
"Jersey Boys" To Close In January 2017
This show is running for just a limited engagement to conclude on October 29, 2016. In addition to Frankie Valli, the other singers in the group include Landon Beard, Brandon Brigham, Brian Brigham, and Todd Fournier. The musical director of the show is Robby Robinson, with movement by Doriana Sanchez.
The show is presented by Live Nation and Eva Price, and produced by Jason Stone and Maximum Entertainment. With Jersey Boys running just a few blocks away, it is quite an exciting event for the real-life performers to co-exist with the long-running jukebox hit. Jersey Boys will only be running for a few months longer, as it has finally announced its closing date of January 15, 2017.