Thanksgiving Week Features Many Broadway Schedule Changes
The Thanksgiving Holiday Impacts Broadway's Schedule With Few Shows Holding Performances On Thursday, And Many Matinees Added For Friday
---
Many Broadway Shows Cancel Performances On Thanksgiving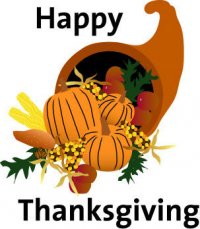 Due to the fact that ticket buying patterns tend to change significantly over holidays, most Broadway shows are altering their schedules accordingly this week.
The biggest changes are on Thursday, November 22, Thanksgiving Day itself, when the majority of Broadway shows are canceling performances entirely. Notable exceptions are Chicago, A Christmas Story, and The Phantom of the Opera, which are still planning to hold shows that day.
Additional Matinees Scheduled For Friday
Almost as significant are the changes made to Broadway show schedules on Friday, November 23. To make up for the lost Thanksgiving Day performances, and to account for the fact that many families are looking for entertainment on that Friday, most Broadway musicals and plays have added matinee performances in addition to their usual Friday evening performances.
There are a few other scattered performance additions and cancellations from now through Sunday. To see the complete Broadway performance schedule for this week, visit the Broadway League's schedule page.