"Summer: The Donna Summer Musical" Opens
Summer: The Donna Summer Musical Opened to Negative Reviews at the Lunt-Fontanne Theatre, Even Though it Shares a Director With the Hit Jukebox Musical Jersey Boys
---
Des McAnuff Directs Donna Summer Jukebox Musical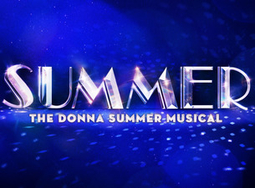 On April 23, 2018, Summer: The Donna Summer Musical opened at the Lunt-Fontanne Theatre, where it had been running in previews since March 28, 2018. This show is the latest in the trend of jukebox musicals, a genre that has had its share of hits and flops. Perhaps the greatest jukebox musical success story is Jersey Boys, which ran on Broadway from 2005 to 2017, won the 2006 Tony Award for Best Musical. That show was directed by Des McAnuff, who returns to Broadway with this new jukebox musical, featuring the songs of Donna Summer.

Unfortunately, based on the mixed to negative reviews that just came in following the show's opening night, it does not appear that Summer will reach anywhere near the hit status of the Jersey Boys glory. Summer has a book by Colman Domingo, Robert Cary, and Des McAnuff, with songs by Donna Summer, Giorgio Moroder, and Paul Jabara, and choreography by Sergio Trujillo. Three different ladies star as Donna Summer in different times of her life: Ariana DeBose as Disco Donna, LaChanze as Diva Donna, and Storm Lever as Duckling Donna.
Largely Negative Reviews from Major Critics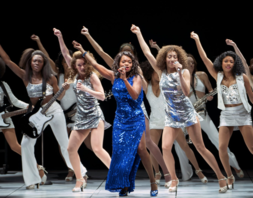 The New York Times called the show a "blight." While he admitted to enjoying the "exciting vocalism" of the performers, specifically shouting out LaChanze, he despised how the show "reduces the late Queen of Disco and pioneer of electronica to a few factoids and song samples that make her seem profoundly inconsequential." The Hollywood Reporter called it "a tacky little show, a feebly dramatized Wikipedia page with lackluster covers, which was rushed to Broadway following a fall tryout at La Jolla Playhouse that received mostly tepid reviews."

Deadline agreed, deeming it "as unimaginative as its title," but he did admit to "the saving graces of really fine vocal performances from LaChanze, Ariana DeBose and young Storm Lever." Entertainment Weekly was more on the fence, offering that Summer "delivers seasonal sunshine," and that "if you're lookin' for some hot stuff on Broadway, you've come to the right place." However, she also qualifies that the show lacks depth.

Modest Box Office Performance
Despite these negative reviews, there is still an audience for jukebox musicals from beloved musical artists. In the case of Summer, the demand is not overwhelming, but it is greater than one would expect from the reviews alone. Whether this demand sustains remains to be seen, and awards season will not likely add to the ticket-buying motivation. In the last week of box office figures, the week ending April 22, 2018, Summer brought in $962,917, which represents 66.15% of its gross potential. With a top ticket price of $197.00, the average paid admission was $87.94, and the audience was filled up to 93.1% of capacity.





Over the course of the four weeks of figures reported thus far, the average percentage reached of gross potential has been 68.70%, and the average audience capacity has been 87.65%. As such, there is a fair amount of discounting, and still the houses aren't full. Chances are that Summer may not last too many months beyond this upcoming summer tourist season.