Stephen Payne Replaces Lead in "Straight White Men"
In Straight White Men, Stephen Payne Replaces Denis Arndt In The Lead Role Of Young Jean Lee's Show After Arndt Replaced Tom Skeritt At The Last Minute Before Curtain
---
Denis Arndt Departs Straight White Men on Broadway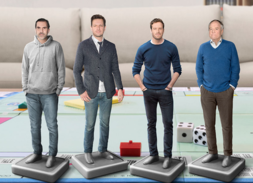 On June 30, 2018, Young Jean Lee's play Straight White Men began previews at the Helen Hayes Theatre, one day (and two performances) later than the initially scheduled preview start date of June 29, 2018. The reason that the beginning of previews was delayed was due to the lead role of Ed, who plays the father of three sons in the story, saw a last minute replacement.
Originally, the part was announced to be played by Tom Skeritt, an actor who is well-known for such films as Alien, MASH, Top Gun, Up in Smoke, A River Runs Through It, and the television series Picket Fences, for which he earned a Primetime Emmy Award for Outstanding Lead Actor in a Drama Series in 1993. However, on June 25, 2018, 4 days before previews for Straight White Men were scheduled to start, it was announced that Denis Arndt would be replacing Skeritt, who would be departing due to personal reasons.
The Tony Nominee Brings The Show Some Street Cred
Denis Arndt is a Tony nominee for Heisenberg, for which he starred opposite Mary Louise Parker in 2016, and he is also well-known as a long-time company member of the Oregon Shakespeare Festival in Ashland, Oregon. Nevertheless, despite this world of experience, the pressure of coming on board last minute to this Broadway show proved less seamless than the initial press releases suggested.
Stephen Payne Joins the Cast After Previews Began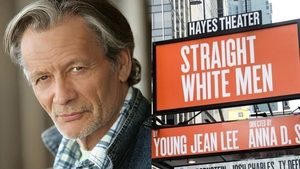 After beginning previews with the show, Denis Arndt decided not to continue. On July 5, 2018, it was announced that he would be departing due to creative differences. Stephen Payne stepped in at the last moment. While this is by no means Payne's Broadway debut, it is the first time he is playing a part that is not an understudy or replacement position. In Tracy Letts' August: Osage County from 2007 to 2009, he began was an understudy in the replacement cast for the roles of Charlie Aiken and Beverly Weston.
Then, in Superior Donuts in 2009 to 2010, he was an understudy for the role of Arthur Przybyszewski. In 2014, he was an understudy in Of Mice and Men for the roles of Candy, The Boss, and Carlson. Therefore, the chance to be not only in the original cast of a production, but also the lead part, is a providential opportunity for Stephen Payne. The fact that it had to happen so last minute is unfortunate, but when opportunity calls, especially in the cut-throat profession of acting in the Broadway theatre, Stephen Payne knows that you take it. Straight White Men also stars Armie Hammer as Drew, Josh Charles as Jake, and Paul Schneider as Matt, who are the three sons of Ed, the character now played by Stephen Payne.
Three Actors Debut on Broadway
All three of these actors are making their Broadway debuts with this production. In addition, there are two roles called "Person in Charge 1" and "Person in Charge 2," who are played by Kate Bornstein and Ty DeFoe, respectively.
Initial Box Office Off To A Rocky Start
In the first partial week of previews, which includes 3 performances, Straight White Men brought in $128,458, which represents 53.67% of its gross potential. With a top ticket price of $249.00, the average paid admission was $81.05, and the audience was filled up to an average of 90.9% of its capacity across the three performances.
While there is still a lot of room for growth if the production is to reach its gross potential, this is not bad for the initial performances of a straight play in the summer season. Still, with Denis Arndt replaced by Stephen Payne at the last minute, the box office may start to see even rockier waters as the run progresses. The show is scheduled to open on July 23, 2018, a date which remains unchanged through all the cast changes.
Discount Broadway Tickets
---
---