Shubert's Plan To Shutter BroadwayOffers.com By Thanksgiving 2014
The Shubert Organization Has Decided To Officially Close Broadwayoffers.Com By Thanksgiving 2015, To Be Replaced With Telechargeoffers.Com.
---
Shubert Officially Replacing BroadwayOffers.com With TelechargeOffers.com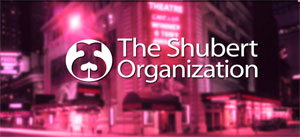 2014 has been a year fraught with poor decisions by the Shubert Organization when it comes to Broadway initiatives. First, they launched the malfunctioning website TelechargeOffers.com to offer discount tickets to their telecharge.com ticket-buying audience.
Now, the Shuberts are finishing the deed, announcing that they will be officially shutting down their original, much more functional discount ticketing site, Broadwayoffers.com, by Thanksgiving 2014.
TelechargeOffers.com Is Significantly Less Functional
The original website broadwayoffers.com has been around since July 2001, and the Shuberts have already purchased the domain name space and brand up until July 2021. TelechargeOffers.com is the much newer, much buggier, and significantly less popular site than its older sibling and is the website that is supposed to take over. It has been a bad start for TelechargeOffers.com, with less than 40% of users migrating to it.
No stranger to monopolies, the Shuberts figured out that the way to increase the new site's popularity and acceptance was to destroy its competition, and thus delete the original BroadwayOffers.com website completely. It seems that the Shubert's often make choices that suit them the best, but cause chaos and confusion in the rest of the market.
The Shuberts Rhetoric Is To Play Nice - But Their Actions Indicate Otherwise

The Shuberts development choices in this matter effectively give users fewer choices, more problems, and a more complex process to buy Broadway tickets: the very opposite of what the Shuberts' mission statement actually should be. It is the perfect example of an arrogant monopoly at work in the 21st century; Carlos Slim would be so proud.
Time after time, the Shuberts talk of slimming down the process of buying Broadway tickets, making it a simpler solution, improving the customer experience, improving the mobile buying experience and working with the industry to develop a better ticket buying model.
Slow To Change
The reality is that this is just rhetoric and the Shuberts are not only horrendously slow to adopt new ideas, but never make a move unless its clear that it will not affect their virtual monopoly on Broadway.
It could be that the strategist and the implementer at the Shubert Organization do not talk to one another, or they have an intermediary that puts the kibosh on good work. But the reality is, the Shubert Organization specializes in politics and this is just another example of its inner workings resulting in inaction.
The Shortcomings Of TelechargeOffers.com

The Shuberts want to force all discount ticket sales through the beleaguered site TelechargeOffers.com, but the new website suffers from usability and performance problems.
One of its biggest failures is that It demands that users install the dreaded Microsoft Silverlight product that brings performance and security issues to users' PCs.
Issues With Microsoft Silverlight
Users must install this software product just to be able to use the new website, which means that mobile users and non-PC users lose a great deal of functionality. Microsoft Silverlight is used to render the seating map, but it is not a mainstream product and thus requires most users to download an otherwise superfluous piece of software merely to see a graphic that many other much more common programs could easily offer.
Furthermore, TelechargeOffers.com uses an ancient and complicated CAPTCHA system, which requires users to input annoying digits to proceed and prove they are not a robot or mass user ticket broker. In general, TelechargeOffers.com has serious issues with speed, functionality, and reliability, and thus the shutting of BroadwayOffers.com is a shame, if not a travesty.
Why Did The Shuberts Take This Negative Approach?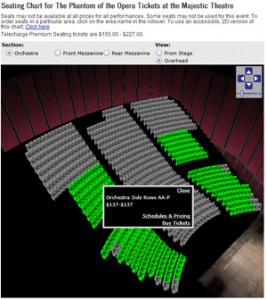 The primary reason the Shuberts decided on this path forward is because they are trying to increase sales of full price Broadway tickets. For instance, when a discount code doesn't work for a particular day, they are effectively forcing all their clients to see the alternative tickets available in the hope that they will buy tickets that are available.
They also think they can do lots of Broadway ticket upsells. This idea wouldn't be so bad if the new website wasn't a complete disaster, but as it has so many technical and usability issues, the plan is both unfair and unwise.
Failed Their Duty To Broadway
The Shuberts have had ample time to fix problems that were identified back in our July 4 2014 blog posting, which they have chosen to ignore.
It is not quite clear who at the Shuberts have dropped the ball on this development, but David Andrews, Senior Vice President of Shubert Ticketing, Peter Entin, Vice President of Theatre Operations and Charles Flateman, Vice President of Marketing have failed in their duty to the Broadway industry.
The Shuberts Continue Their Strategy Of Poor Consumer Experience

Charles Flateman, the VP of Marketing for Shubert Ticketing (formerly of Gray Line New York Sightseeing Tours and co-founder of Broadway Inbound), true to his past form, had no comment for this story and refused interview requests, citing the Shuberts' (non-existent) policy of not speaking to the press unless through a press release.
Somewhat confused by the request, Mr Flateman erroneously referred all questions to Charlotte St. Martin, the Executive Director of The Broadway League.