Shubert Organization Plans to Purchase New World Stages
The Broadway Landlord The Shubert Organization Is In Final Talks To Purchase The Off-Broadway Theatre Complex New World Stages On West 50th Street.
---
Just One Block From Broadway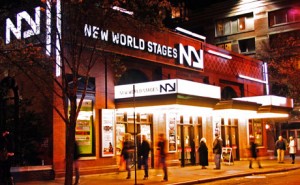 The Shubert Organization, the most powerful Broadway landlord which presently owns 17 of the 40 Broadway theatres, has disclosed that it plans to purchase New World Stages, an Off-Broadway theatre "mall" on West 50th Street between 8th and 9th Avenues.
New World Stages comprises five venues ranging in size from 199 to 499 seats, and has become a home for retired Broadway shows looking to extend their runs in smaller, more affordable venues, as well as for try-outs of new shows that are looking to avoid the high production and labor costs required by Broadway union contracts.
New World Stages Presently Running Shows
Presently running at the complex is Avenue Q, which transferred there seamlessly following its Broadway run and is still enjoying success, as well as Heathers, a new musical based on the film of the same name which has never been on Broadway.
Other shows running at the space include The Gazillion Bubble Show, Stalking the Bogeyman, and iLuminate. Past Broadway transfers to the space include Million Dollar Quartet and Peter and the Starcatcher.
Presently Owned By "Rocky" Producers Stage Entertainment
In its current form, New World Stages opened in 2004 when Dodger Theatricals spent $23 million to convert a flopped discount movie house into the theatre mall, complete with 5 venues as well as three bars and ample restroom space.
The complex is presently owned by Joop van den Ende, the Dutch billionaire whose international production entity Stage Entertainment was behind the Broadway shows Sister Act and Rocky, and is presently developing a musical adaptation of the 1997 animated film Anastasia.
"Rocky" Set To Close As Financial Loss
Rocky will close on August 17, 2014 at a significant financial loss, but this is unrelated as Stage Entertainment began exploring this sale over a year ago in an effort to focus their attention on developing and producing Broadway shows, rather than serving as part-time landlord for an Off-Broadway house.
The Shubert sale has not been finalized, but it has been confirmed by Shubert CEO Phil Smith and is expected to occur within a year for an amount of seven figures.
A New Angle On Off-Broadway For The Shuberts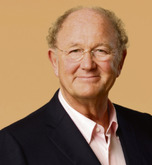 The Shubert Organization has entered the realm of Off-Broadway before, but never to outstanding success. In the early 1990s, it partnered with producer-manager Ben Sprecher (who was also behind the infamous Rebecca) to convert a former East Village porno house into the Variety Arts Theatre.
However, that venture flopped in 2005 and the property was torn down. A greater but still not astounding success was the Shubert's effort to build their own Off-Broadway house, the 499-seat Little Shubert Theatre on West 42nd Street.
Broadway Reputation Could Benefit the Shuberts
Despite the success of neighboring Off-Broadway institutions such as Playwrights Horizons, the Signature Theatre, and the New Group performing at the Acorn on Theatre Row, the Little Shubert has had difficulty attracting quality content. Nevertheless, this purchase of New World Stages would be a different kind of Off-Broadway venture for the Shuberts, particularly because of the venue's already established reputation for serving as a kind of retirement home for Broadway shows that still have some life in them.
By applying the company's already established management structure to this new theatre, the Shubert Organization will be able to streamline costs and broker seamless transitions for shows that may benefit from the opportunity to downsize.