"Rocktopia" Closes to Little Fanfare
Rocktopia, a Classic Rock and Classic Music Concert Event, Concluded its Broadway Run with Mddling Box Office and in the Wake of Negative Reviews.
---
Rob Evan's Rock Classical Fusion Endeavor Concludes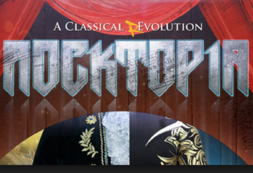 On April 29, 2018, Rocktopia played its final performance at the Broadway Theatre, where it had been running since its first preview on March 20, 2018, ahead of its opening night on March 27, 2018. While this was certainly an innovative type of show – the first of its kind to blend classic rock and classical music, with a massive choir, orchestra, rock band, and team of lead singers – it will not necessarily go down in history as a groundbreaking achievement.

Why Didn't Rocktopia Resonate With Audiences?
Broadway is a difficult playing field to introduce any kind of concert event that isn't already dripping with fame, such as Springsteen's current sell-out success. Occasionally, an event like The Illusionists can find some degree of success, but when the selling point is songs that have already been heard before, audiences prefer to be taken along for a ride that includes a story. For instance, Rock of Ages was a big success, and although that was mostly due to the beloved 1980s rock score, it also had a fun story about young love in the big city of Los Angeles.

Other jukebox musicals have had a wildly divergent history in terms of their reception – from the pinnacle of success stories, such as Jersey Boys and Mamma Mia!, to the short-lived and flailing attempts, which are too many to name (including several new shows such as Summer: The Donna Summer Musical, and Jimmy Buffett's Escape to Margaritaville, both of which received palsy reviews). As such, Rocktopia was never a very promising endeavor, but that didn't stop Rob Evan and his gigantic team of talents from rocking the stage of the Broadway Theatre.
Middling Box Office and Disappointing Reviews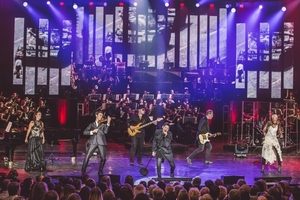 In the midst of the excitement of Tony Awards season kicking into high gear, the conclusion of Rocktopia almost escaped notice. The box office was consistently mediocre throughout the run of 48 performances, including previews. In the final week of performances, the week ending April 29, 2018, Rocktopia brought in a weekly gross of $738,343, which represented 49.21% of its gross potential. With a top ticket price of $247.00, the average paid admission was $62.44, and the audience was filled up to 84.2% of its capacity throughout the week.

This was fairly representative of the box office performance that the show brought in throughout its run. Overall, the average percentage reached of gross potential was 49.09%, the average audience capacity throughout the run was 80.05%, and the average paid ticket price was $65.38. As such, it is not very likely that the show approached anywhere near profitability, especially with such a massive team of performers, including an orchestra of 20, a choir of 40, a five-piece rock band, and a team of well-compensated lead singers.

That Massive Team of Performers
Those lead singers included Train frontman Pat Monahan, Trans-Siberian Orchestra singer Chloe Lowery, Broadway singer Tony Vincent (American Idiot, Jesus Christ Superstar, Rent), internationally renowned singer and The Voice finalist Kimberly Nichole (who has performed with Janelle Monae, Living Colour, Bilal), soprano Alyson Cambridge (Carmen, L'elisir d'amore, Parsifal), and Cheap Trick frontman Robin Zander as guest performer, who finished off the tail end of the run from April 23 to 29, 2018.

In the end, the audiences who got to see Rocktopia likely enjoyed the recognizable tunes from both classic rock and classical music, including Mozart, Journey, Beethoven, Queen, Handel, The Who, Tchaikovsky, U2, Pink Floyd, Aerosmith, Copland, Puccini, Led Zeppelin, and Heart. Whether the show will continue to tour following the Broadway run remains to be seen.