Radiohead's Thom Yorke to Compose for Pinter's "Old Times"
Thom Yorke From Radiohead Will Compose The Music For The New Roundabout Production Of Harold Pinter's Old Times.
---
Unusual Collaboration Between Music And Broadway Theatre Worlds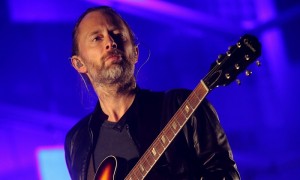 On September 17, 2015, the revival of Harold Pinter's play Old Times will begin previews at the American Airlines Theatre in a Roundabout Theatre Company production. Beyond the fact that Clive Owen is making his Broadway debut in the role of Deeley, there is something else out of the ordinary taking place with this production.
The music is not composed by a traditional theatrical composer, but rather by the legend of alternative rock music Thom Yorke, most famously of the band Radiohead.
"Radiohead" Renowned For Its Innovations
Thom Yorke is the singer and main songwriter of Radiohead, a band renowned for its innovations in experimental and alternative rock since it began releasing songs in 1993. Radiohead, though renowned around the world and particularly in the United States, is originally from Oxfordshire, England.
Specifically, Yorke was born in Wellingborough, Northamptonshire in 1968, and then his family settled in Oxfordshire in 1978, where he would later meet his future bandmates. Radiohead has now sold over 30 million albums worldwide. Their most recent album release was in 2011; this was their eighth studio album. They are reportedly at work on a ninth album. In addition, Thom Yorke has been building a solo career since his first solo release in 2006. His second solo album was released in 2014, entitled Tomorrow's Modern Boxes.
First Broadway Revival Of Classic Pinter Play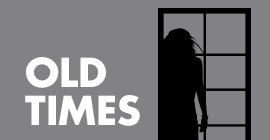 Old Times premiered on Broadway in 1971, at the time being the fifth production of a Pinter play on Broadway. The 2015 revival will be the second time the show has been on Broadway. Its original premiere was at the Aldwych Theatre in London's West End in June 1971, and the Broadway production followed later than year in November.
A recent London revival took place in 2013 at the recently renamed Harold Pinter Theatre (formerly the Comedy Theatre), directed by Ian Rickson and starring Rufus Sewell, Kristin Scott Thomas, and Lia Williams.
"Old Times" Will Star Clive Owen In His Broadway Debut
This Broadway revival, on the other hand, will be directed by Douglas Hodge, and will star Clive Owen in his Broadway debut, along with Eve Best and Kelly Reilly. The play deals with the concepts of identity, adultery, and honesty. It can be interpreted in various ways, one of which is that all three individuals are different people, and the other is that the two women are interchangeable.
In fact, in the recent London revival, the two actresses switches roles on various nights, having prepared to play both roles. Though this will not be the case in the Broadway production, it sheds some light into the fascinating ways in which this play can be viewed.
An Increasingly Versatile Move For Thom Yorke
Thom Yorke is well known for pushing frontiers in his musical styles, and recently he has also diversified the ways in which his music is released. For his recent 2014 solo album, Tomorrow's Modern Boxes, he opted to release the songs via BitTorrent, rather than through the traditional outlets.
He then performed tracks from the album at a secret performance at this year's Latitude Festival. Now, in additional to taking to the digital, Yorke is taking to arguably the most traditional performance art form: theatre. While he has a great deal of experience performing on stages from pubs to stadiums, he will now allow his music to be played on the theatrical stage for the first time.