"Pretty Woman" to Land on Broadway Next Fall
Pretty Woman Is Now A Musical, Coming To Broadway Next Fall Starring Steve Kazee And Samantha Barks, And Directed And Choreographed By Jerry Mitchell.
---
Musical Adaptation Of Beloved 1990 Film Will Arrive Fall 2018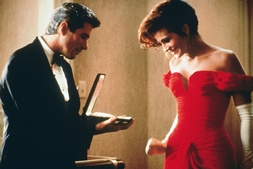 When the film Pretty Woman was released in 1990, it was number one at the box office in its opening weekend, and brought in worldwide theatrical gross revenue of $463 million, making it the fourth highest grossing film of the year in the U.S.
It also remains the highest grossing release by Disney ever of an R-rated film. The film starred Julia Roberts and Richard Gere, and told the story of a down-on-her-luck prostitute in Hollywood who is hired by a wealthy businessman to be his escort, and the two end up overcoming social boundaries to form a genuine relationship.
New Music Composed For Adaptation
Julia Roberts won the Golden Globe Award for Best Actress, and was nominated for the Academy Award for the same honor. The film also has a successful motion picture soundtrack, including such hits as "Wild Women Do" performed by Natalie Cole, "Fame '90" performed by David Bowie, and "Show Me Your Soul" performed by the Red Hot Chili Peppers. Nevertheless, an entirely new musical score has been composed for the musical adaptation.
Canadian Pop Star Bryan Adams Co-Wrote the Score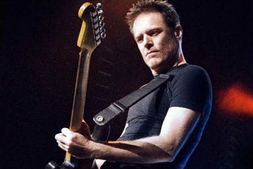 The musical adaptation of Pretty Woman has a book by Garry Marshall, the director of the film who died last year, along with the film's screenwriter, J.F. Lawton. The music and lyrics are co-written by Bryan Adams, a Canadian singer-songwriter, along with his longtime collaborator, Jim Vallance.
Bryan Adams is a beloved, multi-award winning musician whose hit songs have included "Summer of '69" and "I Do It For You." The director and choreographer is Broadway staple Jerry Mitchell, whose previous credits include On Your Feet!, Kinky Boots, Catch Me If You Can, Legally Blonde, and Dirty Rotten Scoundrels. The show will play an out-of-town pre-Broadway engagement in Chicago in spring 2018, preceding its Broadway engagement scheduled for the fall of 2018.

Steve Kazee And Samantha Barks Star In The Musical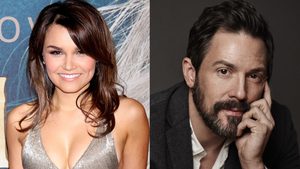 In the musical, the role of the businessman Edward Lewis, originated in the film by Richard Gere, will be played by Steve Kazee, who won the 2013 Tony Award for Best Actor in a Musical for that year's Tony Award winning Best Musical, Once.
Kazee's other Broadway credits include To Be or Not To Be, 110 in the Shade, and Spamalot. As for the role of Vivian, the prostitute part originated by Julia Roberts, that will be embodied by Broadway newcomer Samantha Barks.
High Hopes For Barks Career
Barks is not new to musical theatre, however. She gained recognition for her performance as Eponine in the 2012 musical film adaptation of Les Misérables. That role launched the career of Julia Roberts, so even if the musical is not a success, this casting decision bodes well for the future of Barks' career.
While many film to musical adaptations flop, there is positive buzz surrounding this one, spurred on by the confidence of many in the theatre community in Jerry Mitchell, the director and choreographer.
Discount Broadway Tickets
---
---